Canada Privacy: Breaking Down Quebec's Bill 64
September 29, 2021 |11:00am EDT | 4:00pm BST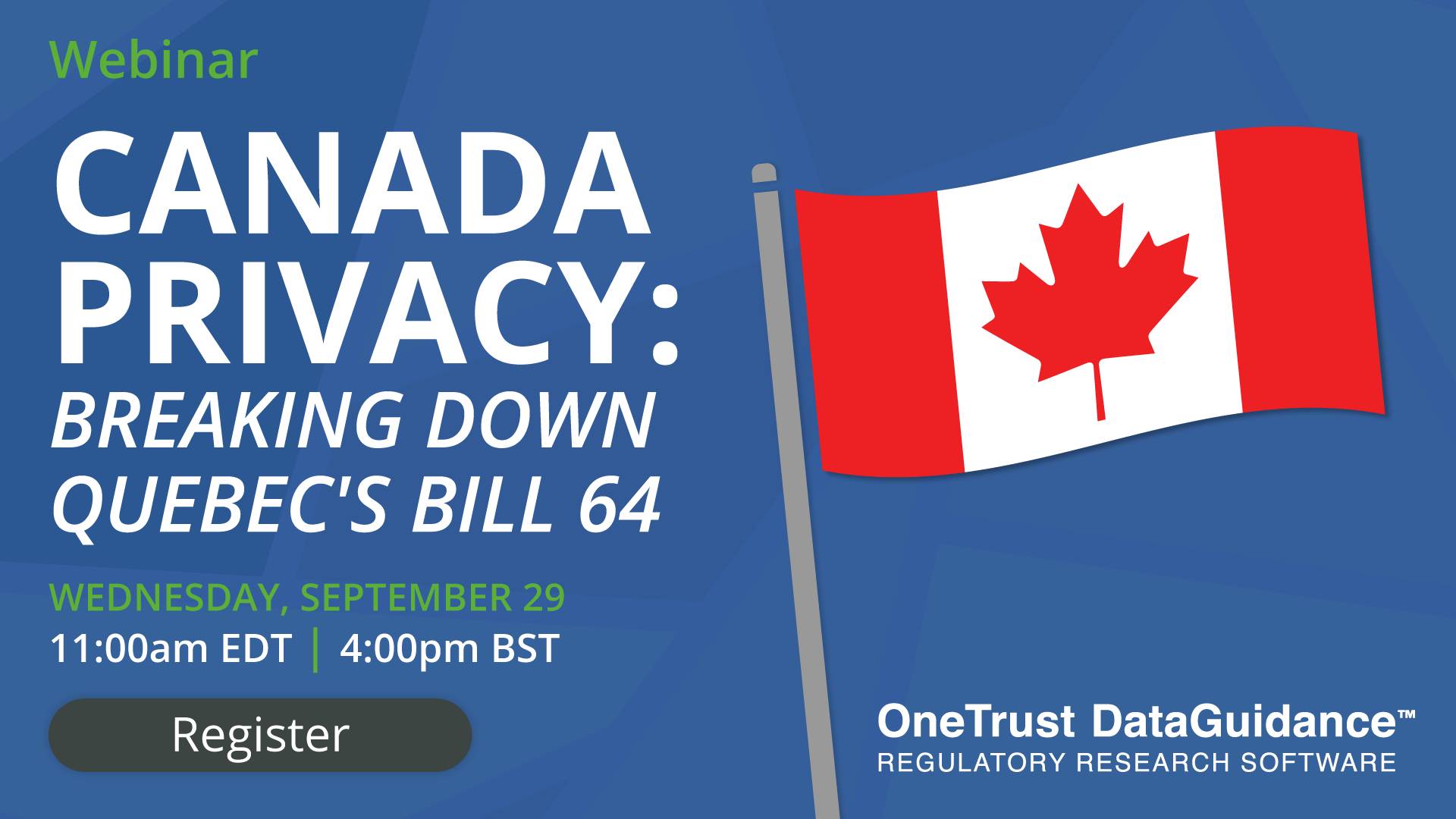 On September 22, 2021, Quebec's anticipated Bill 64 received royal assent and was enacted as a new law. This new bill introduces privacy sector requirements in areas such as data breach reporting, conducting DPIAs, and provides various data subject rights, while introducing a new enforcement regime.
This new law will have a wide impact, with its various provisions set to enter into effect across three years with the first set of provisions becoming effective 12 months after the date of assent, giving businesses some time to prepare.
Join OneTrust DataGuidance and a panel of legal experts for a webinar to discuss the details of Bill 64 and an overview of what is to come over the next several years.
Key takeaways include:
An overview of Quebec's Bill 64
A breakdown of the three-year enforcement timeline
How impacted businesses can prepare and comply with the new requirements
You Might Also Be Interested In
---