Colorado Joins US Privacy Landscape With New Law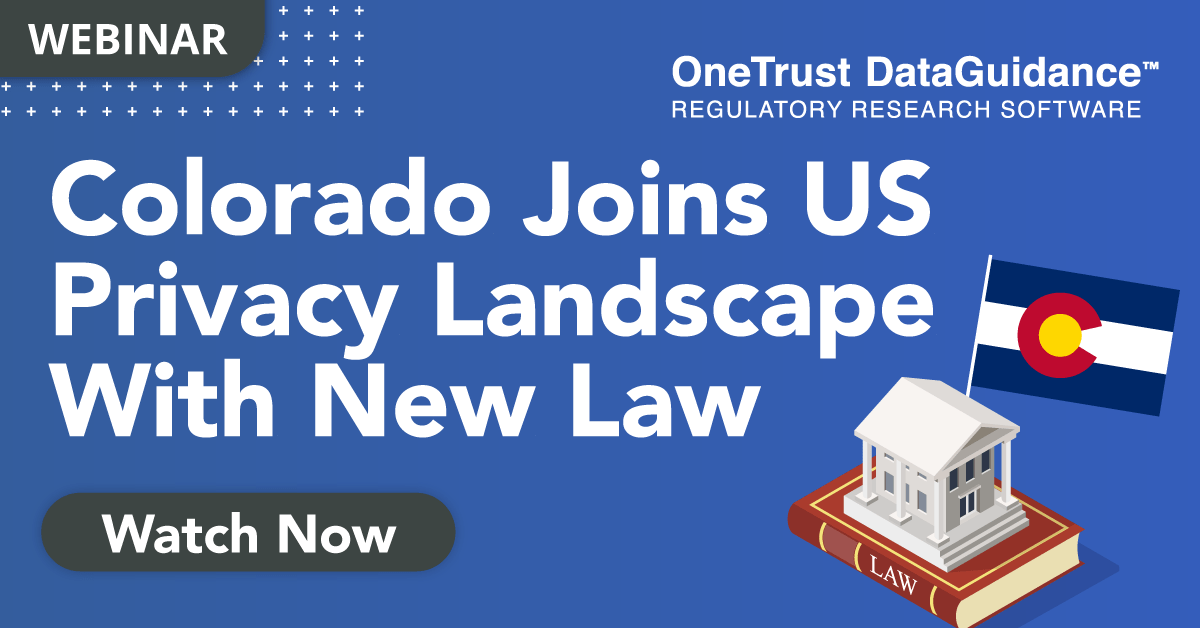 The Colorado Governor has signed the privacy bill, SB 21-190, otherwise known as the Colorado Privacy Act (CPA), with an enforcement date of July 1, 2023. Following the Virginia 'CDPA' and California 'CCPA', Colorado joins the US Privacy Landscape with comprehensive privacy law.
Watch OneTrust DataGuidance and an expert panel discuss the details of the new Colorado Privacy Law (CPA), the implications for organizations and their obligations under the law, and measures to consider to comply with the new law.
The nature of the new Colorado Privacy Act (CPA) and how it will impact organizations
How the CPA compares to other US Privacy Laws, like the CCPA and CDPA
How this law impacts organizations and the steps they should take to ensure compliance
You might also be interested in