For Keeps? Managing Data Retention Schedules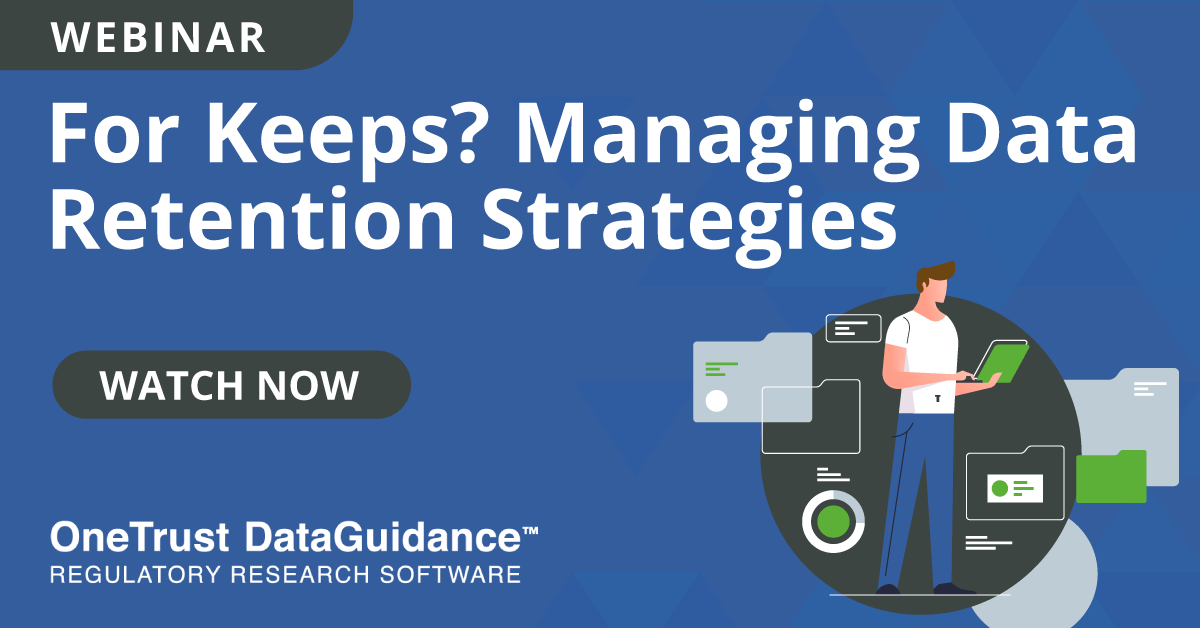 As organizations continue to collect and manage data, it is critical that they understand the data retention requirements within their jurisdictions and the periods in which the data needs to be retained. The OneTrust DataGuidance Retention Schedules product is a robust solution consisting of detailed descriptions of what data needs to be stored, minimum and maximum storage periods, and access to live legal source requirements.
Watch OneTrust DataGuidance experts present a live demo of the Retention Schedules user interface and functionality, and learn how your organization can leverage this product for a better understanding of data retention and efficient delegation of data retention requirements across multiple business functions.
You might also be interested in