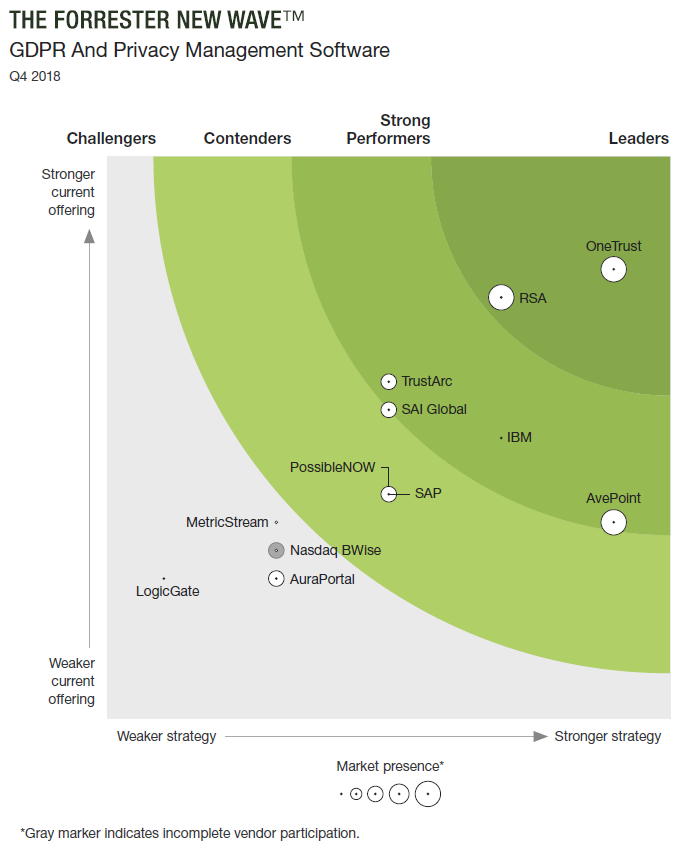 OneTrust Named a Leader in the Forrester New Wave™: GDPR and Privacy Management Software, Q4 2018
Post Date: November 27, 2018 | Analyst Reports
"The way OneTrust executes its vision is impressive"
Recognized by Forrester, OneTrust "Leads the pack for vision and execution." Having received a differentiated rating, the highest possible denotation, in eight of 10 criteria, more than any vendor evaluated, OneTrust believes that it continues to demonstrate its leadership in the privacy software space. Download the complimentary report.
Forrester New Wave™: GDPR and Privacy Management Software, Q4 2018, Forrester Research, Inc., November 27, 2018
Privacy Notice
You can learn more about how we handle your personal data and your rights by reviewing our privacy notice.