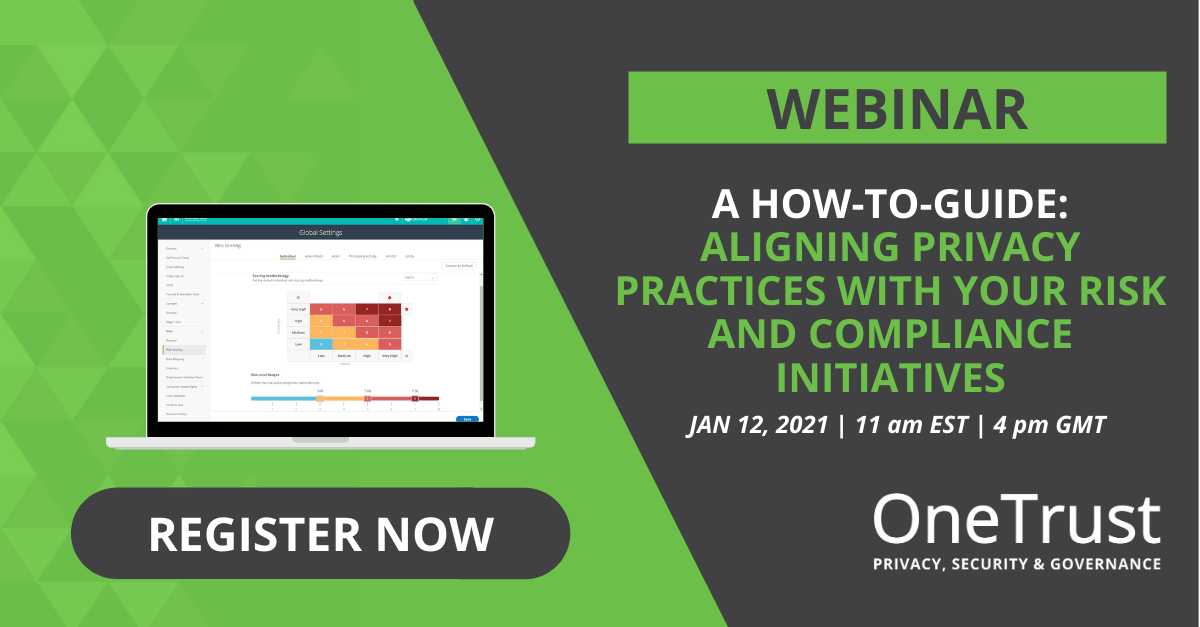 A How-to-Guide: Aligning Privacy Practices with your Risk and Compliance Initiatives
Webinar Date: Jan 12, 2021 | 11am EST | 4pm GMT | Webinars
Privacy compliance is a multi-stakeholder engagement to manage risk, comply with global regulations, and honor individuals' data privacy rights. While privacy has unique drivers, managing it in a silo can create redundancies in your broader business. Tracking, managing, and minimizing personal data in many cases, co-insides with several IT and security risk management practices that are performed regularly.
In this webinar, we'll review how privacy professionals can identify opportunities where efforts can be aligned. Specifically, we'll discuss some practices to enhance privacy controls and implement privacy and security-by-design practices into the business to manage compliance and meet business objectives effectively.
Attendees will learn how to better:
Consolidate data sources to eliminate duplicate efforts and streamline audit projects
Achieve greater assurance of complete personal data tracking
Reinforce privacy controls by leveraging security expertise and existing practices
*By clicking register below I confirm that I have read, understood and accepted the OneTrust Event Registration Terms.
Register