THIS IS FOR SEO
TRUSTED BY 12,000 CUSTOMERS, BOTH BIG AND SMALL

Technology to Power Your Privacy, Security and Governance Programs
For companies conducting business in Germany, privacy, security and marketing teams faces different challenges to comply with all local and global regulations, frameworks and guidelines. Most companies – small or big sized – are using multiple tools to try to keep all records up to date which often creates more work and little benefit.
With OneTrust, your teams get the right software to manage all aspects of privacy and security across team. Furthermore, you'll get an overview of all updates – based on our KI automated platform – from regulators in each federal state of Germany as well as country wide changes or even outside Germany in case of an international company.
View German Website
"As the world becomes more digital and lighting more intelligent, it's critical to leverage data-driven insights to improve our products, but just as critical that we protect privacy. With OneTrust, we are able to find the balance between data insights and data protection to build innovative solutions and protect the rights of our customers, business partner and employees."
Barbara Schmitz, Head of Privacy, OSRAM
Are you a small or growing business? Try OneTrust Pro!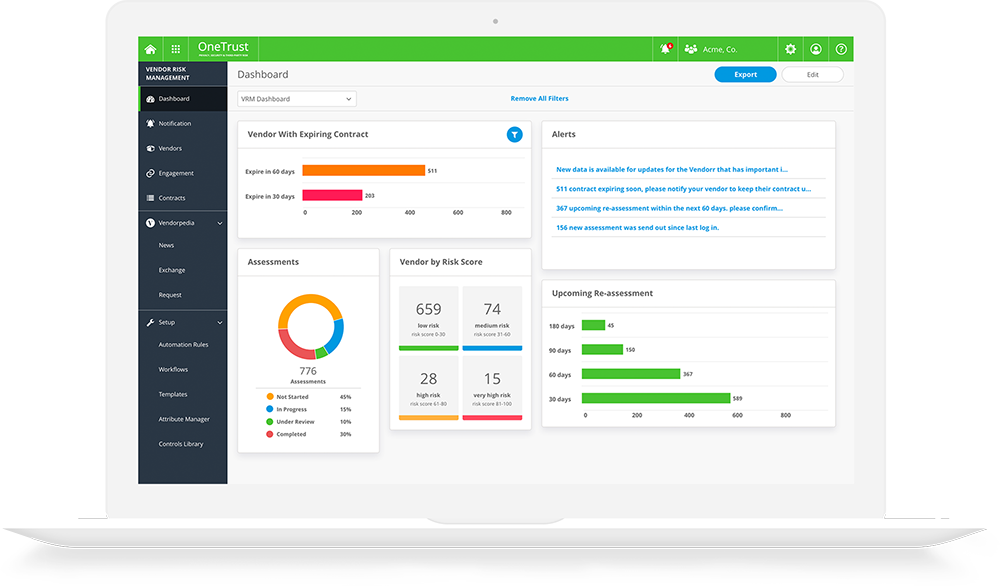 Privacy and Security Compliance Solutions for Growing Businesses
OneTrust Pro is a simple, scalable, and easy-to-use compliance solution that helps growing businesses operationalise privacy and security, automatically generate proof of compliance, and build a mature program over time. Using regulatory research from OneTrust DataGuidance™, intelligent insights, and robotic process automation from OneTrust Athena, your business can simplify and streamline every stage of your compliance program while maintaining an end-to-end view of processes. Start by choosing only the tools you need to develop a compliance program you can grow into, not out of.
Learn more
Learn more about our local support, best practices, updates and much more.
---