Free Edition

OneTrust Privacy Management Software Free Edition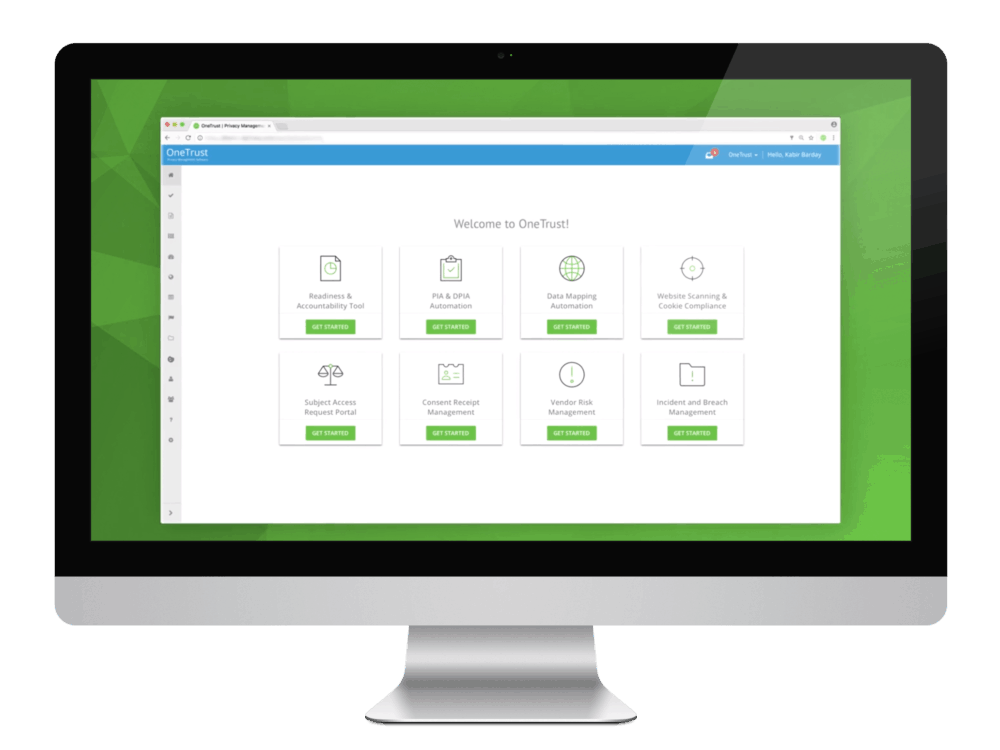 OneTrust offers a free edition of our privacy management platform to help organizations operationalize their privacy program for GDPR compliance.
The OneTrust Free Edition Allow You To:
Automate accountability through readiness and privacy impact assessments (PIAs or DPIAs) with questionnaire and risk-tracking workflows
Build and maintain data flows and inventories to help meet the record-keeping obligations of Article 30
Provide website owners with a transparent mechanism for obtaining and managing consent
Enable a method to capture, manage, and communicate responses to data subject requests
Free Tool Registration
Privacy Notice
You can learn more about how we handle your personal data and your rights by reviewing our privacy notice.
Featured Products:
Assessment Automation
(PIA and DPIA):
Tailor and distribute assessments, review gaps, track mitigating activities, and generate appropriate record keeping reports
Data Inventory & Mapping:
Maintain and update data flows, applications, and processing activities to meet Article 30 record keeping obligations.
Manage user consent and preferences with adaptable settings for various consent standards
Conduct a privacy scan of your website to identify and categorize tracking technologies
Data Subject Rights Portal (DSAR)
Capture data subject requests, manage workflows to fulfill, handle responses securely and consistently, and maintain records of fulfilling requests