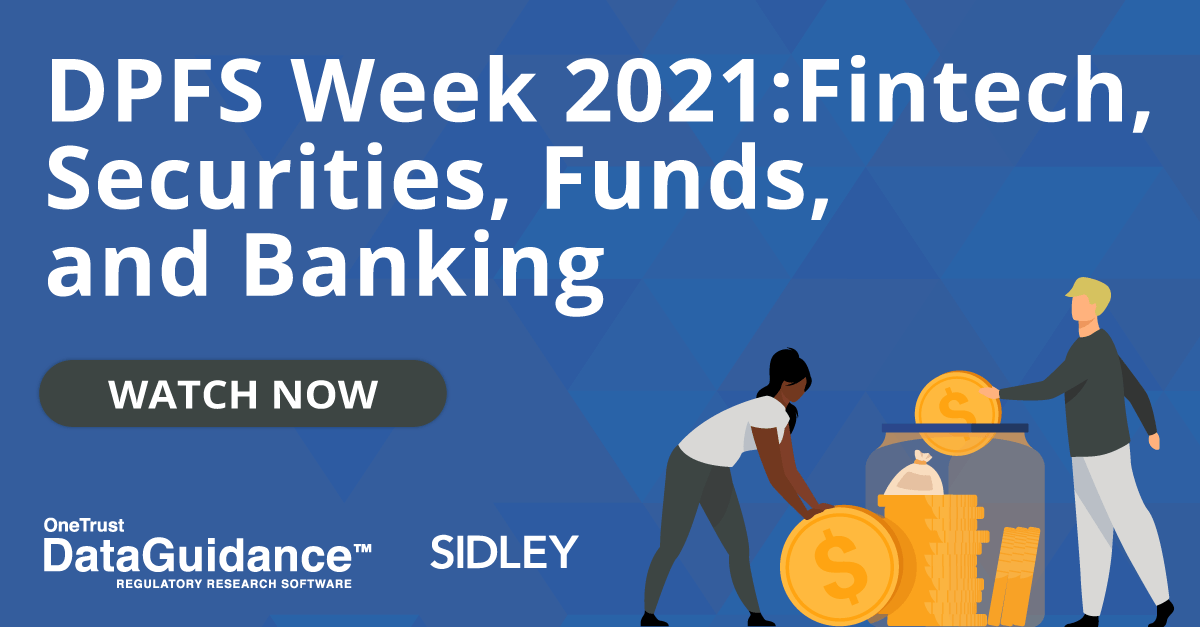 Data Protection Financial Services Week 2021: Fintech, Securities, Funds & Banking
Webinar Date: Tuesday, February 2, 2021 11:00 am EST | 5:00 pm CET
OneTrust DataGuidance and Sidley are pleased to introduce Data Protection in Financial Services (DPFS) Week 2021. 
Join us on Tuesday, February 2 at 11.00 am ET, for 90-minute webinar looking at the impacts of data privacy and cyber developments on Fintech, Securities, Funds, and Banking.  
Full agenda and speakers to be confirmed. 
Watch other DPFS Week 2021 events here:
General Session with Government Keynotes