Third-Party Cookies Are Ending: What Does This Mean for Your Website?
45 Mins June 29, 2021 11am EDT | 4pm BST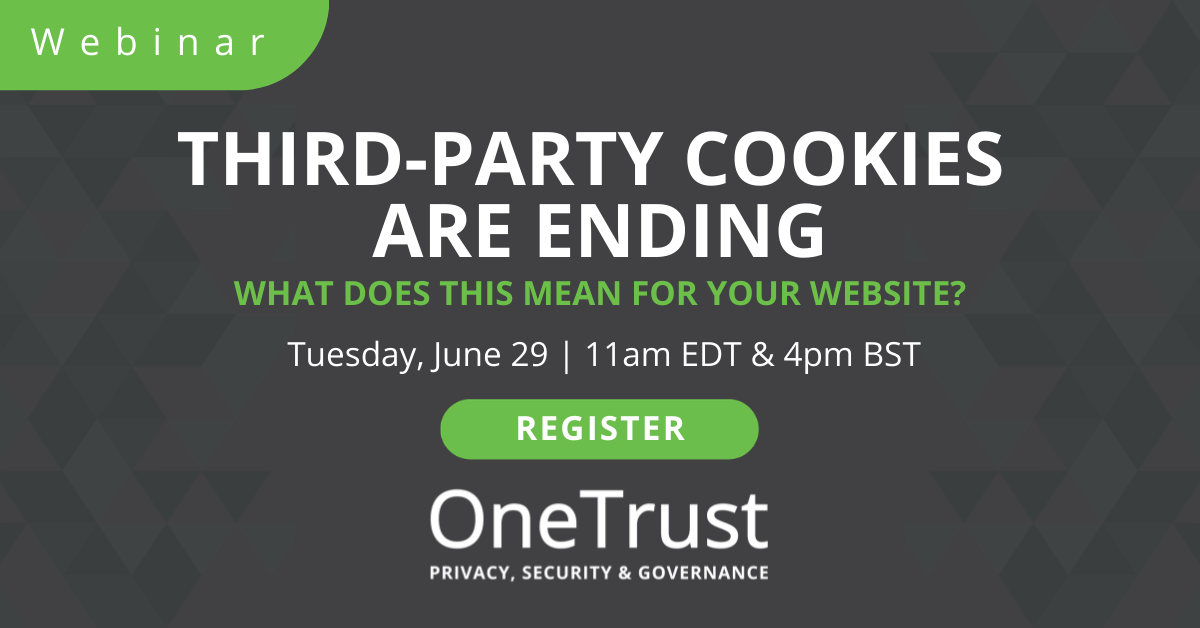 By early 2022, Google, along with a growing list of browsers, is moving away from third-party cookies. But the end of third-party cookies is NOT the end of cookie banners (also known as consent management platforms, or CMPs).
It's important to understand how the deprecation of third-party cookies could impact your website and its CMP. This way, you can make the necessary changes before third-party cookies phase out.
In this 45 minute webinar, we'll dive into the concerns around entering a world without third-party cookies, how this change will impact your website and tracking abilities, and the importance of implementing a CMP that runs on first-party cookies.
If you would like to learn more about OneTrust can help your organization prepare for the transition away from third-party cookies and deliver the personalization that drives measurable results and a loyal customer base, visit our solutions page or connect with a team member.
You might also be interested in