Training and Certification
Become a OneTrust Certified Privacy Management Professional and Earn 6.5 IAPP CPE Credits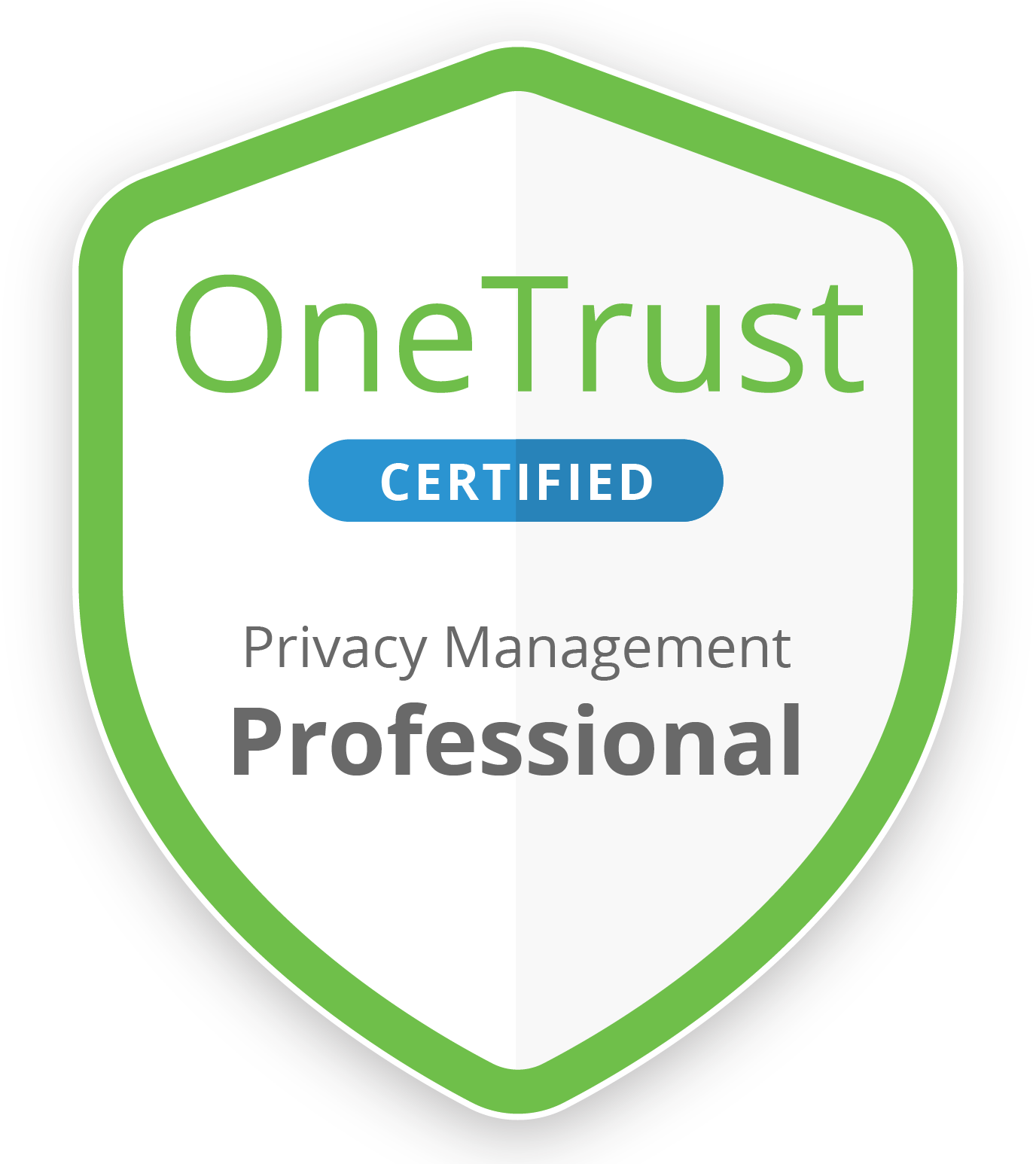 OneTrust Certification Program
The OneTrust Certification Program offers a foundation for the successful implementation and maintenance of the OneTrust tool for privacy management. The course provides interactive lectures and hands-on exercises to teach certification candidates about important articles of the General Data Protection Regulation (GDPR), as well as operational best practices and execution in OneTrust.
What You Will Learn
Certification candidates will work directly in the OneTrust platform, following step-by-step exercises created by OneTrust product training experts. Trainers will walk candidates through the functionality of each OneTrust module, teaching you operational best practices and how to execute specific tasks in OneTrust. By the end of the training, you will understand why, but more importantly, how organizations use OneTrust to demonstrate compliance with the GDPR and ePrivacy Directive.
Certification Program Testimonial
"At Deloitte, it's our job to provide our clients with the highest level of service possible. By being the first certified, international privacy team on the OneTrust platform, we are well equipped to not only advise our clients, but also to implement a best-in-class privacy program using OneTrust."
Annika Sponselee, Partner
Attend to Learn About OneTrust and the GDPR
The 8-hour training course features lectures and hands-on exercises across the OneTrust platform, taught specifically in the context of GDPR and the ePrivacy Directive.
Pass the Exam and Get Certified
The 90-minute exam is available to take online at your convenience following the training. Earning certification ensures you have a general understanding of the GDPR and foundational level of OneTrust knowledge.
Who Can Attend
The OneTrust Certification program is designed for our customers and partners, but is open to any individual who is interested in enhancing their ability to operationalize privacy compliance with software tools.
Convenient Training Options
OneTrust Certification trainings are held alongside our worldwide PrivacyConnect events, as well as monthly at our headquarters in London and Atlanta. For groups of 6 or more, OneTrust trainers will travel to a location of your choice.
August 10
Atlanta, Georgia
September 14
London, United Kingdom