May 12, 2022
Effective Compliance Policy Management for More Ethical Workplaces
Streamline and automate your compliance policy management lifecycle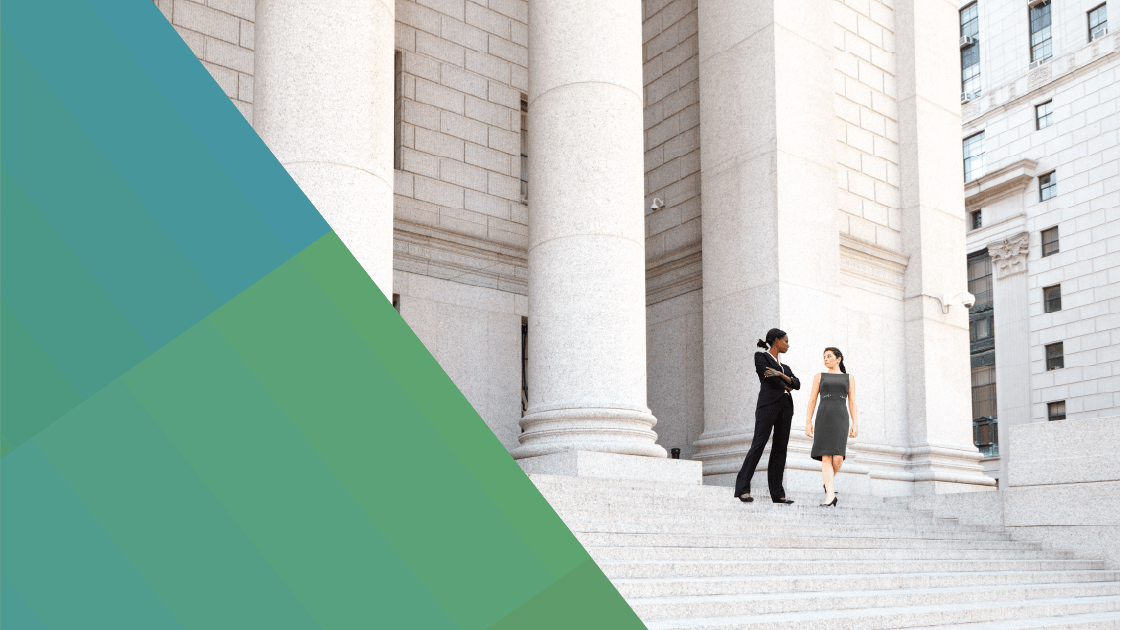 The business landscape has evolved drastically alongside cultural and industrial shifts, and as a result, organizations have introduced more policies than ever before. From 2020 to 2022 alone, companies have needed to define requirements for COVID-19, working from home, and more. And amidst all of these new policies, companies must still comply with legislation and regulations such as the Federal Sentencing Guidelines, Sarbanes-Oxley, Sapin II, U.S. DOJ guidance, and more.
With documents in place for everything from dress code to preventing fraud, it can be difficult for employees – and administrators – to keep track. The sheer volume of these policies impacts the ethics team's ability to manage them, communicate updates to employees, and ensure policies are adhered to. This post explores how you can manage policies more effectively to maximize their value and improve compliance across the organization.
What prevents policies from being effective?  
Policies enforce regulatory compliance, teach employees how to act ethically, and provide guidance in the event of wrongdoing. They don't always succeed, however. There are a few key reasons why policies may not always land.
Policy mismanagement Using disparate systems to manage policies, storing multiple versions in different places, or failing to call out policy and procedure updates can all create confusion. Without centralized management, there's no way to ensure consistency.
Outdated policies In order for policies to work, they need to be relevant. When's the last time your organization updated its policies? The regulatory and cultural landscape is changing constantly, so if it's been even just a year, policies may not accurately reflect your organizational needs.
Inefficient workflows Managing policies is a big responsibility. If that responsibility is not defined and there's no directly responsible individual, your team may find it difficult to keep track of policy updates, employee questions, and cases of non-compliance.
Lack of accountability At some organizations, employees may not be engaging with policies at all. If they're presented with a lengthy static PDF document, they might be inclined to flip through to the final page and sign the attestation without reading any of it. Maybe your organization doesn't require an attestation

,

and therefore has no data on employee acknowledgement. Without a system of accountability, adherence to policies can be harder to monitor and enforce.
Without the proper structure in place, even the best-intended policies can go awry. The good news is that improving policy effectiveness may be easier than you think.
How do you ensure a policy is effective? 
In improving policy effectiveness, it's important to look at the entire policy lifecycle, from how you store and organize policies to how well they work in preventing (or detecting) misconduct. Here's how to get started on more effective policy management:
Streamline your management system. Designate policy owners across your organization, including key stakeholders. For example, linking your policies on data privacy and security to the IT security team may make sense for your organization. Once policy owners are in place, you'll want to source their buy-in for policies – after all, they work directly with the employees who are impacted by these policies. You may even consider consulting employees to learn what policies they'd like to see, or what they need clarification on.
Build strong workflows. Designate where you'll store policies, how you'll manage updates, and how you'll collect employee attestations. Developing a system for version control is crucial to ensure updated policies and procedures are always circulating. For example, you may archive old versions and clearly label new document titles with the date they were updated. How you distribute policies is equally important.

Consider adopting policy management software

that centralizes policies, streamlines workflows, and notifies employees of updates. Software can also indicate policy effectiveness, as it provides a tangible way to track awareness and link policies to cases.
Define your policies. Responding to

new regulations and legislation

should be a given. But today's cultural landscape requires a new set of rules. Maybe your workplace requires creating a hand-washing and hygiene policy. You likely now need guidelines on remote or hybrid work, and maybe even a policy on flexible hours. A

growing number of U.S. states

mandate specific sexual harassment training and policies. Deciding which precedented (and unprecedented) policies you need should be part of your assessment.
Introduce policies via campaigns. When it comes to improving policy adherence, awareness is the best tactic. Use dynamic, engaging

Ethics Training

to powerfully communicate new policies – or go a step further and think like a marketer to introduce new policies in creative ways. For example, you might drive engagement through a policy scavenger hunt that requires employees to pull out key details from a policy. You can also ask employees what a particular policy means to them. Creating a dialogue around policies can help maximize their impact.

 

Integrate policies into your culture. Provide sufficient training and guidance on policies – but ensure employees know these aren't strictly black and white. Acting ethically can often be a gray area, and many incidents require contextual details to fully understand what went wrong. When an incident does occur, make sure the link between the policy, the related incident, and any subsequent disciplinary action are clear. Consider sharing an anonymized version of the incident in your policy awareness campaign to demonstrate how it applies in the real world.
Review, update, and optimize. Effective policies aren't static. They evolve alongside your organization, and shift with changes to employee roles and responsibilities. Schedule periodic policy reviews – an annual basis is a best practice, but any incidents of noncompliance may require you to take another look. Measure how employees are engaging with your content and revisiting policies after they're introduced, and how many concerns you are receiving in a particular area. If you receive an influx of helpline reports tied to a certain issue, that may indicate that a policy isn't enforcing what it's meant to.
The goals of effective policy management are to put less strain on the ethics and compliance team, maximize existing resources, and help you better manage risk. A strong foundation for policy management can help your compliance program realize its full potential.
Maintain the longevity of your policies 
Remember: your policies reflect your corporate values and mission. The more unity there is between the organization's policies and goals, the better. Effectively defining and managing policies will ensure their longevity and better curb misconduct.
Ethics Policy Management from OneTrust centralizes policy management in one place. Enabling you to create, store, update, and distribute policies and track engagement, the platform helps you manage policies effectively and automate workflows. When you're ready to take your policy management to the next level, we can help.
Looking for more tips on effective policy management? Download our free ebook, The Secret to Effective Policy Distribution to learn about policy creation, campaigns, reporting, and more.

Tags: