December 14, 2021
Managing Sensitive Information with Redaction for Legal Teams
Increase efficiency by modernizing how you protect proprietary information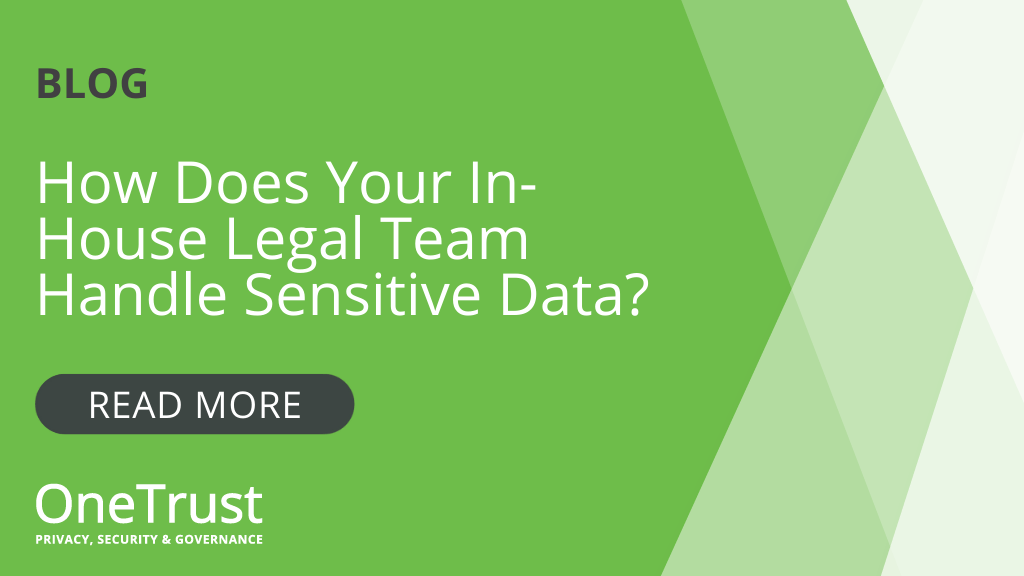 Documents relating to litigation and mergers and acquisitions (M&A) regularly pass through the desks of in-house legal teams. With them comes plenty of sensitive information such as privileged legal information, proprietary business information, or personnel information. And, regardless of the use case, the privacy rights of individuals whose personal information is included within any documentation must be respected. As a result, there becomes a need for legal teams to protect this information from disclosure to the wrong set of stakeholders both within and outside of the organization. More often than not this means legal teams need to turn to redaction to ensure recipients only have access to the information that they are supposed to.
Now imagine redacting hundreds, maybe thousands, of lines of information manually. Not to mention finding and compiling duplicated instances of this information that may appear across multiple documents. For legal teams, manual processes just aren't efficient and can yield inaccurate results that may pose a business, security, or privacy risk. So, put down the marker pen and automate the process.
Watch the webinar: It's Time to Modernize: Handling Sensitive Data as an In-House Legal Team
What Information Should Legal Teams Redact During Litigation?
During litigation, there are several types of information that should be redacted from documents. Privileged legal information is obviously something that in-house legal teams will want to redact before disclosing documents but also it is critical that individuals' rights are upheld in relation to their privacy. Therefore, in-house legal teams must also find and redact instances of personal data such as names, addresses, SSN, health information, criminal record, and other personally identifiable information before disclosure to the other party and their counsel.
The challenge that in-house legal teams face is the time-consuming business of combing through huge numbers of documents to find every example of information that should not be disclosed. And with that, you can see just how easy it becomes for manual discovery and redaction processes to be inaccurate and have knock-on effects that can potentially put their organization at risk and, where applicable, violate privacy law.
By automating data discovery and redaction processes during litigation, in-house legal teams can save valuable time performing arduous tasks and focus that attention on other important matters. Additionally, by using AI and ML-powered technologies to find and redact data, in-house legal teams can greatly increase the accuracy of these tasks and reduce the potential for breaches of privacy or security.
What Should You Redact During M&A?
Like litigation, in-house legal teams need to consider a vast scope of data as they prepare documents for disclosure to the buyer(s) or seller. Existing client lists, proprietary business information, and commercially sensitive information are just some examples specific to the M&A process that organizations might prefer not to disclose to potential buyers. Again, with multiple examples of information that should not be disclosed the need for an automated redaction solution becomes more apparent.
OneTrust automated data discovery and file redaction finds data and metadata in structured or unstructured data sets, such as emails, PDFs, Word documents, and images, to make redaction for the in-house legal team simple and time-effective. OneTrust's automated technology scans down to the actual file level, detects suggested sensitive data, redacts the sensitive data from the files or documents, and makes it easy for in-house legal teams to review the redactions. This can lead to the reduced risk of compromising sensitive or proprietary information related to both litigation and M&A, among other things.
Are you part of an In-house legal team that needs an automated redaction solution? Request a demo to learn more about how you can save time, money, and resources.​
Further resources:
Follow OneTrust on LinkedIn, Twitter, or YouTube for the latest on automated data redaction.
Tags: