See OneTrust for CCPA in Action
Is your business ready for CCPA? Let one of our privacy solution experts take you on a deep dive tour of our purpose-built suite of technology solutions for operationalizing and automating CCPA requirements across Do Not Sell, Consumer Rights and privacy governance operations. We will also cover our CCPA research and readiness tools, available professional services offerings, and how you can join our global community of privacy professionals.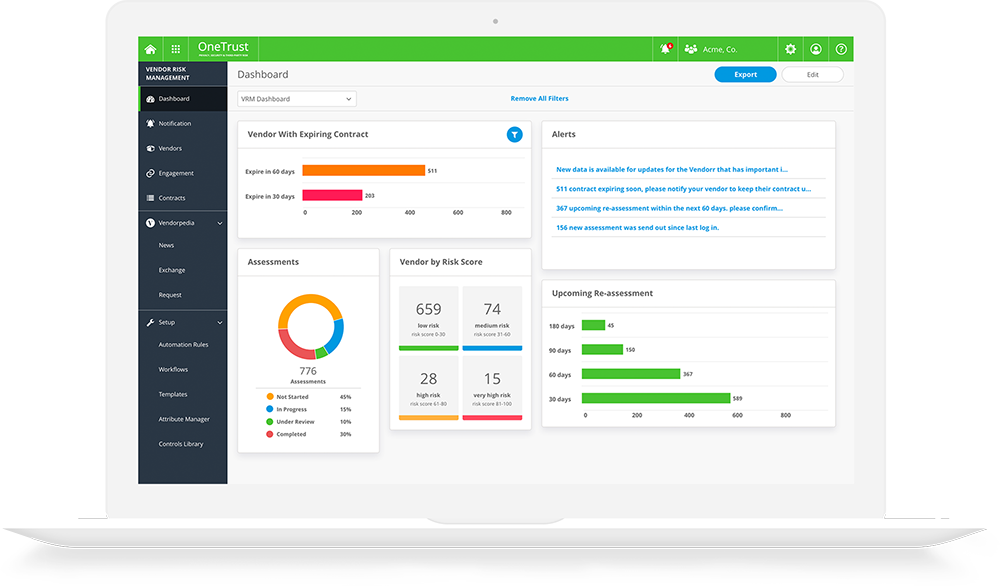 CCPA Privacy Management Software
Operationalize and Automate CCPA Requirements
CCPA Consumer Rights & Do Not Sell Solutions
Engage and Respond to Consumer Requests
---
Consumer Rights & Targeted Data Discovery
Intake and fulfill 'Do Not Sale' requests, and consumer requests for personal information access and deletion.
Website & Mobile App Cookie Compliance
Enable 'Do Not Sale' on websites and provide an opt-out for advertising and data collection cookies.
Consent & Preference Management
Track verifiable consent and sync across systems to avoid unauthorized sale of consumer data.
Policy & Notice Management
Centralize and distribute policies, notices & disclosures.
CCPA Privacy Governance Solutions
Map Data Flows for Ongoing Compliance
---
Data Inventory & Mapping
Map CCPA data flows for California consumer data flowsand meet CCPA 'look back' requirements.
Assessment Automation
Distribute CCPA-based PIAs and PbD to verify ongoing processes meet requirements and keep data map updated.
Incident & Breach Response
Meet California & US breach notification rules, and over 300 international and state regulations, all built-in to OneTrust.
Vendor Risk Management
Assess vendors against CCPA requirements, and efficiently navigate CCPA 'cure periods'.