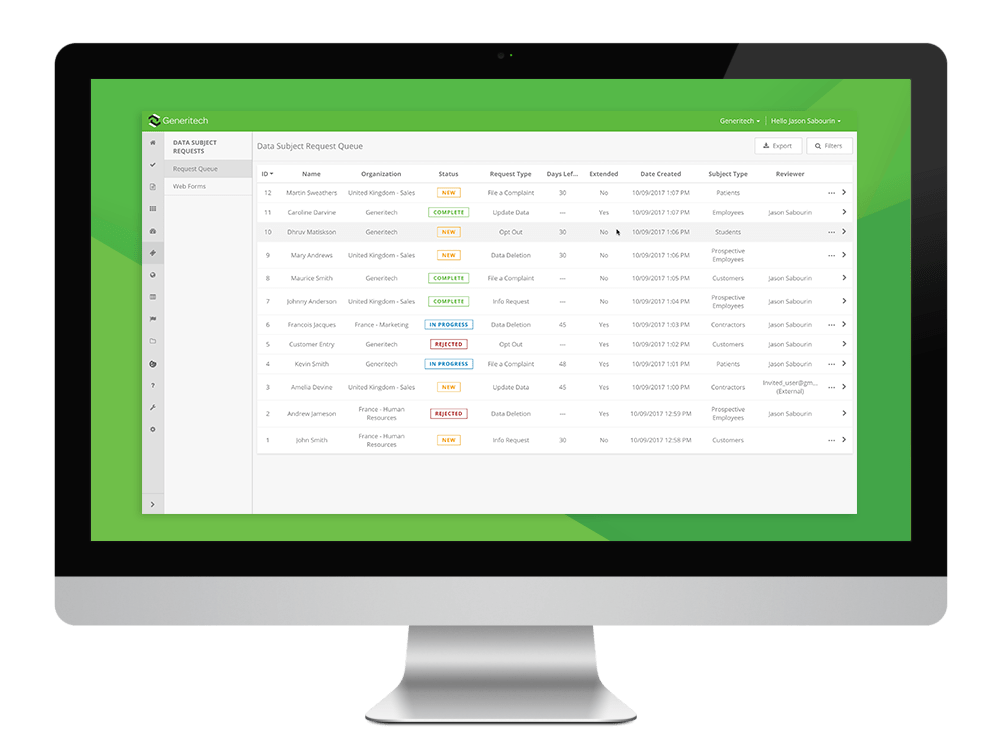 Data Subject Requests Expert Certification
This course focuses on improving your Data Subject Rights/Consumer Rights Request program by introducing you to advanced topics around form design and request fulfillment. Key topics include dynamic forms, best practices for ID validation, and reporting best practices.
Ideal for DSAR Managers and Administrators who have built webforms in the tool and have a strong understanding of core DSAR functionality.
September 8, 2021 | 7:00 am PDT | 10:00 am EDT | 3:00 pm BST
COMPLETED
September 22, 2021 | 10:00 am PDT | 1:00 pm EDT
REGISTER