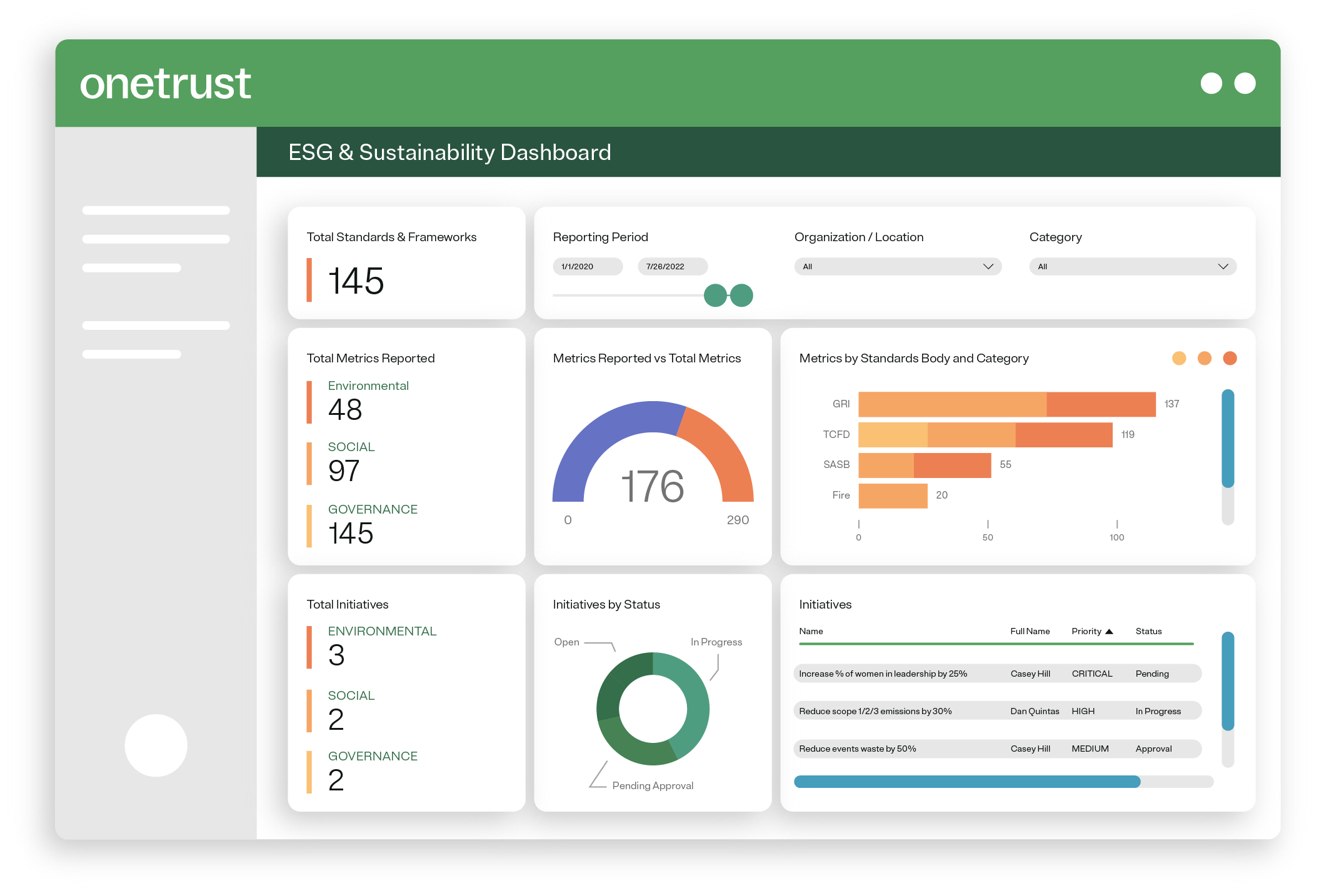 ESG Professional Certification
This 4-hour, instructor led training is designed to provide a full overview of how OneTrust can be implemented to meet the needs of an organization's ESG initiatives. With OneTrust's ESG Program Reporting and Disclosures solution, ESG initiatives, metrics, and reports can be collected, run, and exported with ease, assisting with the analysis of business's continued sustainability knowledge and efforts. After completion of this course, attendees will have a thorough understanding of ESG vocabulary, frameworks, metric groups, reports, and multiple other tools for both streamlining and centralizing data collection to assist in the prioritization, tracking, and creation of continued sustainability goals. The course then concludes with a hands-on approach to practice making these ESG improvements transparent for all their key stakeholders.
This course is targeted at ESG Professionals or anyone looking to learn more about the OneTrust tool.
January 12, 2023 | 5:00 am EST | 10:00 am GMT
COMPLETED
January 12, 2023 | 10:00 am PST | 1:00 pm EST | 6:00 pm GMT
COMPLETED
January 27, 2023 | 10:00 am PST | 1:00 pm EST | 6:00 pm GMT
COMPLETED
February 2, 2023 | 9:00 am EST | 2:00 pm GMT
REGISTER
February 9, 2023 | 11:00 am EST | 4:00 pm GMT
REGISTER
February 16, 2023 | 9:00 am EST | 2:00 pm GMT
REGISTER