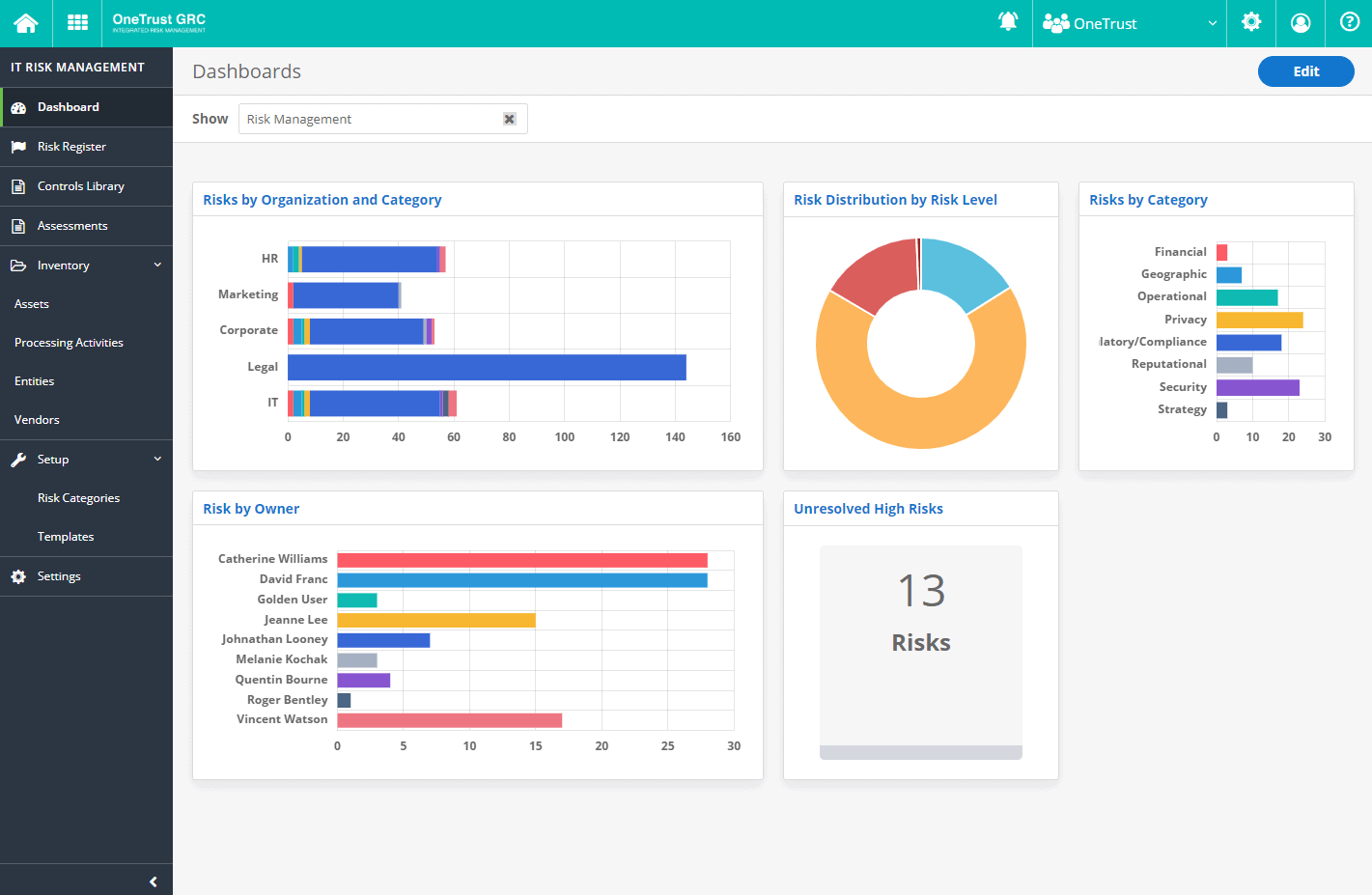 GRC Professional Certification
This is a 6-hour course (including two 20-minute breaks) designed to provide a full overview of OneTrust's GRC solutions. After completion, you will have high-level understanding of the Enterprise Policy Management, IT Risk Management, Audit Management, and Ethics & Whistleblower modules including risk frameworks, controls, and how to manage the lifecycle of risks.
Designed for Compliance and GRC Professionals looking to learn more about the OneTrust tool.  This course is also eligible for 4.5 Continuing Professional Education Credit Hours for the OCEG GRCP Certification.
June 3, 2022 | 9:00 am EDT | 2:00 pm BST
COMPLETED
June 8, 2022 | ***THIS IS AN APAC SESSION*** | 9:00 am IST | 1:30 pm AEST | 3:30 pm NZST
COMPLETED
June 10, 2022 | 5:00 am EDT | 10:00 am BST
COMPLETED
June 17, 2022 | 8:00 am PDT | 11:00 am EDT | 4:00 pm BST
COMPLETED
June 24, 2022 | 5:00 am EDT | 10:00 am BST
COMPLETED
June 30, 2022 | 8:00 am PDT | 11:00 am EDT | 4:00 pm BST
REGISTER
July 6, 2022 | ***THIS IS AN APAC SESSION*** | 9:00 am IST | 1:30 pm AEST | 3:30 pm NZST
FULL
July 14, 2022 | 8:00 am PDT | 11:00 am EDT | 4:00 pm BST
REGISTER