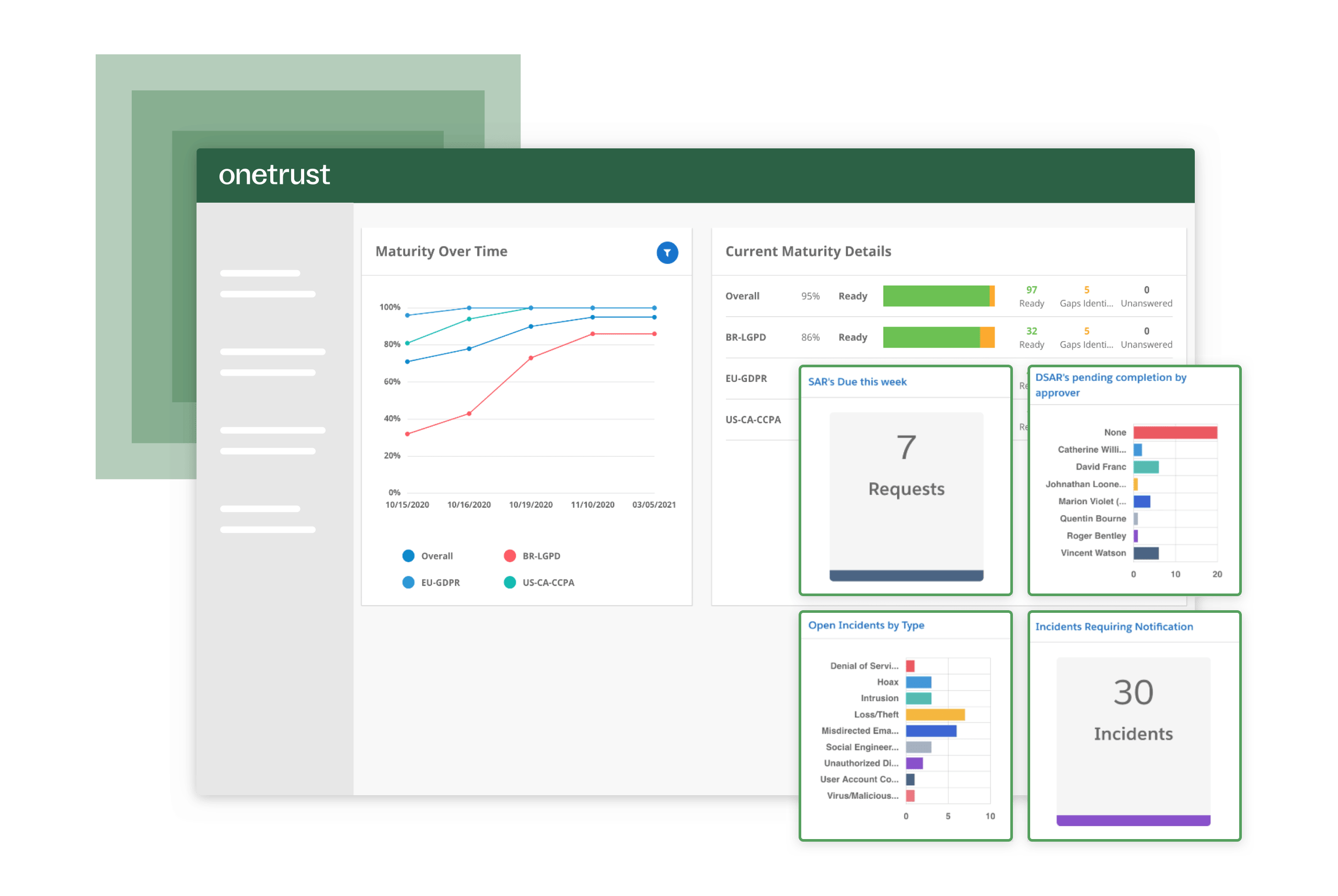 OneTrust Privacy Professional Certification
This course is designed to provide a full overview of the OneTrust suite of modules. After completion, you will have a high level understanding of all the tools that OneTrust offers. This is a two-part course taught online across two consecutive days and lasts 4 hours each day. Participants must join for both days of the course in order to be sent the exam. Online registration automatically enrolls you into both course days.
This course is targeted at Privacy Professionals, Consultants, IT Professionals, or anyone looking to learn more about the OneTrust tool. This course is also eligible for 6.5 Continuing Professional Education Credit Hours for IAPP Certifications.
February 1, 2023 | **THIS IS A 1-DAY, 8-HOUR SESSION** | 6:00 am EST | 11:00 am GMT
COMPLETED
February 8, 2023 | 8:00 am EST | 1:00 pm GMT
REGISTER
February 15, 2023 | 5:00 am EST | 10:00 am GMT
REGISTER
February 15, 2023 | 10:00 am PST | 1:00 pm EST | 6:00 pm GMT
REGISTER
February 21, 2023 | 8:00 am PST | 11:00 am EST | 4:00 pm GMT
REGISTER
February 22, 2023 | **THIS IS A 1-DAY, 8-HOUR SESSION** | 9:00 am GMT
REGISTER
February 28, 2023 | 5:00 am EST | 10:00 am GMT
REGISTER