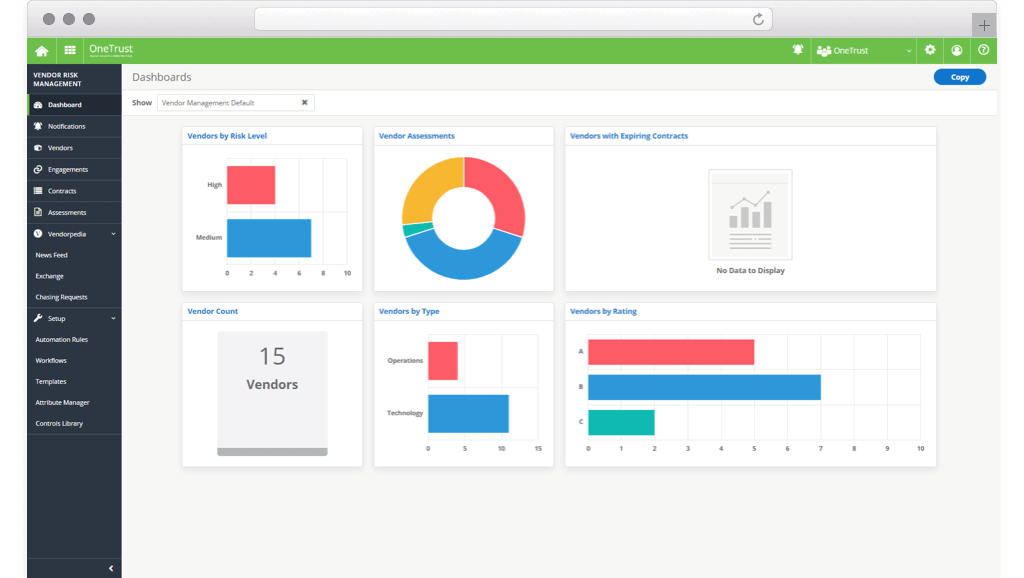 Vendor Risk Management Expert Certification
This course deep dives into key aspects of Vendor Management. Topics covered include Vendor Risk Flagging and Management, Vendor Automation, and best practices on managing your vendors via OneTrust.
Designed for Procurement and Vendor Management professionals who have 6+ months of experience using the OneTrust tool.
September 9, 2021 | 8:00 am EDT | 1:00 pm BST
COMPLETED
September 16, 2021 | 7:00 am PDT | 10:00 am EDT | 3:00 pm BST
COMPLETED
September 23, 2021 | ***THIS IS AN APAC REGION SESSION. Please Note the timezone before registering.*** | 11:00 am AEST (Australia) | 1:00 pm NZST (New Zealand) | 9:00 am HKT (Hong Kong) | 10:00 am JST (Japan)
REGISTER
September 23, 2021 | 10:00 am PDT | 1:00 pm EDT
REGISTER
September 30, 2021 | 7:00 am PDT | 10:00 am EDT | 3:00 pm BST
REGISTER