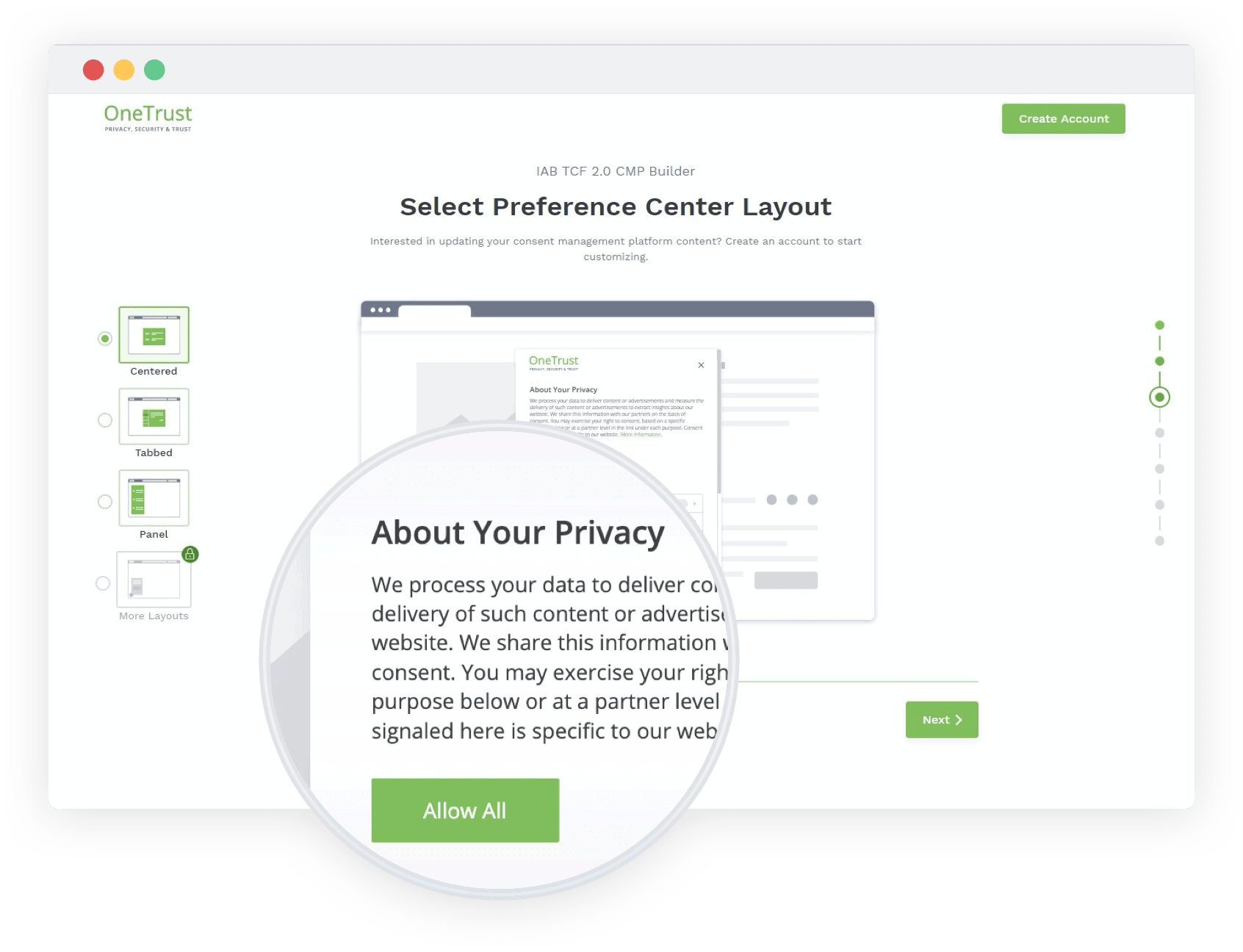 IAB TCF 2.0 Deep Dive: Overview, Terminology, Resources
The Interactive Advertising Bureau (IAB) TCF v2.0 introduces significant changes for publishers and the ad tech ecosystem and requires publishers to switch to the upgraded version by August 15. There are many complexities to the framework, whether you plan to upgrade from TCF v1.1 or get started with TCF v2.0. 
Join this webinar as we take a deep dive into the framework – what's new in the second version and how OneTrust can help your migration to v2.0. With the fast-approaching summer deadline, there's no better time than now to learn about the framework, the key milestones and timelines, and where to access important resources. 
May 20, 2020 8:00 am PT | 11:00 am ET | 4:00 pm GMT