OneTrust Software for PDPA Compliance
Compliance Tools for Data Protection Officers in Singapore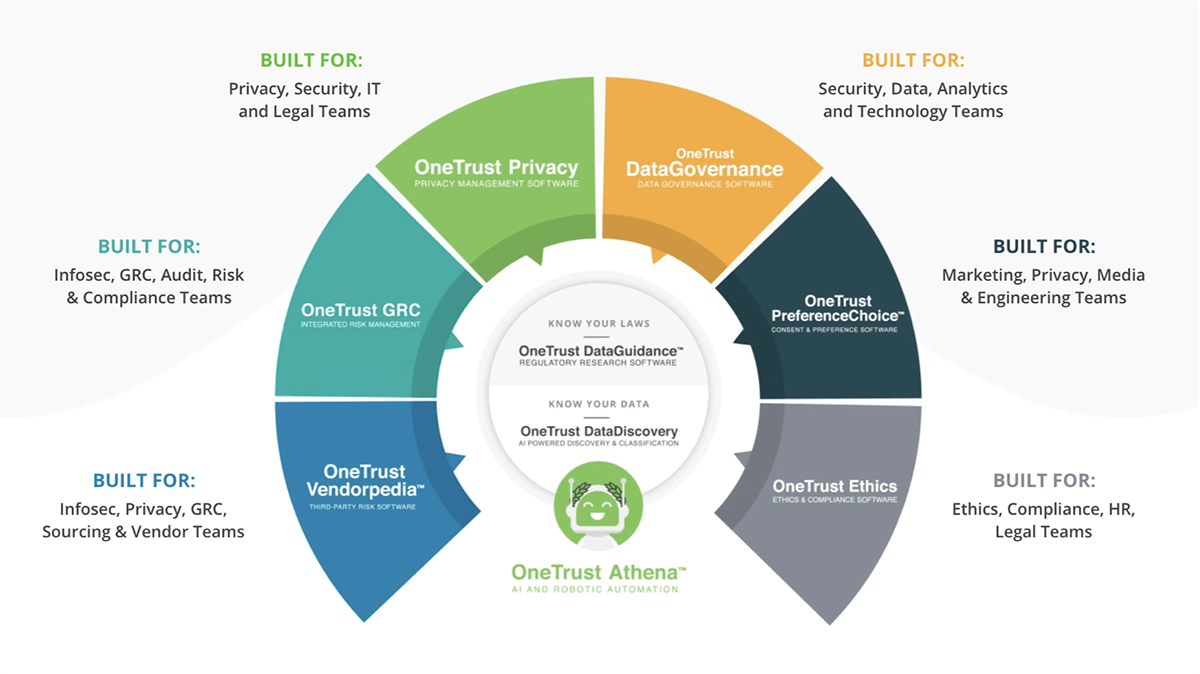 PDPA Privacy, Security, Governance Tools
Explore OneTrust's modular tool that helps Data Protection Officers (DPOs) kick-start the implementation of Data Protection Management Programmes to comply with the Personal Data Protection Act (PDPA) Singapore.
The OneTrust tool delivers solutions for data protection management including;
Assessment Automation (Incl. Data Protection Impact Assessment)
Data Inventory & Mapping
DataGuidance (Global Regulatory Knowledge Base – free version)
OneTrust is committed to supporting and integrating Asia-Pacific privacy laws into the platform with local presence in Melbourne, Bangalore, Hong Kong, and Singapore office opening soon. OneTrust is the largest and most widely used privacy management technology platform for privacy and compliance management with additional tools to support data subject access requests (DSAR), cookie consent and preference management, vendor risk management, and incident and breach management.
The OneTrust platform also supports compliance for other global privacy laws including; Australian and New Zealand privacy laws, Europe's GDPR, the California CPA, Philippines Data Protection Act, Malaysia/Thailand PDPA, and the Japanese APPI.