Ecuador Privacy: What You Need to Know About the New Law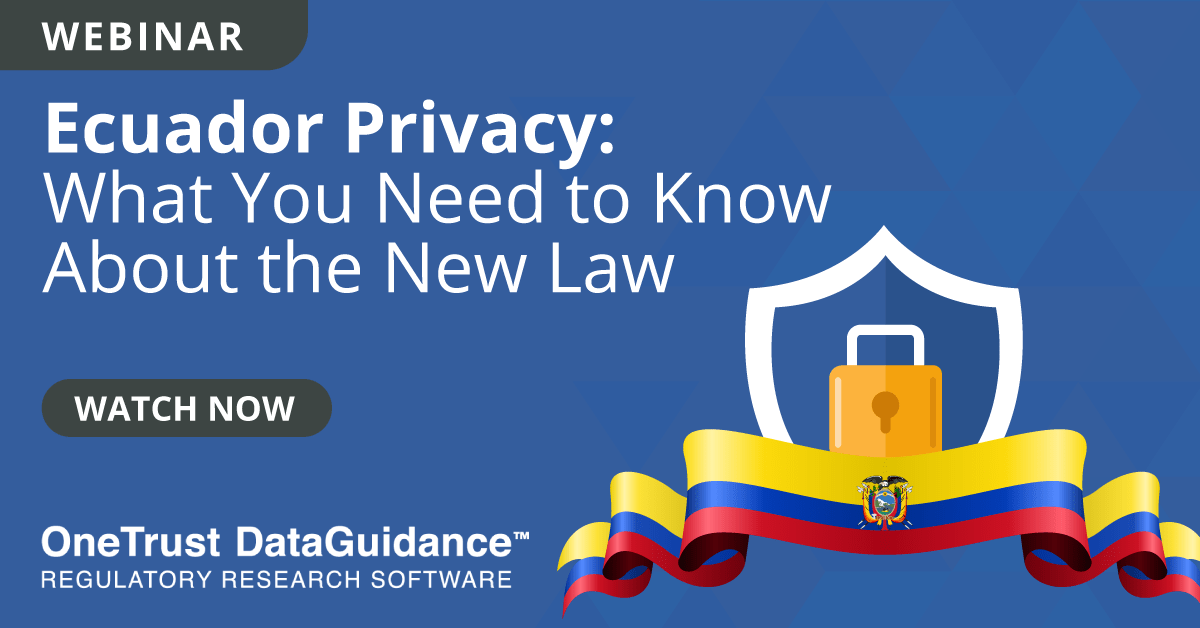 Ecuador's new Organic Law on the Protection of Personal Data was approved by legislators on May 10th, 2021, and was published in the Official Registry on May 26th, 2021. This new law ensures the exercise of the right to the protection of personal data as well as regulates and develops principles, mechanisms, and obligations to facilitate the protection of personal data.
Watch OneTrust DataGuidance and an expert panel discuss the new law, how it impacts Ecuador's privacy landscape, and the initiatives organizations should consider implementing to align with the new law's requirements.
Key Takeaways Include:
An overview of the law, 'The Organic Law on the Protection of Personal Data'
An initial reaction and forecasted implications of how the new law will impact Ecuador's privacy climate
How to prepare for implementing the new law's requirements to reach compliance when the new law takes effect
You might also be interested in