On The Road To Privacy: The Future Of Connected Vehicles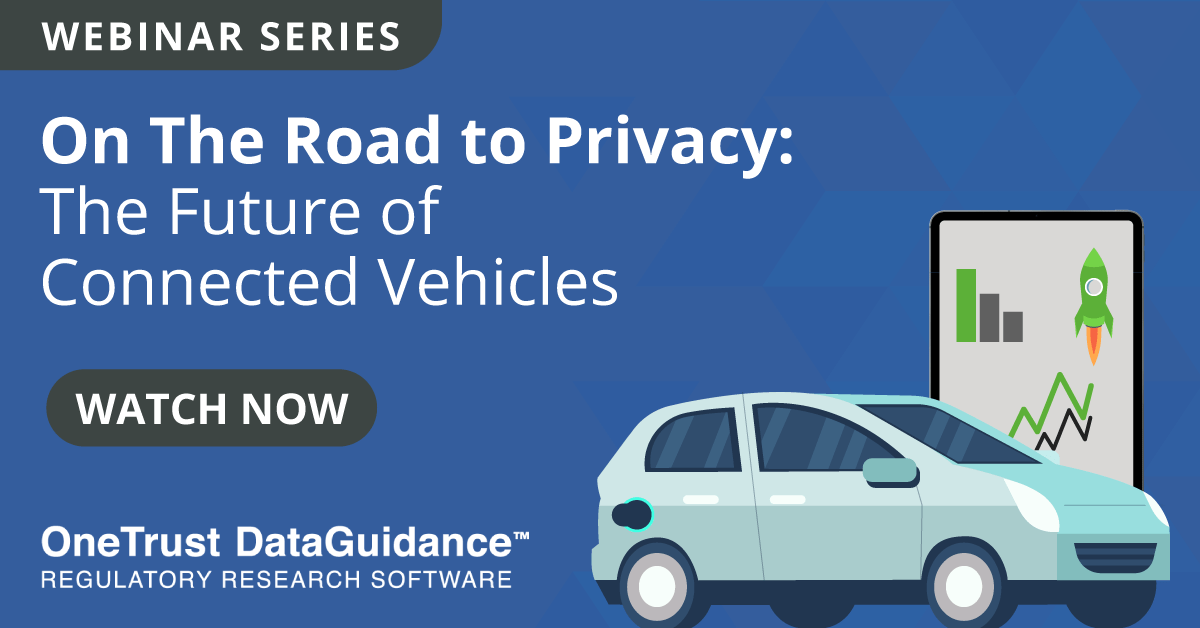 Innovation in the autonomous vehicles industry is further advancing every day with machine learning and AI-driven technology. In a previous discussion, OneTrust DataGuidance and an expert panel discussed the relevancy of autonomous vehicles and the risks and implications of collecting and processing personal data. We answered the questions of what the collection of personal information within autonomous vehicles means in the context of common privacy laws, and what to be aware of when forecasting the future of this innovative industry.
Watch OneTrust DataGuidance and our returning expert panel discuss the future of connected vehicles and considerations for overcoming the privacy challenges involved in this developing topic.
Key Takeaways Include:
A recap of the webinar: On The Road to Privacy: Autonomous Vehicles and Privacy Compliance
How advanced technologies, such as facial recognition and data monitoring, are being addressed and securely governed to align with global privacy standards
A roadmap of what is to come for the future of connected vehicles
You might also be interested in