Panama's Personal Data Protection Law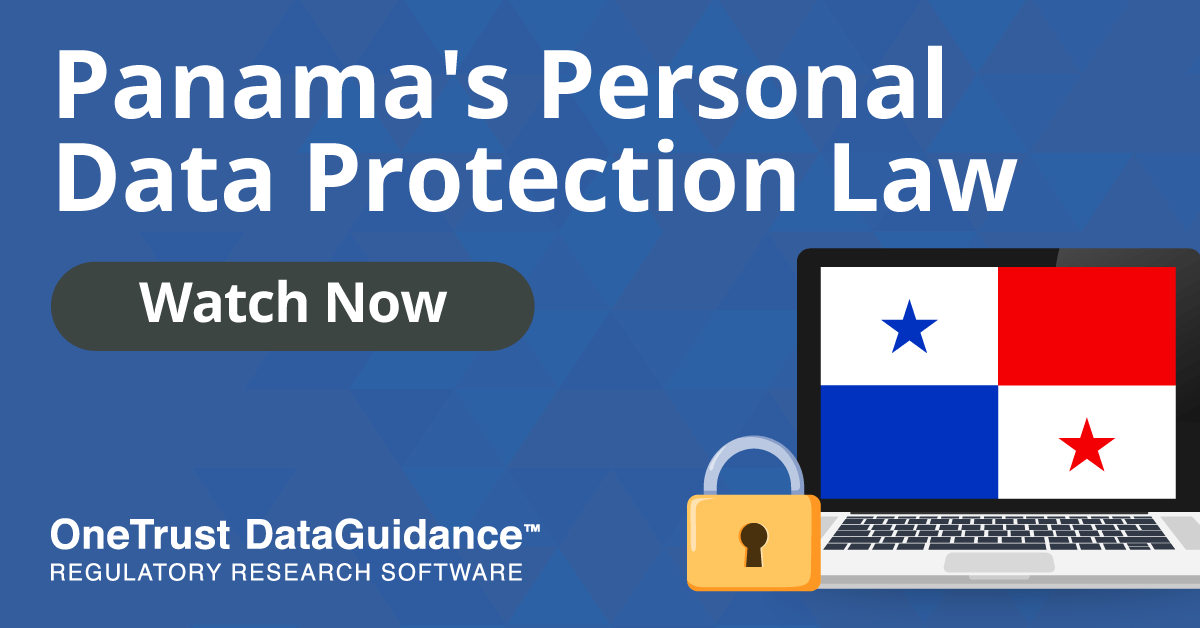 Panama's Law No. 81 on Personal Data Protection will enter into effect on 29 March 2021 and will bring with it a new set of compliance challenges for organisations with operations in Panama. The Data Protection Law regulates the principles, rights, obligations, and procedures applicable to the protection of personal data in Panama as well as the individuals who are subject to the law and entities that are exempt.
Join OneTrust DataGuidance for a reactionary webinar, taking a deep-dive into the Data Protection Law in Panama, what it means for organisations, and how to best approach operationalising the provisions set out by the law.
Key takeaways include:
Understanding provisions under Law No. 81 on Personal Data Protection
Comprehension of entities that are classified by the Data Protection Law as "regulated subjects"
the fines and penalties applicable to natural or legal persons who violate an individual's right to data protection
You might also be interested in