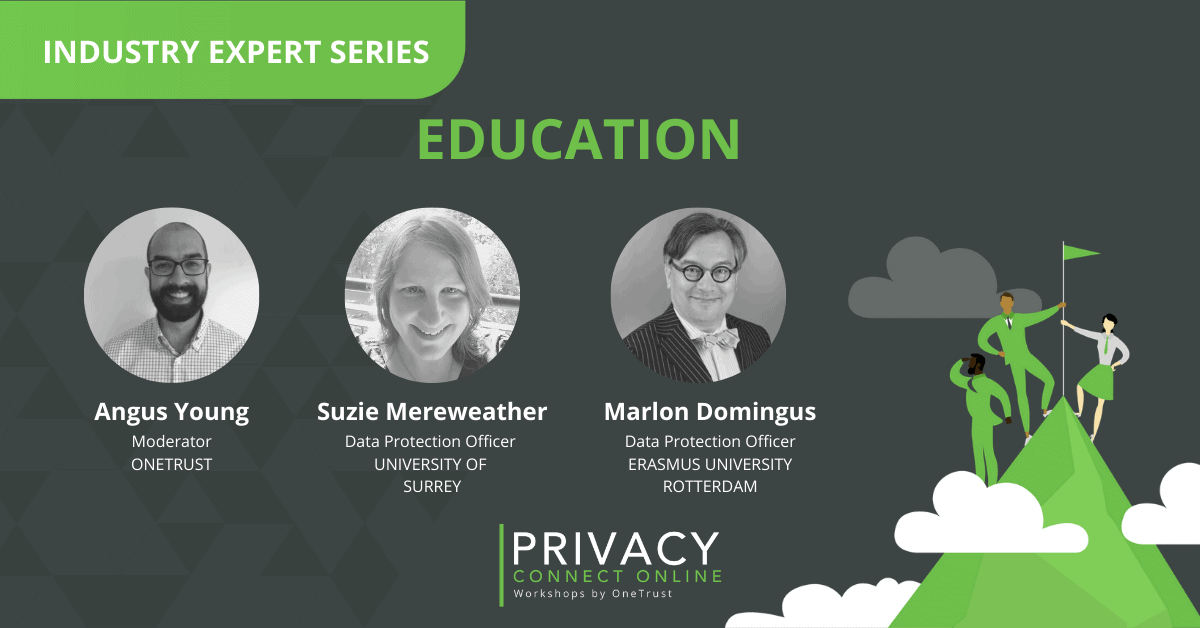 PrivacyConnect Education Expert Panel
Privacy professionals face unique challenges, and Education​ -specific laws and regulations add layers of complexity for professionals looking to deliver innovative privacy programs that also are compliant.
PrivacyConnect Industry Expert Panel offered a focused discussion on the unique challenges facing you in the Education​ industry. This webinar, moderated by Angus Young, brought together privacy, security and third-party risk experts from Education​ to discuss the latest privacy trends.
Panelists:
Rena Gertz, DPO – University of Edinburgh
Suzie Mereweather, DPO – University of Surrey
Marlon Domingus, DPO – Erasmus University Rotterdam