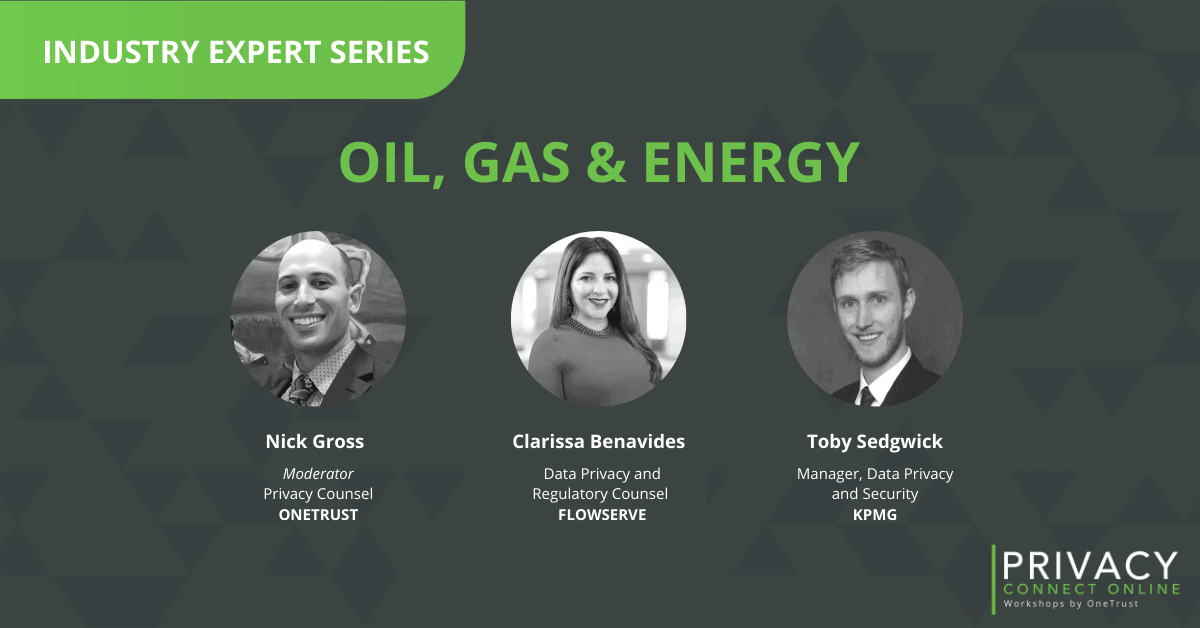 PrivacyConnect Oil, Gas and Energy Expert Panel
Privacy professionals face unique challenges, and Oil, Gas & Energy-specific laws and regulations add layers of complexity for professionals looking to deliver innovative privacy programs that also are compliant.
PrivacyConnect Industry Expert Panels offered a focused discussion on the unique challenges facing you in the Oil, Gas & Energy industry. This webinar, moderated by Nick Gross, brought together privacy, security and third-party risk experts from Oil, Gas & Energy to discuss the latest privacy trends.
Panelists:
Clarissa Benavides, Data Privacy and Regulatory Counsel – Flowserve
Toby Sedgwick, Manager, Data Privacy and Security – KPMG