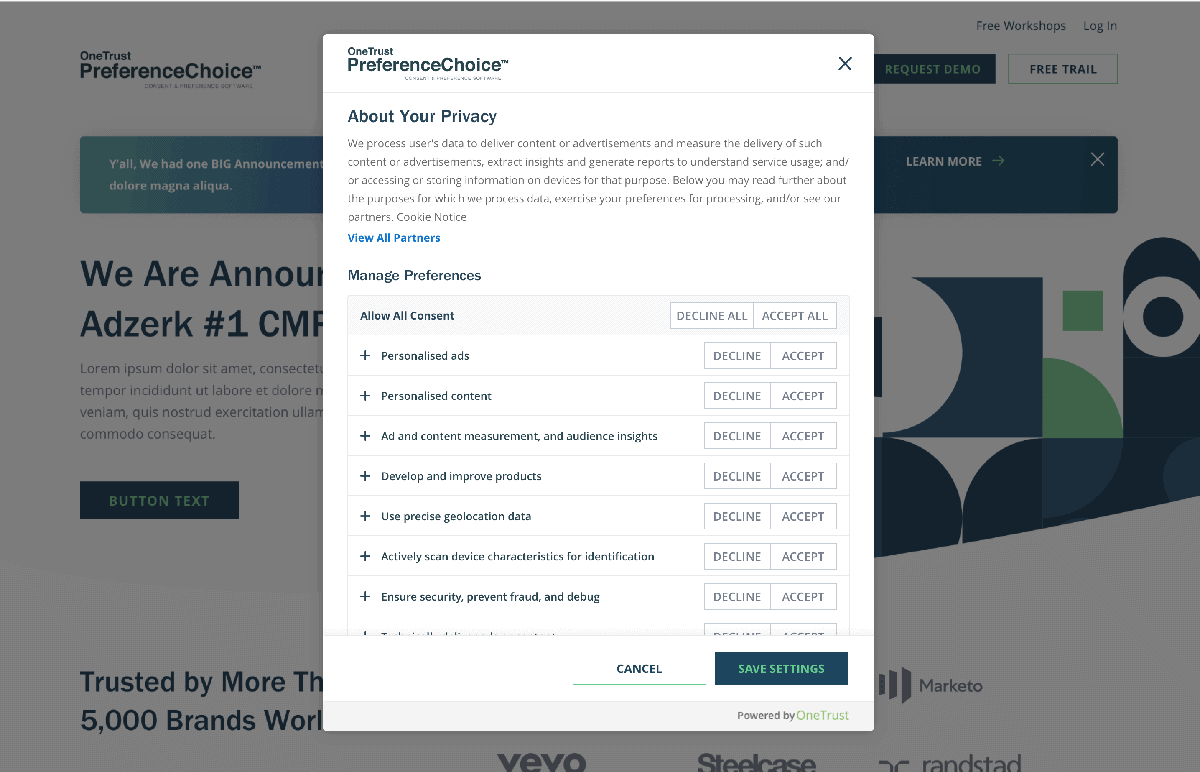 Compliance Regulators and IAB TCF: Requirements You Need to Follow & CMP UI Best Practices
Consent Management Platforms (CMPs) are everywhere thanks to the shifting relationship between the ePrivacy Directive, the GDPR, the CCPA, and IAB TCF. Recent guidance and case law from the U.K. Information Commissioner's Office (ICO), Commission nationale de l'informatique et des libertés (CNIL), and the Court of Justice of the European Union (CJEU) point to the complexity of navigating compliance, and the actual implementation of a banner or CMP can lead to user experience nightmares.  
So how do you create banners or CMPs that are privacy regulation-compliant and your website and mobile visitors love? Speakers will discuss how to implement regulatory requirements in practice and highlight recent and upcoming industry developments.
June 17, 2020 8:00 am PT | 11:00 am ET | 4:00 pm GMT