May 6, 2022
CDP vs SASB vs GRI sustainability reporting standards
A practical guide to three major ESG reporting frameworks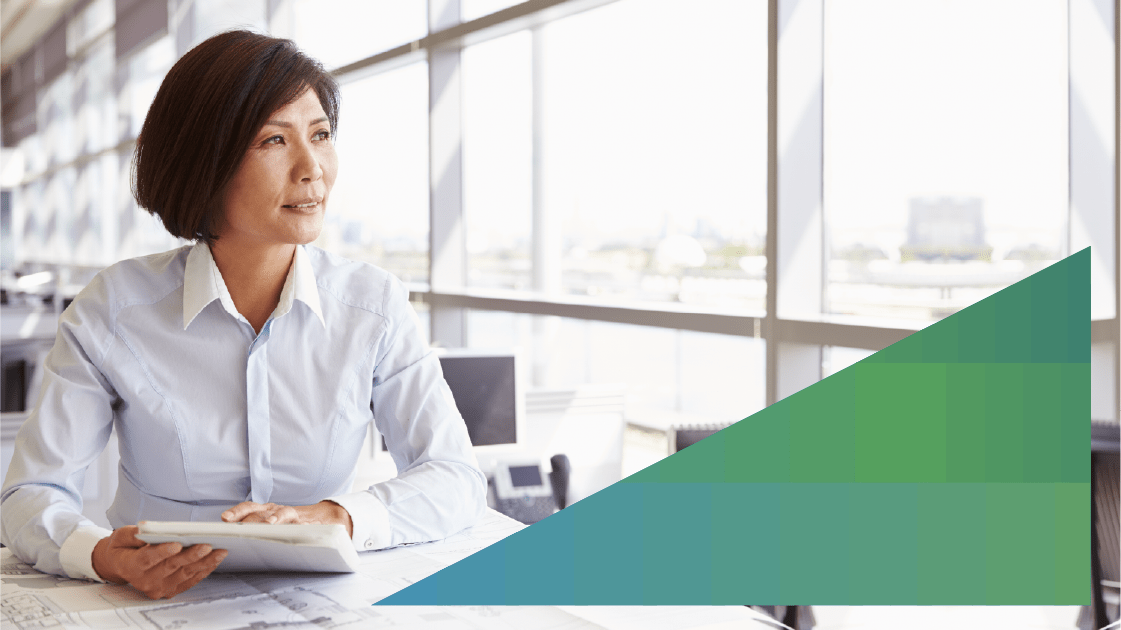 Sustainability professionals have a lot to contend with, including multiple stakeholders, data sources, standards, laws, and ESG reporting frameworks. Multinational companies in particular face more than 2,600 climate laws and policies and nearly 2,000 ESG reporting provisions that can affect the way they disclose sustainability matters. Fortunately, recent developments give strong indication that a consolidated set of global ESG disclosure standards is coming. These include announcements by the International Sustainability Accounting Standards Board (ISSB), the U.S. Securities and Exchange Commission (SEC), and more. One thing these announcements have in common is the mention of ESG reporting frameworks and standards that have been widely adopted by the private and public sector: SASB, TCFD, WEF, CDP, and GRI, to name a few. By understanding how each of these sustainability reporting standards work, how they are unique, and how they complement each other, businesses can build ESG programs that meet stakeholder needs. To make the job easier, we've broken down three of these ESG frameworks for a side-by-side comparison – CDP vs SASB vs GRI.
Download the infographic for a side-by-side comparison of three major ESG reporting frameworks.
What is CDP reporting?
CDP, formerly known as the Carbon Disclosure Project, is an investor-led nonprofit focused on motivating and supporting companies, cities, states, and regions to measure and disclose their environmental impacts. It runs a global disclosure system, known as the CDP Online Response System (ORS), that organizations use to report sustainability information requested by their stakeholders. CDP also uses the data supplied through ORS to benchmark organizations on their sustainability performance across four key areas: climate change, forests, water security, and supply chain. Read the CDP blog and explore the graphic that follows for an overview of the CDP reporting framework:
Founded: 2000
Number of companies reporting: Over 13,000
Typical audience: Investors and customers who are requesting disclosure.
Purpose: Motivate governments and companies to disclose their environmental impacts and take action to reduce them.
Focus: External environmental impacts for requesting stakeholders.
What is reported: The E and G pillars. Environmental disclosures related to climate change, water security, forests and supply chain.
Who reports: Cities and companies responding to investor or customer request; voluntary submission.
Industry-specific versions: High impact industries have additional reporting requirements.
Output used for: Response to investor or customer inquiry, CDP public scoring (optional).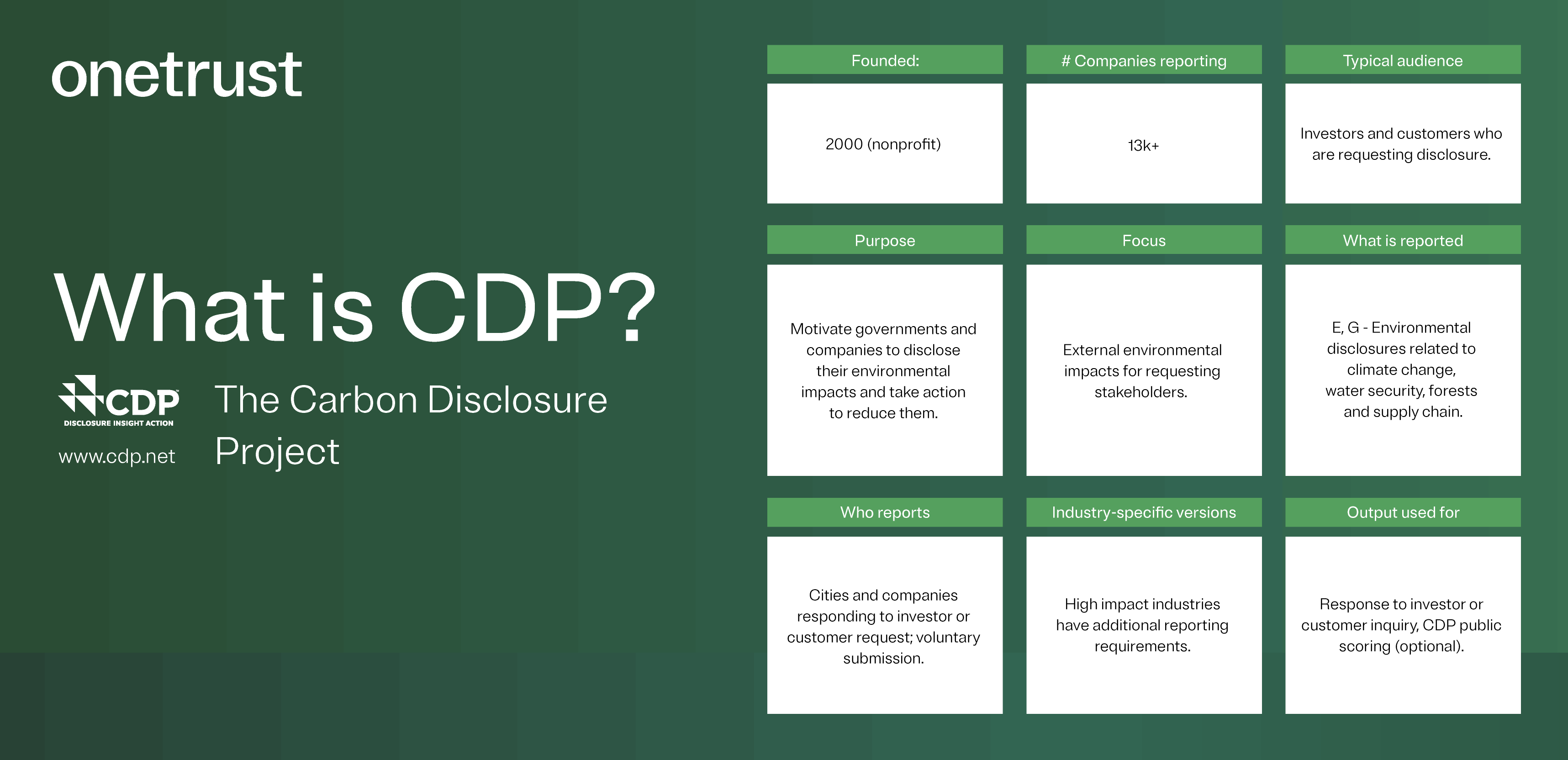 What is SASB?
The Sustainability Accounting Standards Board (SASB) standards are designed to help companies disclose financially-material sustainability information to their investors. They are currently managed by the Value Reporting Foundation (VRF), a global nonprofit focused on improved corporate disclosure that can help align the interests of businesses, investors, and broader society. SASB standards outline the subset of environmental, social, and governance (ESG) issues most relevant to financial performance in 77 industries. The standards are organized by: (a) sustainability dimensions (broad ESG themes), (b) general issue categories (industry-agnostic topics), (c) disclosure topics (industry-specific versions of general issue categories), and (d) accounting metrics (performance measurements for each topic). To help companies more easily navigate the standards and determine which ESG issues are financially material, VRF provides a free Materiality Finder tool. For a quick dive into SASB, check out this graphic and read the SASB blog:
Founded: 2011
Number of companies reporting: 1,300
Typical audience: Financial stakeholders and investors
Purpose: Accounting/reporting standards to guide the disclosure of financially material sustainability information by companies to their investors.
Focus: Internal impact of environmental, social, and governance (ESG) risks on financial performance.
What is reported: All three ESG pillars. These standards help businesses report on financially material issues across environmental, social capital, human capital, business model & innovation, and leadership & governance.
Who reports: Any organization can use the SASB standards.
Industry-specific versions: 77 industry-specific standards.
Output used for: Company's public ESG report and other (sustainability indices, awards, etc.)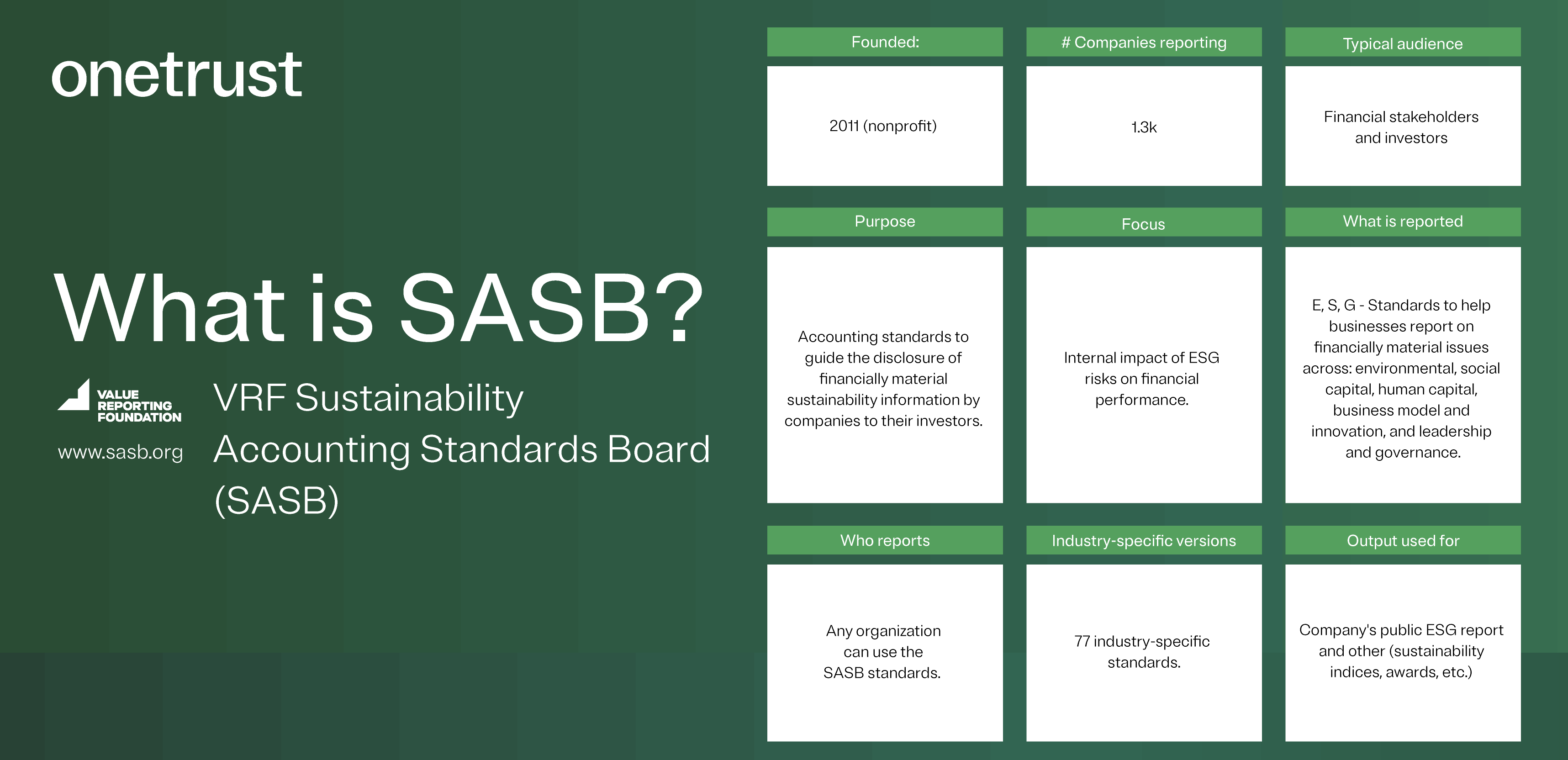 What is GRI?
The Global Reporting Initiative (GRI) is an independent, international standard setting institution and collaborating center of the United Nations Environment Program (UNEP). One of the most widely used systems for disclosing ESG performance, GRI Standards provide a comparable, interconnected system that organizations can use for their impact reporting and/or decision-making. The standards are organized by: (a) universal standards that apply to all organizations, (b) sector-specific standards for 40 high-impact industries, and (c) topic standards for specific topics such as waste, health and safety or tax. Read the GRI blog and study the graphic below to get savvy on all things GRI:
Founded: 1997
Number of companies reporting: 10k+
Typical audience: Broad stakeholder base
Purpose: Help organizations be transparent and take responsibility for their impacts by creating common global standards for reporting that include an independent, multi-stakeholder process.
Focus: External environmental, societal, and economic impacts.
What is reported: All three ESG pillars. General disclosures, sector-specific disclosures, and topic-specific disclosures.
Who reports: Most large companies globally use the GRI standards.
Industry-specific versions: 40 industry-specific standards coming, starting with high impact sectors.
Output used for: Company's public ESG report and other (sustainability indices, awards, etc.)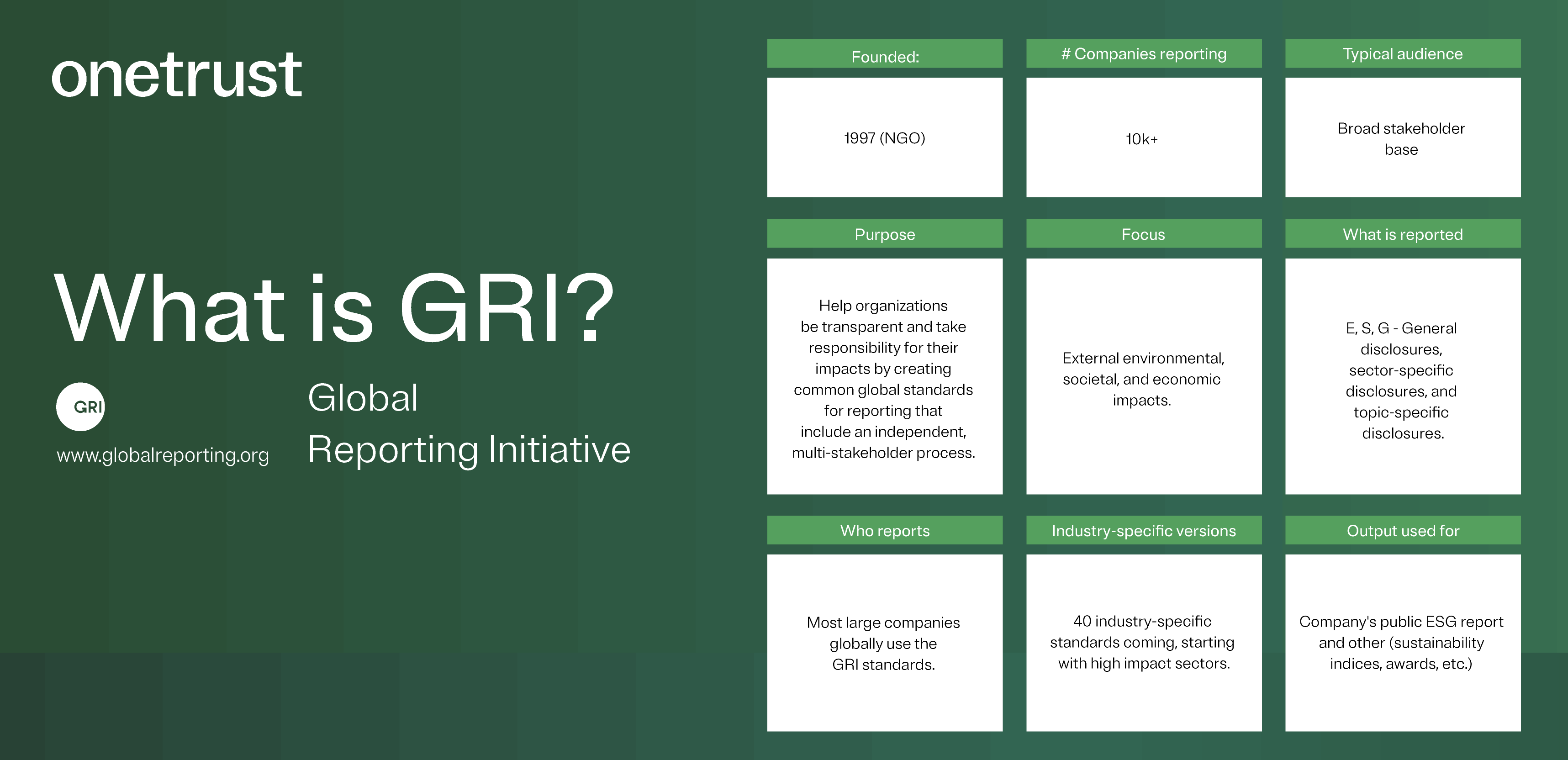 To compare all three frameworks side-by-side, download the infographic: CDP vs SASB vs GRI
You may also be interested in watching the webinar "Navigating ESG Disclosure Frameworks: Building a Future Proof ESG Program" to learn how to streamline your ESG reporting disclosures.
Tags: