May 26, 2022
IFRS outlines next steps for consolidating ESG disclosure standards
ISSB will integrate VRF and build on SASB's industry-based standards approach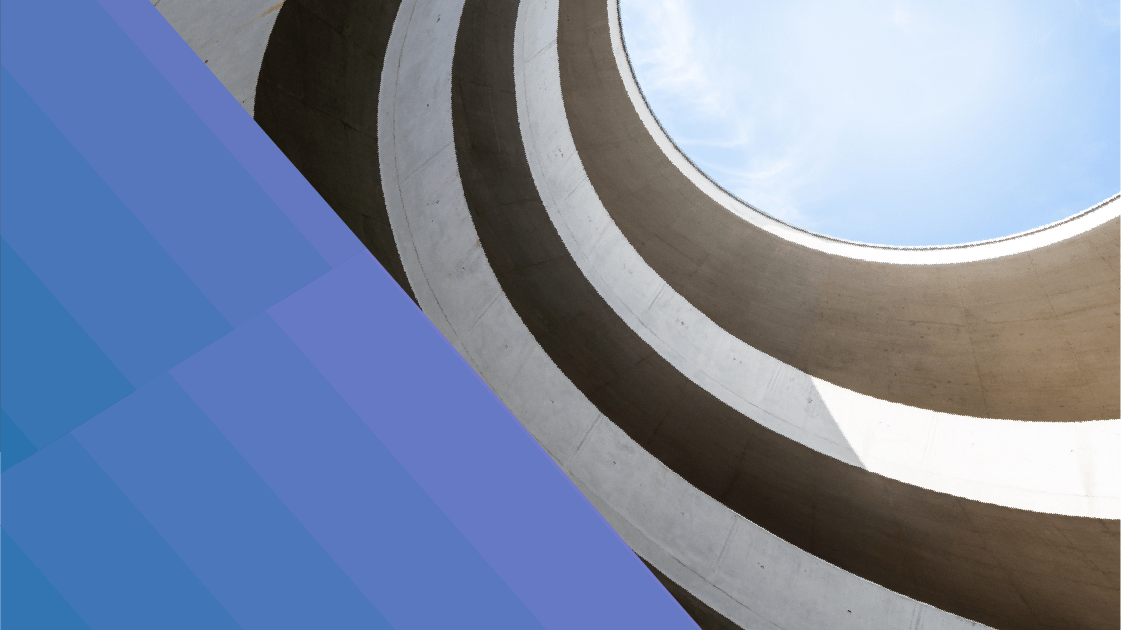 ESG disclosure isn't new – the CDP and GRI ESG reporting frameworks were launched more than 20 years ago. But since then, ESG reporting provisions and policies have proliferated into the thousands, making it difficult to determine which ones apply or compare apples to apples. This is leading to growing demand for simplification from all participants in the reporting system, from reporting organizations to investors to regulators, and more. In the words of Aron Kramer, President and CEO of BSR:
"Fragmentation serves no one's interests. As ESG gains momentum and urgency, the era of "letting a thousand flowers bloom" is no longer fit for purpose. It is time to embed sustainability considerations in the basic functioning of the capital markets. That will only happen with universal disclosures that enable consistency."
To make it happen, investors and regulators turned to the International Financial Reporting Standards (IFRS) Foundation because of its experience in developing accounting standards across more than 140 jurisdictions. In late 2021, the IFRS Foundation laid out its plan to establish globally consistent sustainability disclosure standards. This included the formation of a new International Sustainability Standards Board (ISSB) and integration of two leading sustainability disclosure organizations. The consolidation of the first one, the Climate Disclosure Standards Board (CDSB), was completed in January this year. And yesterday the IFRS Foundation released more details on consolidation of the second one, the Value Reporting Foundation (VRF – which houses the SASB standards): specifically, the Integrated Reporting Framework and Integrated Thinking Principles.
Watch the webinar: "Automating Reporting Disclosures for Your ESG Program" to learn how to streamline your ESG reporting disclosures.

Why is the ISSB integrating VRF?
The overarching goal is to move from a fragmented, complex landscape of ESG disclosure standards to a consolidated, globally consistent one. To accomplish this, the ISSB was tasked with building on the work of existing reporting initiatives to develop global sustainability disclosure standards. The first two proposed standards (IFRS S1 and IFRS S2) actually integrate the work of several other major sustainability standards and reporting frameworks, including CDSB, SASB, TCFD, and WEF. And, as part of the consolidation effort, the IFRS Foundation also reached an agreement with the CDSB and VRF to consolidate their technical expertise, content, staff, and other resources with the IFRS Foundation.
What are the VRF Integrated Thinking Principles? What is the <IR> Framework?
The VRF resources that will be consolidated into the ISSB include three parts as outlined below. These resources complement each other and, when used together, create a feedback loop useful for businesses and investors to understand how enterprise value is created, maintained, or eroded over time.
Integrated Thinking Principles: Six interconnected principles designed to be embedded into an organization's business model to guide board and management planning and decision-making.
<IR> Framework: A principles-based, multi-capital reporting framework to guide comprehensive corporate reporting that communicates how an organization creates value now and in the future.
SASB Standards: Industry-specific disclosure topics and metrics to inform what content to include in an integrated report.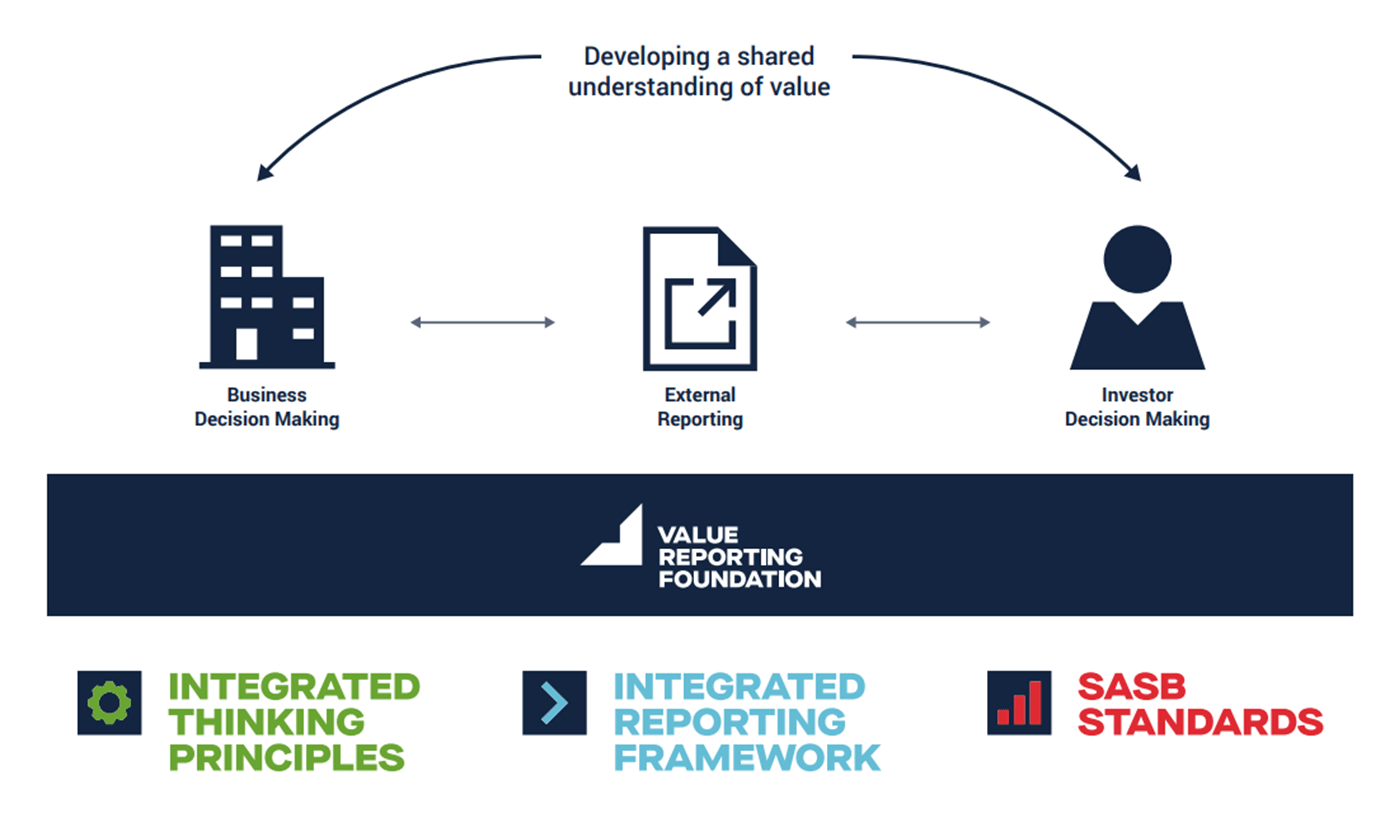 Source: VRF
What is the ISSB consolidating from VRF now? What's the big news?
In March, the ISSB shared more details on how it plans to integrate the SASB standards. This was followed by the announcement yesterday on the remaining two VRF resources: the Integrated Thinking Principles and <IR> Framework. Both resources will become part of the materials of the IFRS Foundation and will be integrated into the standard-setting process.
How will the IFRS integration of VRF resources affect my organization?
All the resources are voluntary for now but opting to use them could help companies get ahead of any regulatory changes that may require them in the future as well as further standardization of ESG disclosure guidelines. And convergence seems likely given recent ISSB announcements of collaboration with the Carbon Disclosure Project (CDP) and the Global Reporting Initiative (GRI). A previous article outlined how the proposed IFRS sustainability disclosure standards will affect companies, including what will be mandatory, and the expected timeline.
When will the ISSB complete consolidation of the VRF?
The IFRS Foundation committed to completing the consolidation of both CDSB and VRF by June 2022.
How can OneTrust help?
As the trend toward universal ESG disclosure standards continues, it underscores a fundamental need for a consistent, transparent way that organizations can build and scale trust. The Trust Intelligence Platform™ from OneTrust delivers visibility across four trust domain areas, action based on AI and regulatory intelligence, and automation to build trust by design. The platform unifies Privacy & Data Governance, GRC & Security Assurance, Ethics & Compliance, and ESG & Sustainability programs where teams, data, and processes can integrate, giving organizations a centralized understanding of business trust. And the OneTrust ESG & Sustainability Cloud provides organizations the ability to define core ESG and sustainability metrics, track progress towards those goals, and foster trust with key stakeholders through enhanced transparency.
Watch the webinar "Automating Reporting Disclosures for Your ESG Program" to learn how to streamline your ESG program, simplify disclosures and auto-populate reports.
Tags: