Register for OneTrust The Future of EU Cookie Compliance Webinar
Reminder to register for our webinar tomorrow to learn more about the future of EU Cookie Compliance and how the ePrivacy Regulation will impact your organization.
With the release of the new ePrivacy Regulation, we invite you to join privacy experts from Hogan Lovells, BlackRock, and OneTrust for additional insights.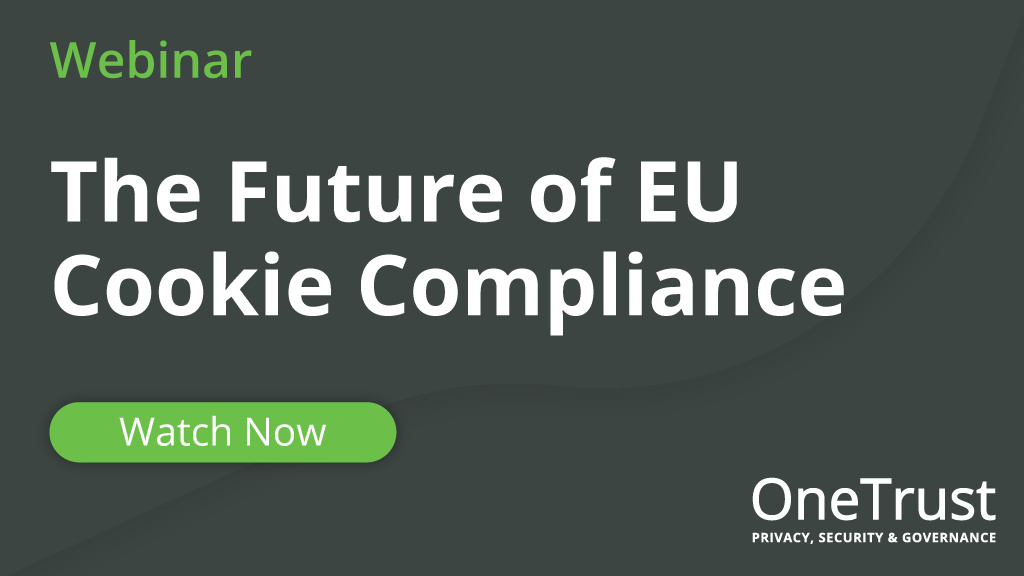 Topic
The Future of EU Cookie Compliance: GDPR and the ePrivacy Directive Revision
Date
Thursday, January 19, 2017
Time
11:00am-12:00pm ET
Speakers
Language
English
Click here to register –– we look forward to your participation.