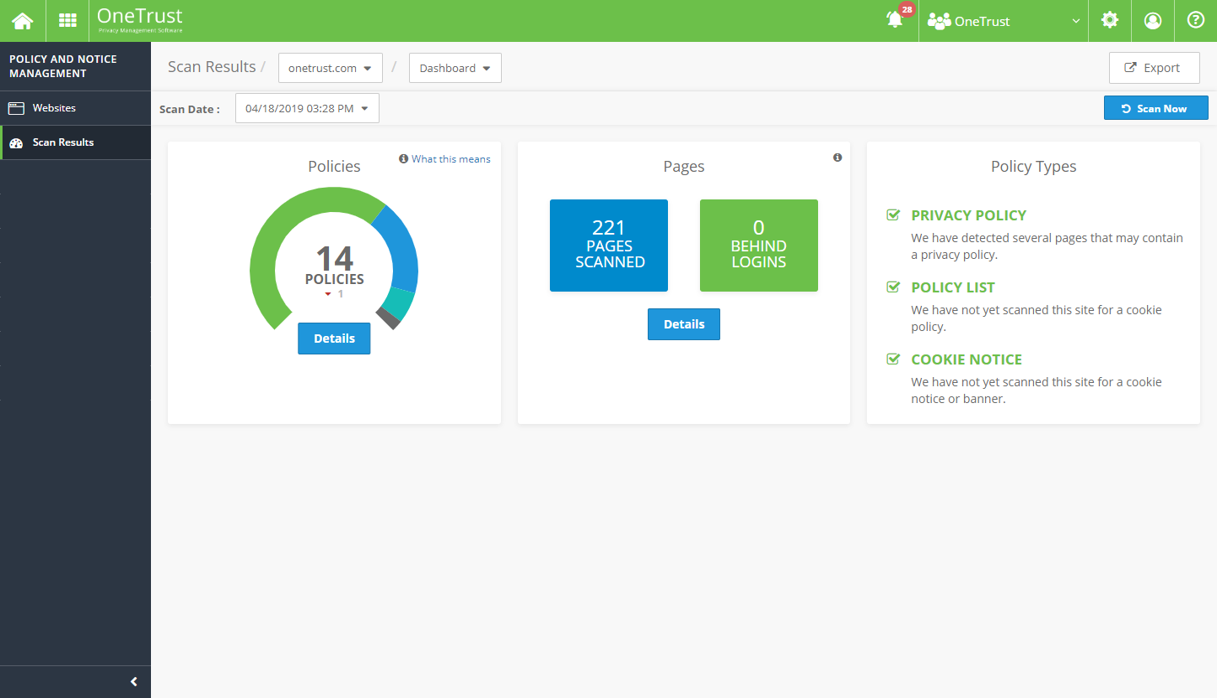 Policy & Notice Requirement Under the CCPA
Many organizations have been busy preparing for the CCPA, specifically building out compliant consumer rights management processes and procedures. But there are other requirements that must be met in order to maintain CCPA compliance, like the obligation to review and update privacy policies at least once every 12 months. In this webinar our CCPA experts will help you understand the details of this requirements under the CCPA and how you can easily manage, update and track notices and policies across all of your web and mobile properties making it easy to comply with the CCPA.
April 9, 2020 10:00 am PT | 1:00 pm ET
Privacy Notice
You can learn more about how we handle your personal data and your rights by reviewing our privacy notice.