August 22, 2022
Compliance Games: 10 Activities to Generate Meaningful Employee Engagement
Refresh your Compliance Week program and inspire ethical behavior change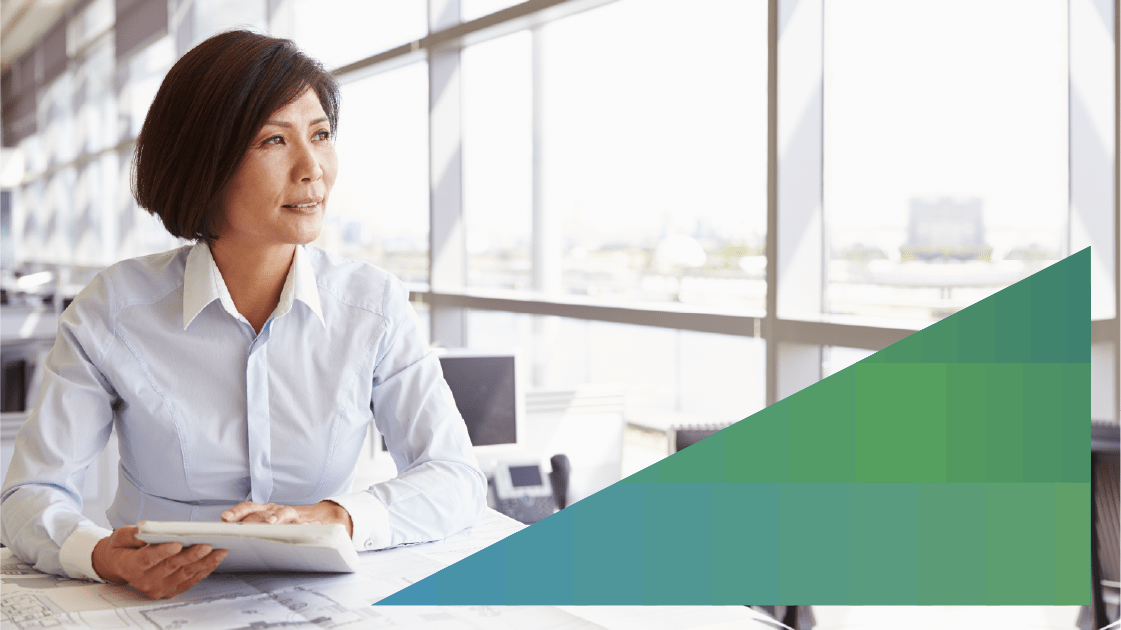 The idea of gamifying your compliance training isn't new – but it's stuck around because it works. Not only is an interactive, gamified training more fun than traditional compliance activities like training videos or policy attestations, it also engages employees more deeply with your compliance principles, activating their memory centers so they will retain the information for longer.
Many compliance teams host an annual "Compliance Week" to refresh employee awareness, re-engage employees with policies, and get them thinking about ethics in new ways. The list of games below features some unique ideas to gamify your trainings – but you can also use these activities as campaign ideas to boost engagement with your compliance program throughout the year.
To combat pushback, effective compliance training needs to be fun, engaging, and informative. Compliance games offer the opportunity to drive interest in (and enhance the perception of) compliance and ethics training. It should also be recognized that while games can have a key role in compliance and ethics learning, if they aren't introduced thoughtfully, employees may feel the initiative is forced or cheesy.
Be sure to design a program that matches your culture, goals, and employee expectations before diving in.
Ethics Game #1: Photo, Video, or Poster Compliance Capture 
Photo, video, or poster compliance capture games are some of the most successful compliance-related games our customers have tried.
The format is simple: for remote workers, request a photo or video of a compliance violation with an explanation related to the issue. For a team-oriented version within the office, encourage poster submissions. These posters can be tied to a campaign or a particular issue, and require some creative thinking on employees' part.
The game is open to everyone. In the case of photos, the resulting "photo wall" becomes a powerful and continuing image. You could also create an internal online video wall to convey the same message, and display posters publicly.
The game creates genuine company-wide interest in both the manager and employee populations, and identifies a number of compliance and ethics issues and opportunities for the compliance team to discuss further.
Ethics Game #2: The "Set-Up" Game 
This compliance activity can also be called "Spot the Issue," "Golden Ticket," or just a good ol' fashioned Scavenger Hunt.
Regardless of what you call it, here's how to play:
Stage a desk or multiple desks, workshops, offices, warehouses or production locations with a range of potential compliance and ethics issues. You can see an example of a set-up in the image to the right, which was originally shared by the team over at Broadcat. (Broadcat also has a great post that explains this game in more detail, which you can find here.)
Once your setup is complete, task employees with locating the breaches, either as individuals or teams.
Playing this ethics game across locations leads to more discussion as employees seek out answers to each question. To disrupt and distract as the game progresses, introduce a competitive factor, such as a tiebreaker phase.
Another variation on this game draws upon the popularity of escape rooms. Set up a physical (or virtual) room with potential breaches for employees to spot and solve.
The "Golden Ticket" concept is another variant, in which fake confidential documents are left around workspaces and their loss must be reported through the company's recognized intake channels.
Compliance activities like this one help break down reluctance to report or engage with the employee helpline. If you're looking for more ways to build a speak-up culture in your organization, check out our free eBook, How to Build a Speak-Up Culture.
Ethics Game #3: Compliance Trivia 
Compliance trivia is surprisingly easy to prepare. The concept is simple: a Trivial Pursuit-style game where all the questions are related to compliance.
Increase engagement by introducing a free-form tiebreaker covering questions like, "What do you think the issue is?", and "What would you have done?"
To level up the game, sprinkle some other fun workplace trivia into the mix. This could include questions about co-workers, or the history of the company.
Ethics Game #4: The "Real or Reel" Game 
Here's how the Real or Reel game works: Compile a list of real-life and "as seen on TV" compliance and ethics scenarios and see if respondents can spot the difference.
To get started, research the biggest compliance violations and scandals you can find (we outlined some particularly juicy GT&E disasters here). Then, think of some outrageous violations you've seen on TV (police and hospital procedurals are great for this, but you can probably spot some in fun shows like the The Office or Parks & Recreation).
To play, read off a scenario to two or more teams.
Did it really happen, or was it made up for film or television?
Give points to teams who can correctly identify if it is "Real or Reel." Provide bonus points if teams can identify the specific violation.
Use this in combination with other compliance activities, like Compliance Trivia, The "Set-Up" Game, or alongside case study stories and examples.
Ethics Game #5: New Ideas Competition 
Ethics and compliance is constantly changing based on new cultural and regulatory issues in the workplace.
Build engagement by featuring exactly what you want: an ethics and compliance-specific game encouraging new ideas and/or building on existing concepts.
Organize the competition into two groups: one for managers and one for employees. This will engage the two populations separately and allow both to speak and present ideas freely. Invite entries from individuals or teams, again, to encourage teamwork where possible. Internally promote the competition and advertise prizes, present opportunities for judging, and give out recognition awards to top ideas.
You may be surprised at the level of engagement and the game's ability to create genuine company-wide interest for both managers and employees. This compliance activity also serves to identify compliance and ethics issues that are important to employees, and provide opportunities to be considered as program additions.
Ethics Game #6: Team Competitions 
Another approach is inter-team, division-specific, or department-wide competitions. The competition can be based on the games above, compliance and ethics-based slogans, characters, taglines, or issues to highlight. Turn it into a competition by offering prizes and getting employees to vote for the winners.
Again, just displaying entries publicly creates a powerful message that comes from a different angle.
Rather than coming from the company, these compliance and ethics topics come from engaged employees, and that's an important difference.
Ethics Game #7: Case Study Series 
Your company may have compliance case studies that are successful at a practical level but aren't grippingly engaging. Try re-working case studies by releasing them piece by piece as episodes in a series, upping the sense of urgency, and bringing in a fuller range of compliance and ethics issues – including the whistleblower's dilemma and other current topics of interest.
Related: see how our employee helpline can increase employee reporting so you can proactively respond to issues.
As an ongoing compliance campaign idea, you could also use case examples from other companies where compliance and ethics issues have occurred. This angle of "what not to do" shows employees what can happen when ethics and compliance doesn't come first. Include a "what would you have done" element to increase engagement.
Case study stories not only engage employees, but by serializing them, you can maintain that engagement over time. You may even find that your employees are clamoring for further stages and developments in the case study storyline.
Ethics Game #8: Debatable Dilemmas (including ethics, bribery, and corruption) 
Create short, easy-to-read, and debatable dilemmas that showcase some of the most exciting compliance issues including ethics, bribery, and corruption.
Some dilemmas should focus on "pure" compliance and ethics issues, while others should link to everyday dilemmas to expose more complex issues like "ethical fade" and "bounded ethicality".
The goal of this exercise is to encourage dialogue around compliance-related issues.
Creating a dialogue around the dilemma opens up multiple responses from employees and gives them a memory to reference later.
Ethics Game #9: The Compliance and Ethics "Shield" 
Work with your employers to help define your company's compliance and ethics "shield."
This could be in the form of a simple chart-based analysis of the activities, initiatives, etc. that "shielded" your company from trouble and stood in the way of compliance and ethics-related reputational damage.
Ethics Game #10: Ethics & Compliance Heroes 
Honor the "heroes" within your company, creating positive recognition for those who exemplify company values. The heroes could be people who won any of the above games, or they could be someone within your organization who exemplified ethical behavior or exceptional work in the area of compliance. Obviously, you can't out anonymous whistleblowers, but you can reward openness.
This award nomination opportunity facilitates a range of ethics and compliance communications as the competition progresses. Keep compliance at the top of employee minds and incentivize employees to act ethically.  This award can be granted quarterly, bi-annually or annually, or as part of your Ethics and Compliance Week closing ceremony.
Create Ethics and Compliance Excitement in Your Company
While there are many ways to make doing the right thing more appealing, you should consider the best approach for your company, employees, resources, and goals. Timing is also important, especially if you'll soon be rolling out a compliance campaign like a new policy, launching a code of conduct, or re-branding your helpline.
Early planning is essential. Introducing a new activity successfully may require agreement from stakeholders, which can impact timelines. This is particularly true if there's a potential conflict with other initiatives and obligations.
Whichever methods you choose, carefully plan the entire project, including internal marketing, prizes, research, physical logistics, and digital demands to make the strategy a success at your organization.
These games can help enhance employee understanding of your code of conduct and compliance policies. To learn more about effective policy campaigns, download the free eBook The Secret to Effective Policy Management.