October 29, 2021
Danish Business Authority (DBA) Initiates Cookie-Focused Website Inspections
Denmark: DBA is Examining Websites for Errors in Their Cookie Consent Solutions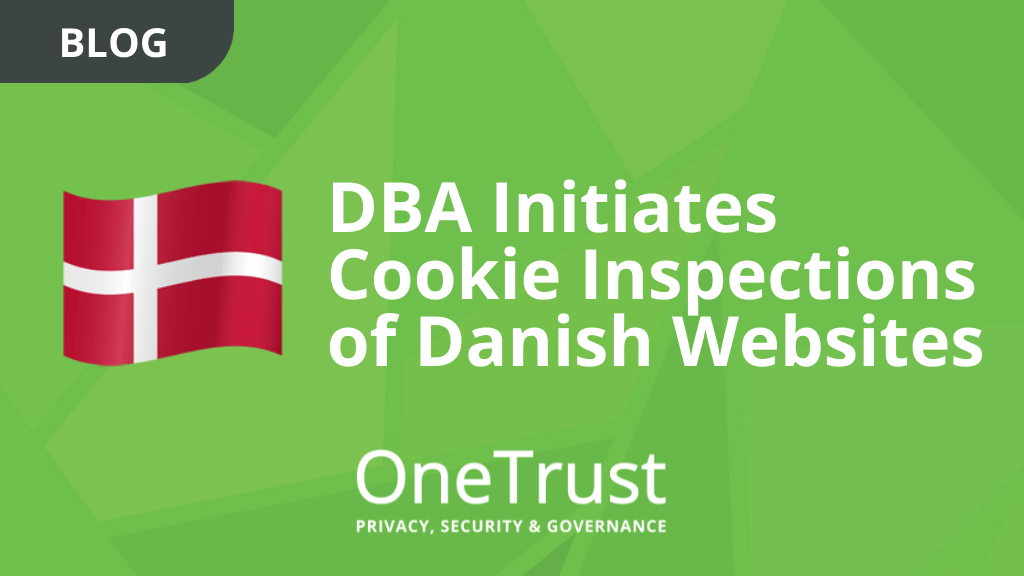 The Danish Business Authority ('DBA') announced, on October 12, 2021, that it will initiate a number of cookie inspections of Danish websites, particularly where the data collection of websites that due to their risk profile, entail an especially high risk of harm to citizens.   
What does the DBA cookie inspection mean?
The 100 most visited websites in Denmark, as well as websites in the healthcare industry, and mandatory self-service solutions in the public sector will undergo a mandatory inspection of their cookies conducted by the DBA. These subject-based inspections in the cookie area will take place before the end of 2021. Take action – get started with our Cookie Consent solution today! 
Cookies can be used to track website users as they engage with various websites and applications. Therefore, the primary purpose of the cookie inspections is for the Danish Business Authority to have the opportunity to prevent and guide frequently seen errors in cookie solutions, particularly for websites where the effect for users is greatest.  
Who will this inspection affect?
Before the end of 2021, the inspections will primarily focus on: 
The 100 most visited Danish websites 

 

Websites in the field of health

 

State and regional websites, including public mandatory self-service solutions

 
The Danish Business Authority can continue to conduct investigations that go beyond the above selected topics, to a limited extent. For example, on the basis of press coverage or inquiries from citizens who specifically draw attention to websites with shortcomings in cookie solutions.  
What should you do with this information? 
Prepare for the DBA's cookie inspections with our Cookie Consent solution. Cookie Consent operationalizes cookie compliance and provides support to implement cookie banners that are compliant with the GDPR, LGPD, CCPA, IAB TCF 2.0 framework, and hundreds of others, and supports the DBA's initiative. Furthermore, Cookie Consent OneTrust Cookie Consent enables businesses to build intelligent, data-driven websites that respect users' privacy, driving trust and brand loyalty.  
Be confident in your website's compliance. Request a demo to experience our powerful and flexible Cookie Consent solution. Avoid the risk – get compliant today! 
You can read the press release, only available in Danish, here. 
Further Resources for Cookie Consent:
Follow OneTrust on LinkedIn, Twitter, or YouTube for the latest on consent and preference management. 
Tags: