At PrivacyTech 2019 in London OneTrust highlighted exceptional privacy programs for the innovative work they are doing to implement privacy technology throughout their organizations.
These companies were selected by a panel of OneTrust leadership, sales, support and implementation consultants. The panel looked for company's using OneTrust to solve new and unique challenges to manage and scale a global privacy program.
Vendor Risk Management Customer Experience Award- Michael Büchler at Ramirent
As an early adopter of Vendor Risk Management and a big champion of the solution, Michael Büchler and the Ramirent team use VRM to bring together both their privacy and security teams to manage their vendors and third-part risk.
Michael has been instrumental in providing feedback for OneTrust internally and sharing his experience with others interested in purchasing the product. Thanks Michael!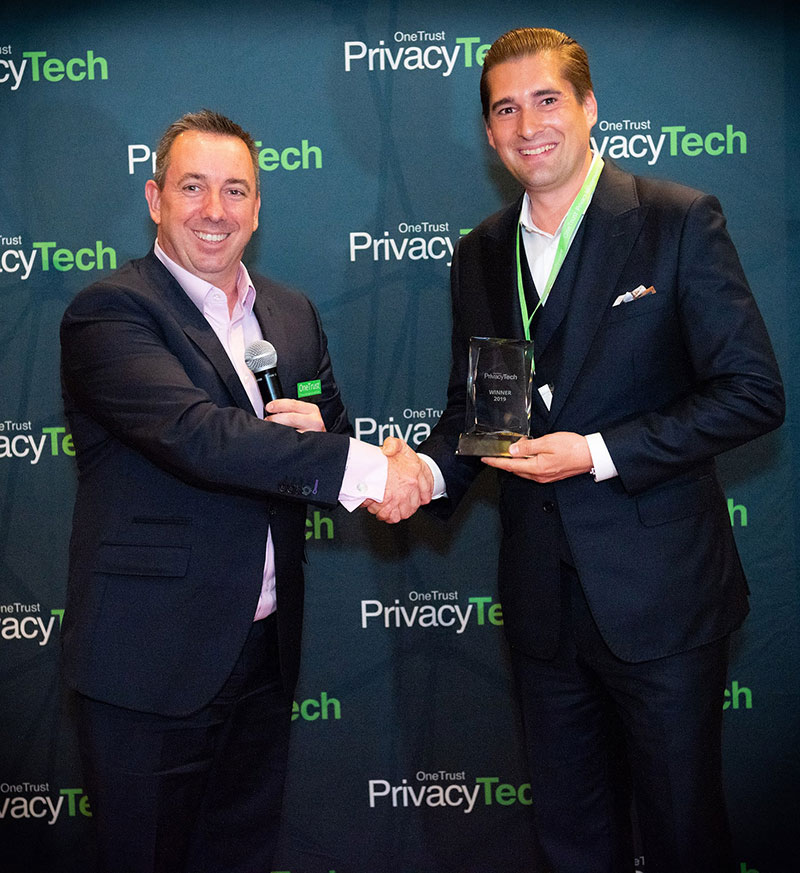 Privacy Champion Award- Saber Ayari at Société Générale
This individual award highlighted how one person can make an impact across a privacy business. Saber is not only a champion for privacy within Société Générale, but he is also a champion for us at OneTrust, giving us feedback on the product and supporting us as we grow to become better every day.
As a true champion of OneTrust, he is pushing the technology internally and his efforts have paid off with his team successfully implementing Assessment Automation and Data Mapping. He also serves as a reference to prospects and customers evaluating the technology, which is a huge help as we continue to scale and grow. Thank you Saber!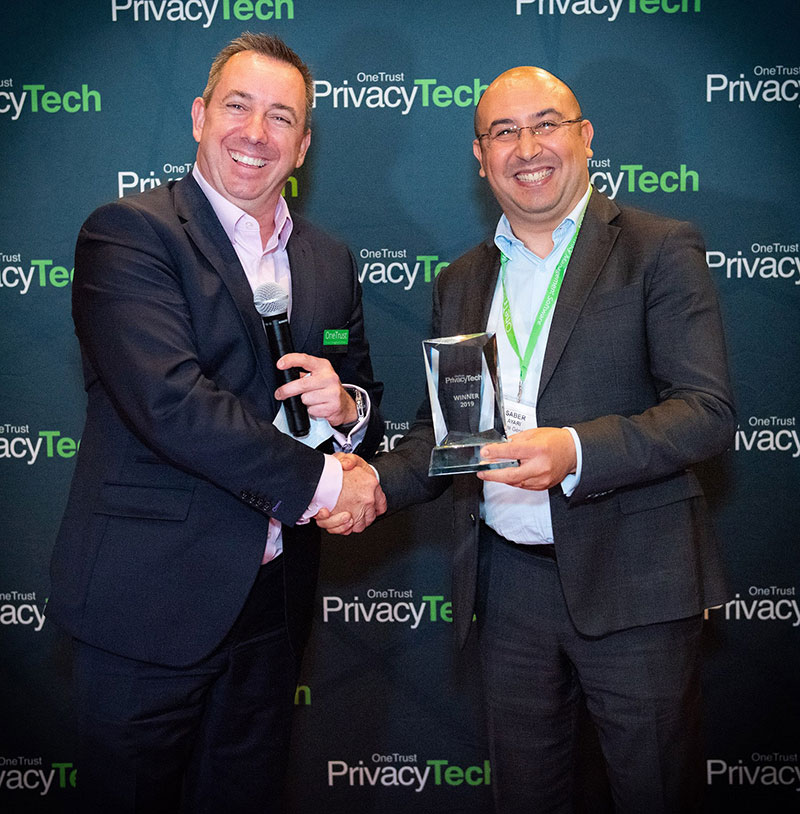 Best Privacy Program- Vodafone
Vodafone has gone above and beyond in their privacy program, implementing OneTrust in every country where they do business. The team has successfully implemented Assessment Automation, Data Mapping, Cookies, DSAR and are adding on VRM this year. They are integrating OneTrust with their internal asset register to make OneTrust more available to other business teams outside of privacy and are always happy to be a reference when we need them.
We are not alone in recognizing the work they have done in the industry; Vodafone's Global Privacy Officer was awarded the ICO's DPO of the Year just a few weeks ago. Congrats to the Vodafone team, thank you for always championing privacy and partnering with us!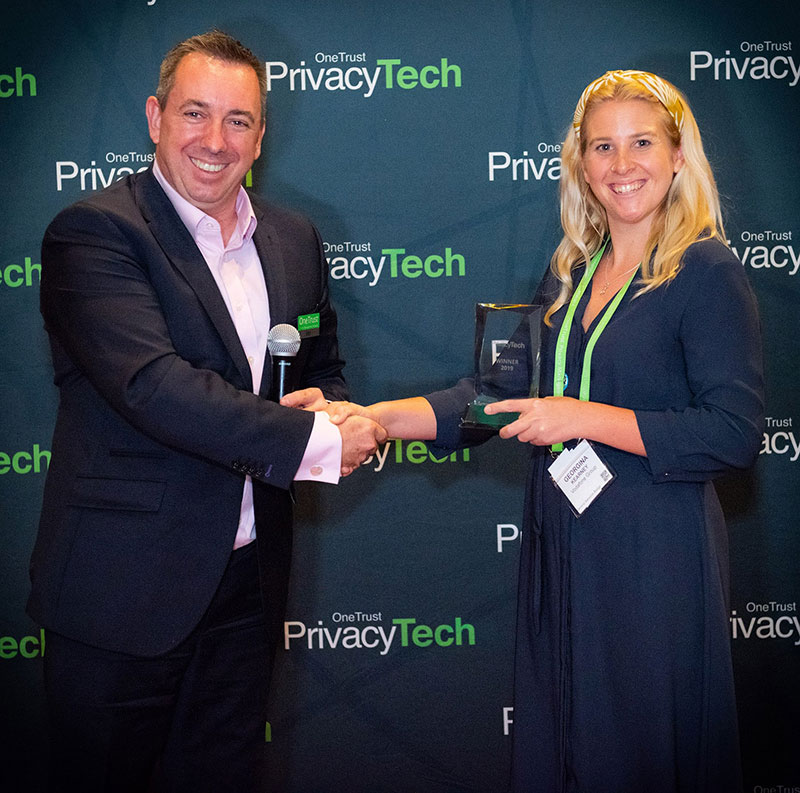 Check out our winners from PrivacyTech 2019 Americas.
Thank you to all of our OneTrust Champions that received awards! You are instrumental in allowing us to do the work we do, and we look forward to continuing to work alongside you as you champion privacy in your companies and industries across the globe.