Fast Facts
---
Customer Name
home24
Size
Enterprise
Industry
Retail, Online & E-Commerce
Region
Key Regulations
Products
Scope 1 and 2 Accounting
Scope 3 Accounting
Reductions and Offset Marketplace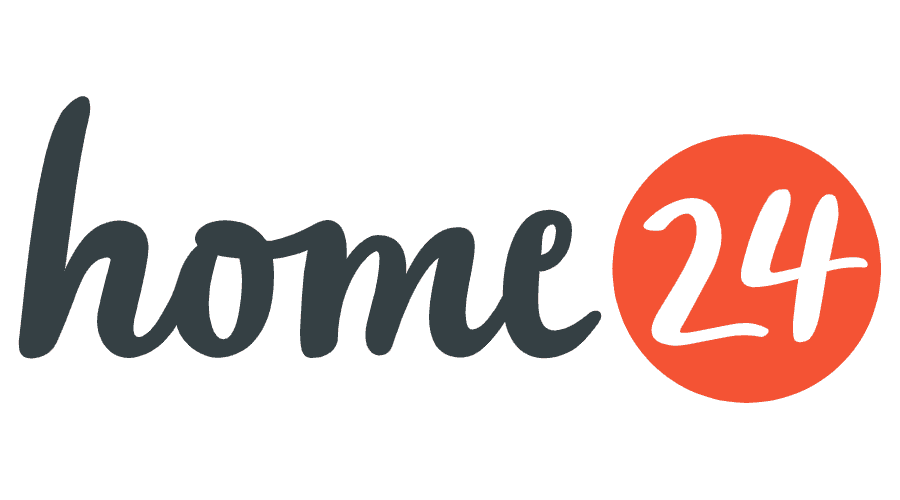 How home24 is delivering climate-neutral online furniture
---
Founded in 2009, home24 is a leading e-commerce platform for consumers in continental Europe and Brazil. Its mission is to provide beautiful home goods suited to local tastes and interests in all markets, including made-to-order furniture intended for specific locations. Aiming to make online shopping for home and living goods easier and more accessible, the company delivers a unique, personalized shopping experience via scalable technology. With more than 1,000 employees across eight locations in Europe and Brazil, home24 is one of the largest online furniture companies in Europe.
Business goal
Sustainability was already a major focus for home24. In Europe, the company operates regional logistics and outlets in Europe where returns are collected and marketed as returned goods. As a result, these items do not have to travel long distances, thus avoiding carbon emissions. A large part of the product line is also made-to-order, avoiding the need for distributed storage and retail stores. Products are only stored if they sell frequently, which reduces overproduction and minimizes energy needs in storage facilities – problems that are common in traditional retail furniture stores. Many of home24's furniture products are also sustainably produced, ensuring that customers have a wide variety of environmentally friendly options.
For the next step in its sustainability journey, home24 wanted to deliver a true carbon-neutral online furniture shopping experience for its customers, spanning all operations worldwide. The company partnered with OneTrust to quantify its carbon footprint, identify opportunities for reduction, and offset any remaining emissions.
Key results
Calculated carbon footprint of 24,657.5 t CO2e for 2020.
Achieved carbon neutrality for 2020 by offsetting 24,872 t CO2e through six certified climate action projects (analysis period 2019 onwards)
Our direct delivery business model is designed to bring beautiful furnishings to our customers, sustainably. We are taking this one step further by measuring our carbon footprint and offsetting our emissions, so our planet can continue to be a diverse home for many generations to come. OneTrust has been a great partner in helping us understand the carbon drivers for logistics and distribution – which are critical to our business.

Marc Appelhoff

home24 CEO
Solution approach
Phase 1: Analyzing home24's carbon footprint
Leveraging the carbon accounting capabilities in the OneTrust ESG & Sustainability Cloud, OneTrust calculated home24's direct and energy-related emissions (scope 1 and 2), as well as emissions generated in the value chain by service providers (logistics, transport, etc.) and purchased products and services (scope 3). Emissions generated by employees and clients interacting with home24's digital channels (scope 3) were also included. All calculations take company activities in Europe into account, as well as all activities that occur between the collection of products from suppliers and delivery to the customer. As a result, home24's gross carbon footprint for 2020 was 28,791.1 t CO2e. However, since home24 works with a transport service provider who offsets emissions resulting from transport orders, 4,144 t CO2e can be deducted, leaving a net carbon footprint of 24,657.5 CO2e for 2020.
The largest share of the footprint was caused by transport, followed by external services and IT infrastructure used by the company. Carbon emissions from buildings account for the third-largest share of the footprint. The calculation will also be reviewed and certified by TÜV Rheinland.
In total, home24's carbon footprint for 2020 was:
24,657.5 t CO2e total emissions
14,551 t C02e in transportation and transport packing
4,958 t C02e in external service providers and servers
4,142 t C02e in building emissions, including power, heating, waste, and water
Phase 2: home24 reduces and avoids greenhouse gas emissions
From the beginning, home24 has been committed to sustainable operations. In addition to sourcing environmentally friendly products and optimizing logistics and transport, the majority of home24's facilities currently use renewable energy, which the company plans to expand in the future. In home24 offices, the company practices waste separation, using water dispensers instead of plastic bottles, and provides plant-based food options for employees. Now that home24 has decarbonized the entire online shopping experience for its customers, it plans to focus on long-term reduction strategies for its products, packaging, and logistics.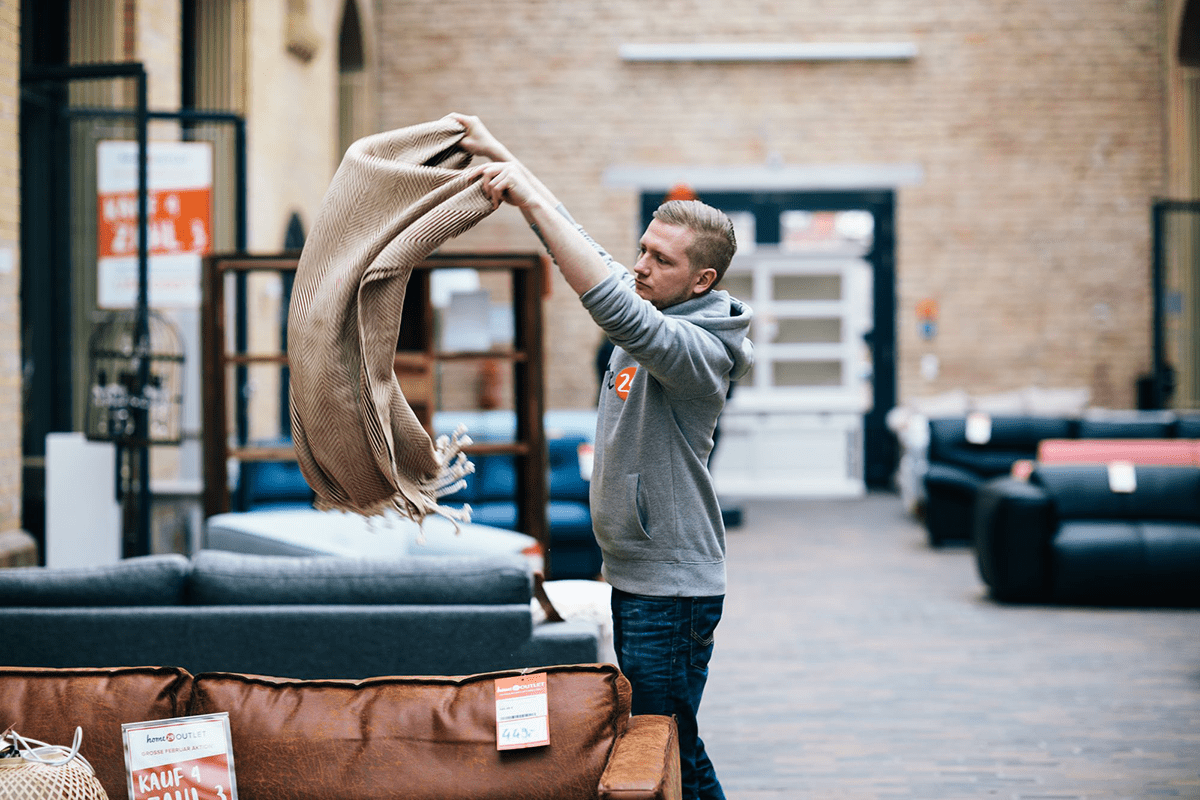 Phase 3: home24 offsets remaining emissions
While reduction and avoidance are key first steps in the journey to carbon neutrality, some emissions cannot be fully avoided. Therefore, home24 decided to offset its 2020 carbon footprint by supporting six certified, high-impact climate action projects. These projects reflect home24s values that the term "home" stands for our planet as a whole, biodiverse habitats, and a beautiful and cozy home.
(India – Mokla) A wind energy project to replace fossil fuel plants with clean energy and provide local skills development
(India) A wind energy project to replace fossil fuel plants with clean energy and create new jobs
(Turkey) A wind energy project to replace fossil fuel plants with clean energy and create new jobs
(Rwanda) A clean water project to improve access to clean water, reduce reliance on firewood, curb the spread of disease, and improve community health and well-being
(Zimbabwe) A clean water project to provide safe, clean water to local households and communities and reduce reliance on firewood
(Indonesia) A REDD+ rainforest protection project to protect carbon-rich peat swamp forests with high biodiversity in Borneo from being converted to palm oil plantations.
Value realized
By partnering with OneTrust, home24:
Gained an accurate picture of carbon footprint and emission reduction opportunities
Offset 24,872 t CO2e – more than 100% of total emissions during the analysis period – by supporting six certified climate action projects that had the following outcomes:

With a total installed capacity of 49.5 MW in wind energy, prevented the release of up to 73,000 t of CO2e annually in India, trained staff, and created new jobs

With a total installed capacity of 172 MW in wind energy, expanded the transition to clean energy in Turkey and created 44 new jobs

Improved access to clean water and reduced reliance on firewood in Rwanda and Zimbabwe.

Protected 64,500 hectares of carbon-rich peat swamp forests and biodiverse habitats in Borneo, prevented the release of 3.5 million metric tons of CO2e into the atmosphere annually, and trained communities in sustainable agriculture, biodiversity, and wildlife habitat
Looking ahead
home24 and companies like it understand that climate leadership is an essential part of building trust. It takes commitment, collaboration, consistency, and transparency, but it's worth it. Those that do reap the business benefits that come with being more attractive to stakeholders. home24 successfully achieved its goal of delivering a carbon-neutral online furniture shopping and delivery experience for its customers, but that's just the beginning. The company understands that carbon neutrality is an ongoing process. As such, home24 plans to continue partnering with OneTrust to further optimize and refine its long-term carbon measurement and decarbonization strategy.
The OneTrust ESG & Sustainability Cloud helps companies like home24 gain critical insights into where carbon emissions are generated throughout the value chain, making it easier to pinpoint hotspots for reduction. The ESG Cloud not only provides a GHG Protocol compliant overview of scope 1, 2, and 3 emissions, it also offers a path for clear target setting, automated reporting, and transparent benchmarking.
Part of the Trust Intelligence Platform™ from OneTrust, it unifies and delivers visibility across four trust domain areas, action based on AI and regulatory intelligence, and automation to build trust by design. Empower your organization to drive change, demonstrate impact, and put trust at the center of your operations.
Request a demo today to learn more