Fast Facts
---
Customer Name
immowelt
Size
Enterprise
Industry
Region
Key Regulations
Products
Scope 1 and 2 Accounting
Scope 3 Accounting
Reductions and Offset Marketplace

See how immowelt is building a climate-friendly future for online real estate
---
Part of the AVIV Group of digital real estate marketplaces, immowelt is one of Germany's largest online real estate companies. Its mission is to digitize and simplify all steps of the real estate process, including buying and selling, renovations, construction, and relocation. With more than 600 employees, immowelt achieves this by connecting owners, buyers, real estate professionals, and vendors through its online portals and software. With decades of experience, the company also provides guidance for navigating the real estate landscape as well as ensuring the safety and prosperity of all parties.
Business

g

oal
AVIV Group is a subsidiary of Axel Springer SE, which has established sustainability as a core corporate value. As such, immowelt is driving sustainability strategically and holistically across the company and wanted to develop an ambitious, goal-oriented climate strategy. As an initial step, immowelt partnered with OneTrust to elevate carbon transparency across its operations and identify ways to reduce and offset emissions long-term.
Calculated a total carbon footprint of 6,854 t CO2e for 2020.

Offset 811 t CO2e of its footprint through one certified climate action project

(analysis period 2020).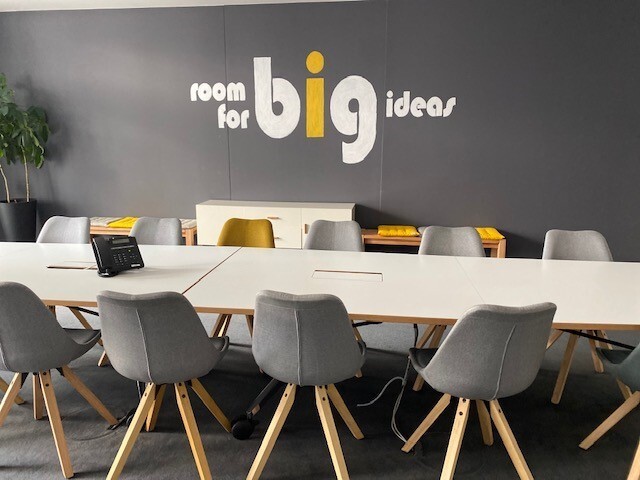 Solution

and Program Overview
Phase 1: Calculating immowelt's carbon footprint
Immowelt first needed to calculate its total carbon footprint as a measure of where their company was in order to take appropriate actions to reduce or offset emissions. It also provides a benchmark to measure against in future years to track progress. 
To calculate the carbon footprint, all relevant activities across immowelt's operations were considered. This includes not only direct and energy-related emissions (Scope 1 & 2) but also indirect emissions that occur outside the organization (Scope 3). Each type of emission was calculated in CO2 equivalents (CO2e), then added for a total carbon footprint of 6,854 t CO2e in 2020.
The results of immowelt's 2020 calculations were:
Total carbon emissions: 6,854 t CO2e
Scope 1 emissions: 137 t CO2e
Scope 2 emissions: 252 t CO2e
Scope 3 emissions: 6,465 t CO2e
Phase 2

:

S

triving

for net-zero 
immowelt knows that it still has a long way to go before its goal as a net-zero company is reached. The company has already taken some important measures, such as doubling its share of green electricity in 2020 compared to the previous year. The Axel Springer SE also launched a Sustainability Community and a company-wide network of sustainability ambassadors. Actions taken through that program aim to reduce emissions wherever they can. Various task forces are also working on tapping the company's greatest emission reduction potential in the area of digital emissions. 
Phase 3: Taking Climate Action
As not all emissions can be currently reduced, immowelt invested in a certified renewable energy project in India to offset their carbon footprint. The company offset 811 t CO2e for 2020 through this support. This wind energy project in the west of the Indian state of Gujarat prevents the emission of around 814,000 tons of CO2 annually. The wind farm has 120 wind turbines with a capacity of 252 MW, generating over 850,000 MWh of clean energy per year. 
Value Realized
The OneTrust ESG & Sustainability cloud helped immowelt to achieve the following results: 
Determined its carbon footprint totaling 6,854 t CO2e

 

Helped plan and guide reduction programs

 

Offset 811 t CO2e in 2020 by supporting the wind energy project in Gujarat, India

 
Looking

a

head

: how

OneTrust

can help
immowelt will continue to strive for net-zero emissions over the coming years as it ramps up climate-friendly initiatives and continues to support renewable energy projects to offset what they cannot reduce. Overall, the company's commitment to sustainability will help it to realize its goal and do its part for the earth. 
The OneTrust ESG & Sustainability Cloud helps companies like immowelt gain critical insights into where carbon emissions are generated throughout the value chain, making it easier to pinpoint hotspots for reduction. The ESG Cloud not only provides a GHG Protocol compliant overview of scope 1, 2, and 3 emissions, it also offers a path for clear target setting, automated reporting, and transparent benchmarking.   
Part of the Trust Intelligence Platform™ from OneTrust, it unifies and delivers visibility across four trust domain areas, action based on AI and regulatory intelligence, and automation to build trust by design. Empower your organization to drive change, demonstrate impact, and put trust at the center of your operations.  
 Request a demo today to learn more.