Fast Facts
---
Customer Name
LEEF
Size
SME
Industry
Manufacturing & Industrial
Region
Key Regulations
Products
Scope 1 and 2 Accounting
Scope 3 Accounting
Reductions and Offset Marketplace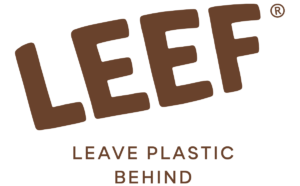 How LEEF achieved carbon neutrality
---
LEEF offers a sustainable alternative to the increasing consumption of disposable plastic products with 100% natural, untreated, and compostable tableware and packaging made from palm leaf. Unlike other plastic alternatives, the production of palm leaf products does not require large amounts of energy and resources. The material is taken from nature, transformed into the actual products and is compostable after use – in line with the cradle-to-cradle principle.  
Protecting the environment is very important to LEEF and an integral part of its business and the company now offers the broadest palm leaf product portfolio in Europe.  
Business goal
Due to the growing awareness of consumer society and the trend towards more sustainability, the demand for compostable alternatives to plastic tableware is increasing. This is where LEEF comes in to offer their customers the opportunity to make the world better bit by bit, plate by plate.  
The LEEF team is united by their common motivation to make society more sustainable and to make the world a better place for future generations. For LEEF, it was a logical step to create transparency for its own carbon footprint and to reduce it in the long term.  
Key results
Calculated total carbon emissions of 206 t CO2e for 2019

 

Offset all carbon emissions through three certified climate actions projects 

 
We can't change society, but we can change the products it uses.

Claudio Vietta

LEEF Founder & CEO
Solution approach
Phase 1: Measuring LEEF's carbon footprint
LEEF delivers its sustainable palm leaf plates to retail customers, business customers and wholesalers. These and other business activities naturally generate emissions, which we looked at more closely for the calculation of the footprint. The carbon footprint includes direct and energy-related emissions (Scope 1 and 2) as well as indirect emissions (Scope 3) caused by service providers and purchased products and services. The production of LEEF's plates also falls under Scope 3, as they are produced in India by another partner company. Adding up all emissions from transport, production, packaging, own buildings, external services and IT, as well as employee commuting and business travel, results in a carbon footprint of 206 t CO2e for 2019.
For calculating LEEF's carbon footprint, OneTrust not only looked at the emissions of the business activities in the office in Germany, but also at the production of LEEF's plates in India. Together with the LEEF team, we created an overview of every step of the production: the preparation of the palm leaf, the intermediate transport to the first production site, the first processing, the second intermediate transport, and the final processing at the second production site. For all mechanical steps, the energy consumption from the production sites was calculated. Some process steps of the production at LEEF already cause no emissions, for example the drying of the palm leaf by the sun.
In 2019, LEEF's total carbon footprint was 206 t CO2e:
111 t CO2e logistics & packaging 
46 t CO2e production 
26 t CO2e business travel & commute
Phase 2: Reducing emissions
LEEF is already actively working to avoid or reduce CO2 emissions where possible. LEEF wants to use as little plastic as possible for the packaging of its products which is why the company already uses PLA and cardboard almost exclusively. All LEEF employees receive a ticket for public transport to make commuting to work as climate friendly as possible. For business trips, the company tries to travel by train wherever possible and avoid flights. 
LEEF is also actively involved in protecting the rainforest – every  palm leaf plate sold protects 1m² of endangered rainforest. To further reduce its carbon footprint, LEEF switched to green electricity for its offices and servers.
Phase 3: Offsetting emissions
To offset its carbon footprint, LEEF has chosen to support certified climate action projects in India, Indonesia, and the Netherlands.  These include: 
(Indonesia), A REDD+ project that protects carbon-rich peat swamp forests with high biodiversity from conversion into palm oil plantations

 

(Netherlands) A project to create sustainable economic opportunities in agriculture by expanding the scope of farmers' work from cultivation and farming to energy production

 

(India) A project to promote additional renewable energy into electricity grids across India 
All projects are certified to the highest standards, including the Gold Standard and the Verified Carbon Standard (VCS). 
Value realized
With the OneTrust ESG and Sustainability Cloud, LEEF achieved the following results:  
Became a carbon neutral company for the period analyzed (2019)

 

Production of LEEF plates was  carbon neutral

 

Offset over 206 t CO2e through certified climate action projects with the following outcomes:

 

Protected 64,500 hectares of peat swamp forests in Indonesia and trained local communities in sustainable agriculture

 

Created sustainable new economic opportunities for farmers in Netherlands

 

Provided clean, affordable energy and skills development to households, schools, and small businesses in India

 
Looking ahead
LEEF and companies like it understand that climate leadership is an essential part of building trust. It takes commitment, collaboration, consistency, and transparency, but it's worth it. Those that do reap the business benefits that come with being more attractive to stakeholders. LEEF partnered with OneTrust to analyze its carbon emissions and to get started on its path to become carbon neutral by compensating its carbon footprint from 2019.    
The OneTrust ESG & Sustainability Cloud helps companies like LEEF gain critical insights into where carbon emissions are generated throughout the value chain, making it easier to pinpoint hotspots for reduction. The ESG Cloud not only provides a GHG Protocol compliant overview of scope 1, 2, and 3 emissions, it also offers a path for clear target setting, automated reporting, and transparent benchmarking.    
Part of the Trust Intelligence Platform™ from OneTrust, it unifies and delivers visibility across four trust domain areas, action based on AI and regulatory intelligence, and automation to build trust by design. Empower your organization to drive change, demonstrate impact, and put trust at the center of your operations.  
Request a demo today to learn more.