Fast Facts
---
Customer Name
mula
Size
SME
Industry
Retail, Online & E-Commerce
Region
Key Regulations
Products
Scope 1 and 2 Accounting
Scope 3 Accounting
Reductions and Offset Marketplace
mula. puts sustainability first for branded merchandise
---
Founded in Berlin in 2018, mula. is a B2B promotional goods company. Through its digital platform, mula. streamlines the design, purchase, storage, and delivery of high-end branded merchandise. It achieves this through automated processes and API integrations with HR and CRM tools such as BambooHR, HubSpot, or Salesforce. Customers can select and customize branded merchandise for events, employee onboarding and team building, and more. mula. provides comprehensive design, warehousing, and fulfillment services, as well as sustainable products and carbon neutral delivery.
Business goal
As a company that's on a mission to reshape an entire industry – branded merchandise – mula. defines sustainability as a key pillar of its operations. From the moment of its founding, mula. has had a hybrid work set-up to reduce employee commute emissions, runs its office on carbon-neutral green electricity, and uses recycled materials for office needs, shipping, and in its products. To take its sustainability journey to the next level, mula. partnered with OneTrust to gain visibility into its biggest emissions drivers and offset them to achieve carbon neutrality. Compared to other solutions on the market, mula. felt that OneTrust had the right capabilities to analyze all its touchpoints including office activities, production and fulfillment processes, and logistics.
Key results
Calculated a total carbon footprint of 831 t CO2e in 2020
Achieved carbon neutrality for 2020 by offsetting 928 t CO2e through three certified climate action projects
OneTrust made it easy for us to understand our climate impact across our operations. This includes analyzing CO2 emissions from our offices, products, and distribution processes. The ability to offset our CO2 emissions through certified climate action projects is a great addition to the service.

Bepo Kapitanovic

mula. Marketing Manager
Solution approach
Phase 1: Analyzing mula.'s carbon footprint
mula.'s carbon footprint includes direct and energy-related emissions (scope 1 and 2), as well as indirect emissions caused by purchased products and services and other third-party emissions (scope 3). Leveraging the carbon accounting capabilities in the OneTrust ESG & Sustainability Cloud, OneTrust calculated mula.'s carbon footprint by looking at emissions from different sources. This included buildings (heating), employees (commuting and business travel), procurement (external goods and services), and customers (website visits by prospects).
mula. also wanted to account for its supply chain footprint, so OneTrust analyzed its logistics and production emissions. Logistics emissions include product packaging and inbound/outbound transport. Production emissions arise from the production and assembly process, including purchased materials, machinery, production waste, and end-of-life treatment for sold products. These product-related emissions were divided into two main categories: fashion and non-fashion related items. Non-fashion related products include electronics, drinking containers, office items, food products, and other small items such as stickers and keychains.
The largest share of mula.'s footprint comes from the production of its sold products, with fashion merchandise accounting for the bulk of those emissions. The second largest share comes from transport, packaging, and distribution, with inbound transport making up most of those emissions. Office activities, such as heating, purchased goods and services, and employee commuting account for the third largest share.
In total, mula.'s carbon footprint for 2020 was:
831 t CO2e total emissions
580 t C02e in production and disposal of products sold
195 t C02e in inbound/outbound logistics and packaging
56 t C02e in base activities: corporate carbon footprint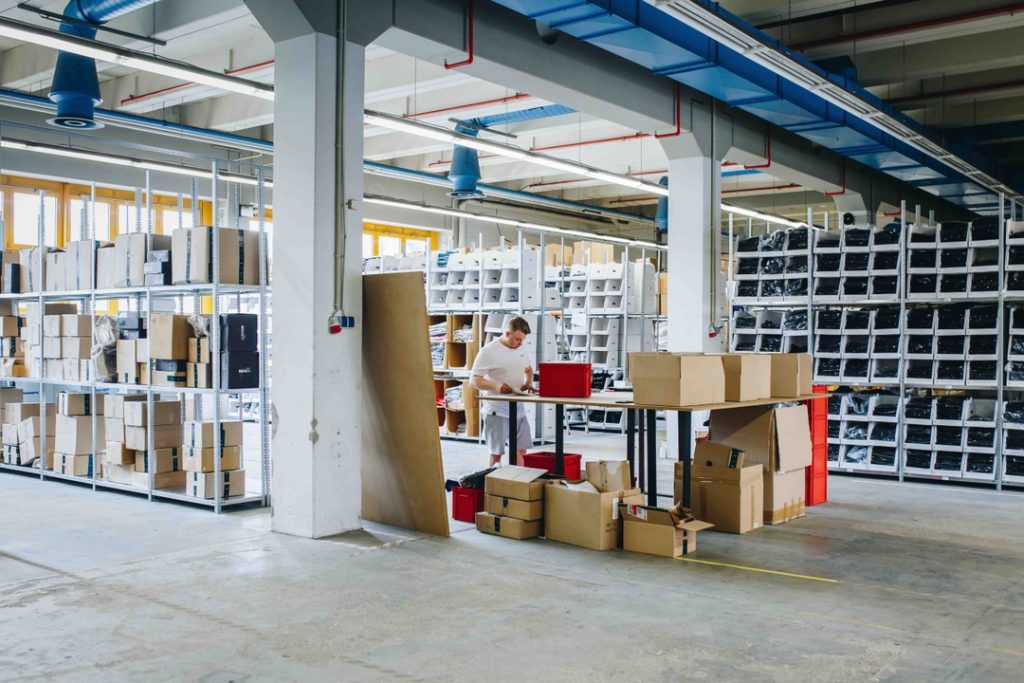 Phase 2: Reducing emissions
Before partnering with OneTrust, mula. had already put several initiatives in place to reduce carbon emissions across its operations. These include:
Office: mula.'s office is powered by green, carbon neutral energy, and the company's hybrid working model helps reduce employee commuting emissions. mula. also uses recycled paper in the office and looks for sustainable suppliers for food and beverages.
Sourcing and inbound transport: mula. focuses on using responsible suppliers who can provide natural or recycled materials and who are also nearby to reduce transport distances. The company also educates its suppliers to reduce packaging waste when sending materials by using bulk packaging and/or organic materials instead of plastic.
Outbound delivery: For outgoing deliveries, mula. uses recycled and compostable packaging, and all orders are shipped via DHL GoGreen for carbon neutral delivery.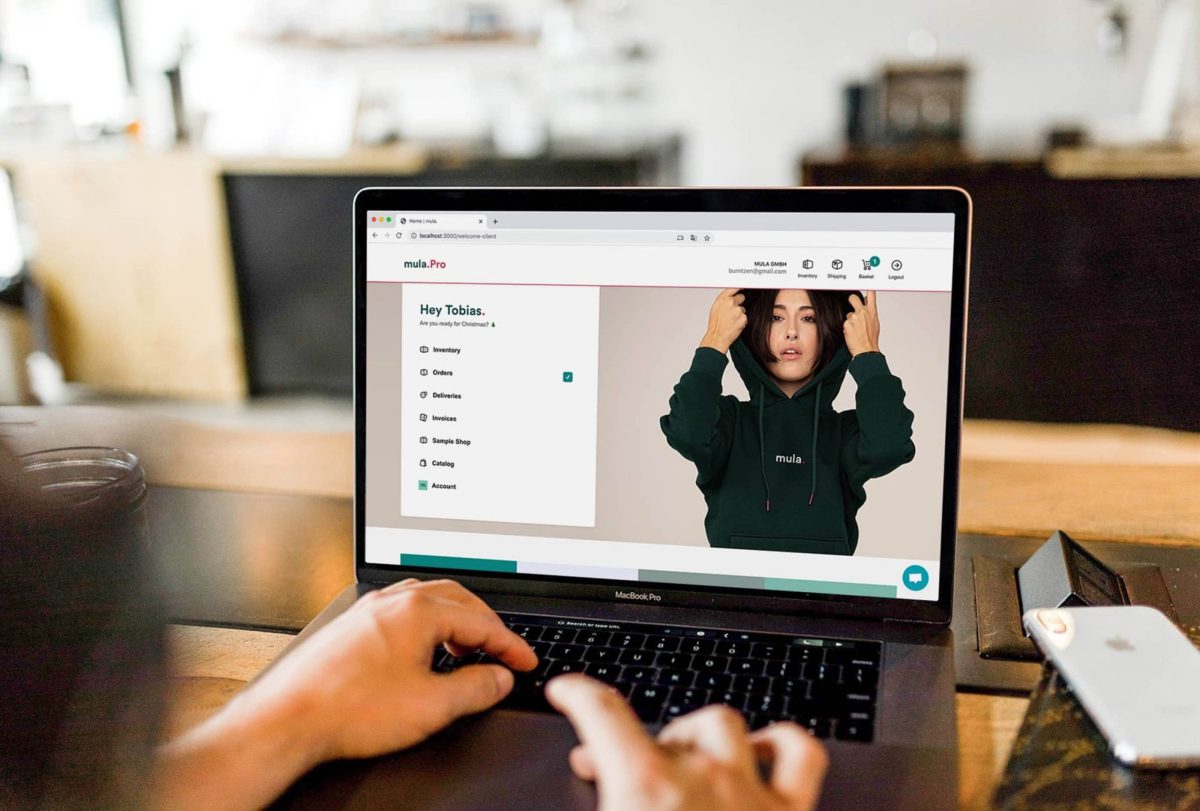 Phase 3: Offsetting emissions
While further reducing emissions is mula.'s ultimate goal, the company decided to offset unavoidable emissions from 2020 by supporting high-impact climate projects close to the factories where its products are made. After this pre-selection, mula. ran an internal survey with its team, who picked projects that include:
(Turkey) A project to install state-of-the-art wind turbines to achieve the highest possible output and reduce emissions
(The Democratic Republic of the Congo) A project to protect bonobo and forest elephant habitat in the Congo Basin while supporting local communities
(Kenya) A project to provide efficient cookstoves to rural communities
Value realized
By partnering with OneTrust, mula. achieved the following results:  
Gained an accurate picture of carbon emissions, totaling 831 t CO2e

 

Offset 928 t CO2e, becoming carbon-neutral in 2020, by supporting three certified climate action projects that had the following outcomes:

 

Created 44 jobs and supplied 395,577 MWh/year in net electricity to the Turkish electrical grid

 

Protected 300,000 hectares of bonobo and forest elephant habitat in the Congo Basin, preventing the release of 5.6 million tons of CO2e annually

 

Installed cookstoves and reduced firewood dependency by nearly half in rural communities surrounding Kenya's Kakamega rainforest

 
Looking
a
head
With sustainability as a core pillar of its business, mula. made a commitment to become carbon-neutral and achieved it. Companies who demonstrate the same willingness to act will reap the rewards that come with being more attractive to investors, customers, partners, employees, and other stakeholders. 
The OneTrust ESG & Sustainability Cloud helps companies like mula. gain critical insights into where carbon emissions are generated throughout the value chain, making it easier to pinpoint hotspots for reduction. The ESG Cloud not only provides a GHG Protocol compliant overview of scope 1, 2, and 3 emissions, it also offers a path for clear target setting, automated reporting, and transparent benchmarking.    
Part of the Trust Intelligence Platform™ from OneTrust, it unifies and delivers visibility across four trust domain areas, action based on AI and regulatory intelligence, and automation to build trust by design. Empower your organization to drive change, demonstrate impact, and put trust at the center of your operations.  
Request a demo today to learn more.