August 31, 2022
Jump start your ESG program and reporting in 5 easy steps
Get it right with this comprehensive ESG Program checklist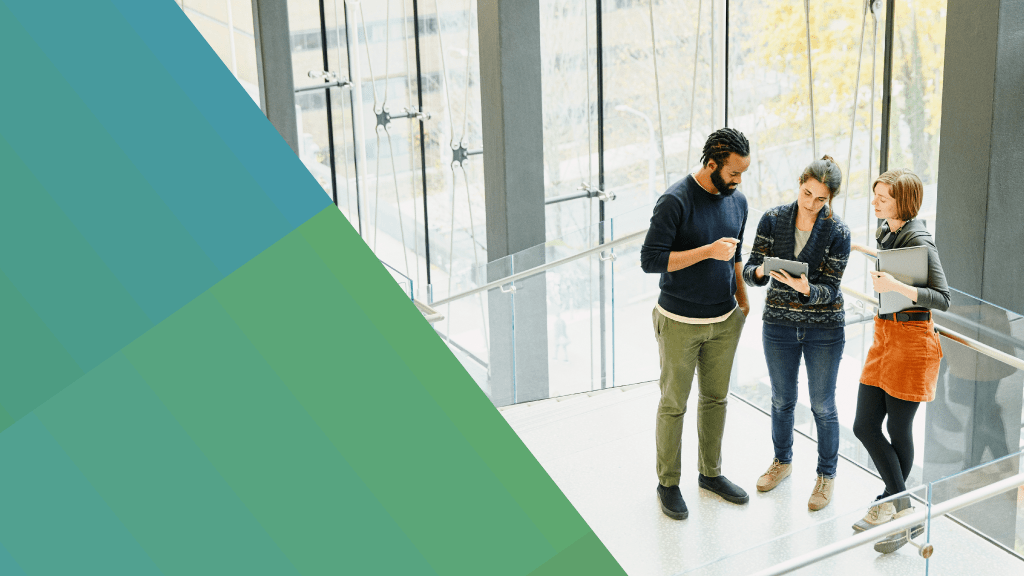 Having a strong ESG program can reduce risk and expand opportunities, directly impacting company performance and valuation. As a result, ESG reporting is no longer a "nice to have" – today, 95% of S&P 500 companies publicly report ESG information. But ESG programs can be a challenge to build and manage as they cross organizational boundaries and have multiple internal and external stakeholders. For practical guidance on how to get started with your ESG program and reporting strategy, dive into our ESG program checklist below.
Download the ESG Program Checklist for a handy reference on how to set up your ESG program and reporting for success.
1. Define
Clarify the purpose, goals, and roles for your ESG program. You can start by answering these questions:
Why: What is the purpose of your ESG program? Define clear, realistic, and relevant goals to stay on track.
Who: Who are the internal and external stakeholders? What role will they play in your ESG program?
What: What ESG information do your stakeholders need? Which ESG metrics and topics will you report on?
When: When will you share ESG information? You may want to align this with your corporate reporting schedule or external due dates for ESG reporting frameworks.
Where: Where will you share ESG information? For example, in an annual report, on our website, in a webinar or video, etc.
How: How will you run your ESG program? What will the governance structure be? How will you prepare and share your ESG reports?
2. Prepare
Program structure: Setup your ESG program and governance structure. Define key roles and responsibilities.
Stakeholders: Create your stakeholder map. Identify what ESG information each stakeholder group needs. Commonly reported ESG information areas include the overall strategy, governance, management processes, risks and opportunities, targets, and performance.
Data: Gather preliminary internal ESG data to pinpoint any gaps. Decide how you will address the gaps. For example, to estimate Scope 3 emissions, you may need to use external resources such as those provided by the GHG Protocol, US EPA, or Impact Institute.
Reporting frameworks: Determine which ESG reporting frameworks and standards you will use. There is no right or wrong answer. Consider which frameworks align best with your organization's goals and values, as well as with your stakeholders' needs. Some widely used frameworks include GRI, SASB, , TCFD, WEF, and more.
External awards: Decide if you will pursue any additional external ratings or awards for ESG principles. It may not be much of a lift to complete the application for these awards once you have prepared your ESG report.
3. Assess and Measure
Materiality assessment: Define materiality by stakeholders. Consider both sides of materiality (outside-in and inside-out) to determine material ESG metrics and topics for your organization.

Collect data: Collect data through surveys, integrations, data uploads, third party databases.
Assess ESG risks and opportunities: Analyze data to identify ESG risks and opportunities. For example, an ESG risk might be supply chain disruption due to climate change, while an opportunity might be cost reduction or a new product.
4. Act
Set improvement targets: Set realistic, measurable, actionable targets for the ESG risks and opportunities you have identified.
Make the business case: Use the insights you have gathered to make the business case. Connect a current weakness with your action plan to improve. For example, an action plan to reduce GHG emissions might be moving to renewable energy sources. This will have more impact if it is also connected to the business benefits of reduced costs and improved brand reputation.
Execute your improvement plans: Act on your improvement plans. Delegate specific tasks to owners.
Track progress over time: Evaluate your progress over time to track improvement. Benchmark your progress against others in your industry to pinpoint further areas of improvement.
5. Communicate
Report results: Be open, clear, and transparent when sharing your results to build trust with your stakeholders. Avoid vague, exaggerated claims and demonstrate your commitment to improvement, even if you miss your targets. Here are a few tips:

Be accountable: Show your commitment through concrete, measurable targets.
Walk the talk: Be honest about what actions you are taking now to meet those goals and how you plan to meet them in the future.
Know the audience: Some ESG stakeholders will require detailed technical information while others will need to understand a higher-level picture of your progress. Make sure you tailor your story and reported information for each audience.

How can OneTrust help?

Instill trust with your key stakeholders with clear target setting, automated reporting, and transparent benchmarking. The OneTrust ESG & Sustainability Cloud makes it easy to build and execute your ESG program and reporting strategy with a fully integrated, cloud-based platform. It includes:

Carbon Accounting: Calculate, understand, reduce, offset, and disclose your Scope 1 and 2 emissions.
ESG Program Management: Streamline ESG data collection and reporting with centralized management and action-oriented analysis.
Supplier Sustainability & Responsibility: Calculate and understand your Scope 3 emissions. Build a more responsible supply chain.

The ESG Cloud is part of the Trust Intelligence Platform™ from OneTrust that unifies and delivers visibility across four trust domain areas (privacy, GRC, ethics, and ESG). Empower your organization to collaborate seamlessly and unlock value by doing what's good for people and the planet.

Download the ESG Program Checklist for practical guidance on how to set up your ESG program and reporting for success.

You can also request a demo of the OneTrust ESG and Sustainability Cloud
Tags: