Knowing Your Data: The First Step Towards Data Intelligence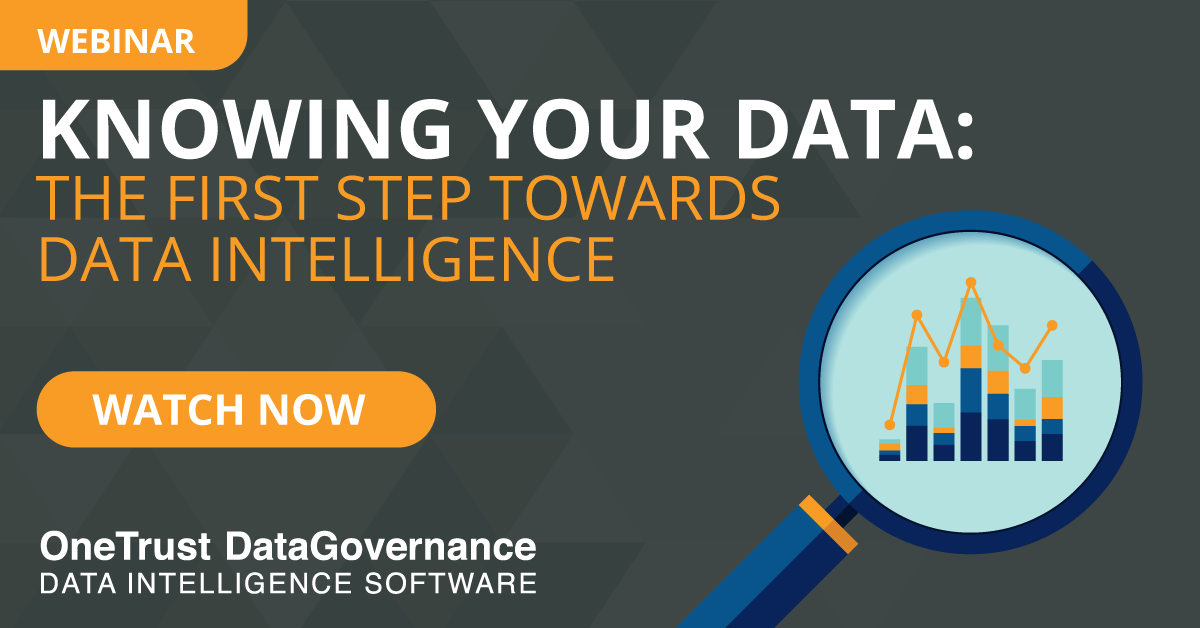 Throughout this webinar series we will dive into the four steps that organizations take on their path to data intelligence, beginning where most organizations need to start – by knowing their data.
Most organizations have years and years' worth of various data types in different locations. With the increase in volume, velocity, and variety of data this leads to additional privacy and security risks an organization must consider. However, there's also the potential of untapped data that can be used by the business to innovate, run analytics, and help with projects and product development.
In this session, we'll breakdown the following:
Why organizations need AI-driven classification of structured & unstructured data to fully know what data they have
Why it's critical to link business terminology & regulatory requirements to that data
How these efforts simultaneously can improve data quality
How OneTrust can support your organization with a central data catalog
You might also be interested in
---