You can now have the most useful California Consumer Privacy Act (CCPA) resources at your fingertips with OneTrust's new mobile app, CCPA by OneTrust. Available for iOS and Android, the new CCPA by OneTrust app allows users to stay up to date on amendments to the regulation and resources to learn how OneTrust can help your organization operationalize CCPA compliance. As the CCPA enforcement date of January 1, 2020 quickly approaches, leverage CCPA by OneTrust as a quick pocket reference.
Download CCPA by OneTrust for Apple and Android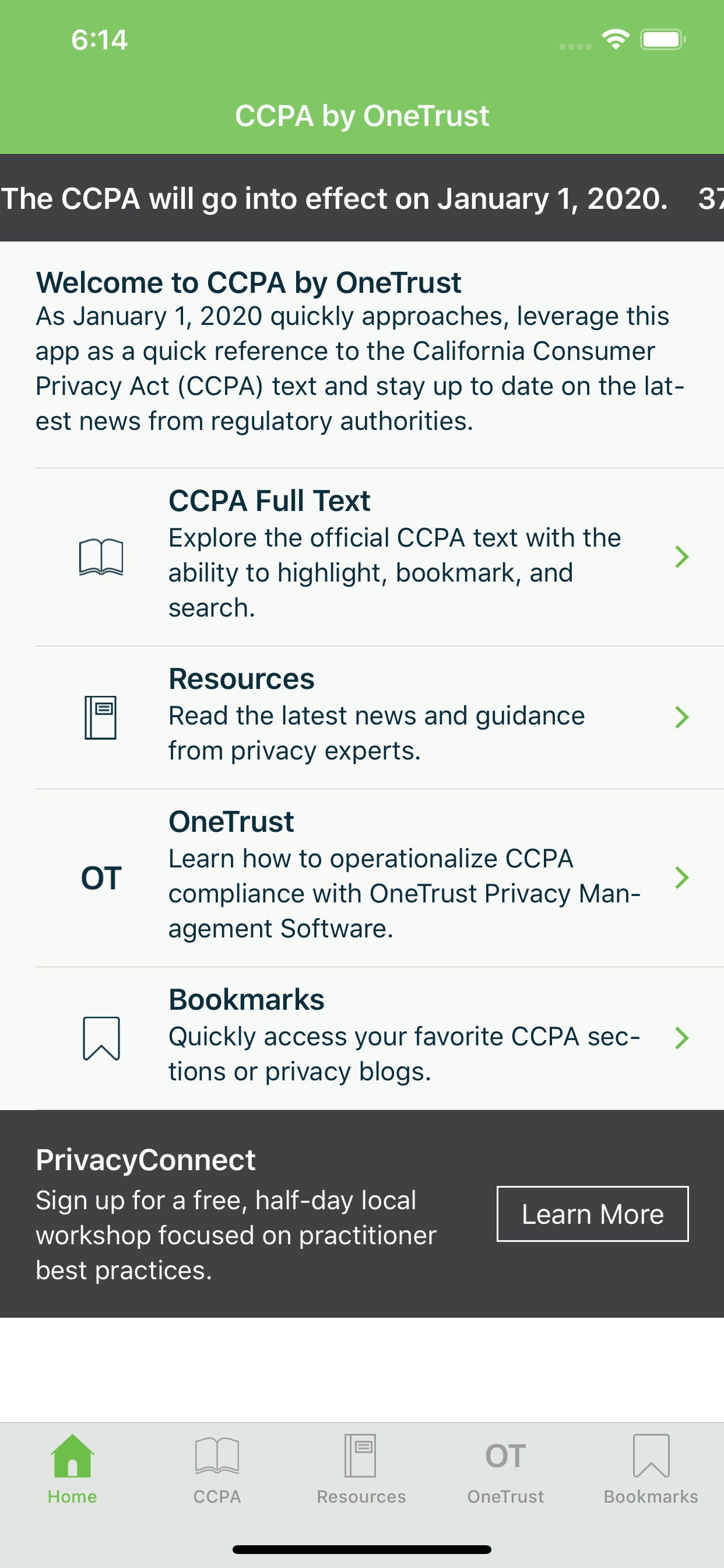 The CCPA introduces new privacy rights for consumers and will force companies that conduct business in the state of California to implement structural changes to their privacy programs. The new rights given to California consumers are similar to the rights provided in the GDPR.
CCPA by OneTrust includes:
The complete CCPA text
The ability to highlight text and bookmark pages for easy reference
The capability to fully search the CCPA text
The latest news and guidance from leading privacy experts and regulation authorities
Information from OneTrust to help operationalize CCPA compliance
[Related: Download OneTrust's GDPR App]
With less than a year until the CCPA deadline, companies will need to start preparing as early as possible to be ready when the CCPA becomes law on Jan. 1, 2020. CCPA by OneTrust provides an all-in-one resource for you to not only access the CCPA text, but other assets and guidance related to the CCPA.

For more resources on the CCPA:
Download CCPA by OneTrust today. To stay up to date one OneTrust news and announcements, visit our LinkedIn, Twitter and Facebook.