June 27, 2022
Risk Management: Making Your Organization First-Line Friendly
Empowering the entire business to see and handle risk increases security posture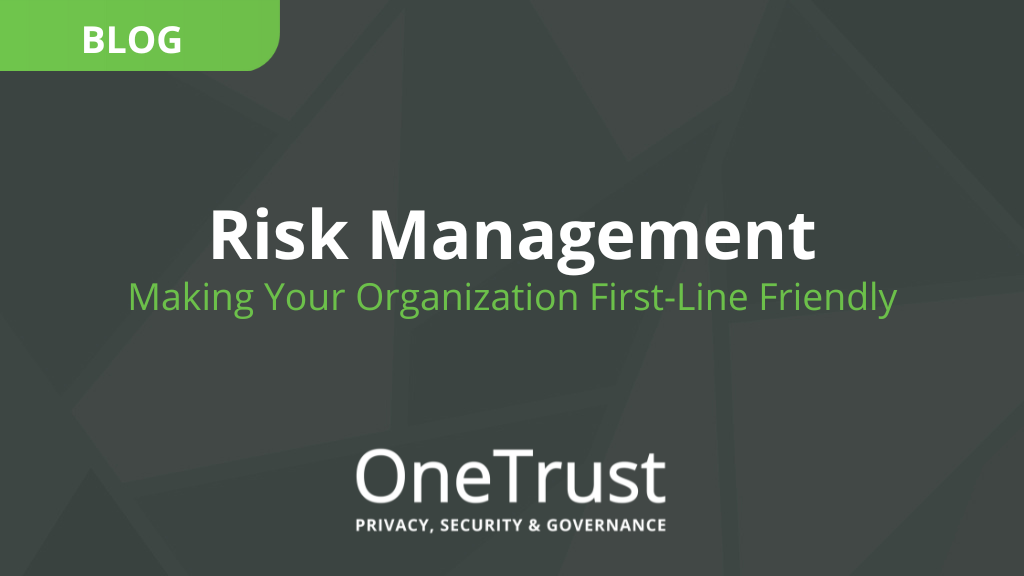 What does it mean to make your risk management program first-line friendly? While risk management is critical to an organization's overall success and must be addressed holistically throughout a company, most risk programs are addressed from the top-down. A first-line friendly approach takes a business centric approach to enable stakeholders across the business, most importantly first-line risk owners, to both understand, and act in best practice from the bottom-up. 
Pivoting your risk management program to be first-line friendly will enhance your overall security posture across the business and ensure a universal understanding of processes at all levels of the enterprise. Here are three ways that making your organization first-line friendly will help streamline your risk management process: 
Learn more about the importance of risk management: ITRM 101: Understanding the Impact of ITRM on Your Organization 
Understanding Risk
Ensuring that your risk management program is first-line friendly starts with enabling first-line members to understand what risk is and how to own, respond, and act on it. Although measuring and managing risk is a highly technical operation led by trained risk professionals, every level of an organization is responsible for risk management and it is in the best position to act. Risk and compliance leaders implementing a first-line friendly solution needs to address the subjective nature of risk by: 
Clearly and concisely communicating risk with impact to the line of business

 

Assessing risk in real time using plain language that your line of business understands

 

Accurately reporting and describing the business context of risk to leadership

 
Risk Ownership
Executing a first-line friendly risk management program requires you to enhance visibility for your risk owners. By doing this, paired with ensuring a strong understanding of risk across your business, you enable all your employees to own risk. In turn, risk and compliance initiatives must be clearly communicated and understood throughout your line of business, and employees must have regular access to update or review the status of risk. 
With a first-line friendly solution, you can centralize and simplify access to risk information and workflows. This enables you to share focused insights with key risk updates for your line of business to stay informed and own risk across processes, assets, and the relationships that they manage on a daily basis. 
Risk Actioning
Finally, creating a first line friendly risk management program means that employees at every level of your business are able to take action when risks are flagged. Empowering of your business to take action against risk means that mitigation tactics need to be communicated to your line of business and consistently tracked over time. With a first-line friendly solution, you can integrate and embed risk management into their daily activities, and automatically track updates to your risk treatment plan to visualize progress throughout your risk lifecycle. 
Learn more about OneTrust GRC's capabilities and how your business can leverage a first-line friendly solution today: Request a Demo.