For years, OneTrust customers have used our solutions to help understand and manage governance, risk and compliance use cases well beyond privacy. While the two worlds are uniquely related, GRC managers require broader solutions to fully understand the business' risk portfolio.
That's why today we're excited to announce the launch of OneTrust GRC. This new product line brings OneTrust's familiar flexibility and user-friendly experience to GRC workflows – offering an integrated risk management framework to align business operations across standard methodologies.
The OneTrust GRC solution is a fully integrated governance, risk and compliance management platform that delivers a complete view of a company's risk portfolio. Fully integrated into the OneTrust privacy, security and third-party risk platform, GRC teams using OneTrust will be able to use flexible, user-friendly technology to better comply with internal governance and external regulatory requirements, offer clear insights to leadership and speed up GRC tasks.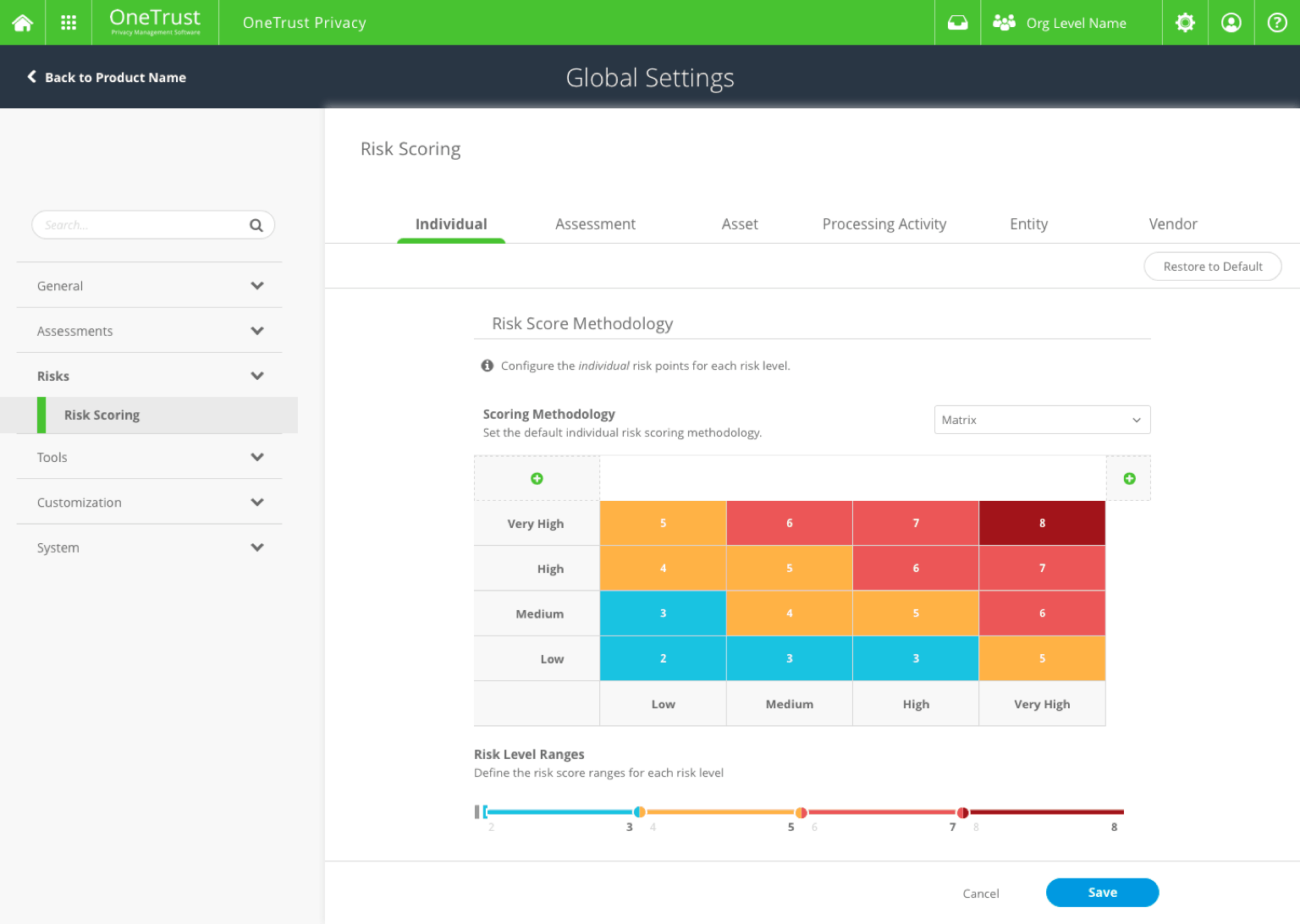 OneTrust GRC solutions include:
IT & Security Risk Management
Enterprise & Operational Risk Management
Audit & Controls Management
Policy & Compliance Management
Digital Risk Management
Business Continuity Management
Vendor Risk Management
Companies using OneTrust GRC will be taking advantage of an integrated risk management platform that is both flexible and user friendly. OneTrust GRC makes it easier to connect departments, fast-track audience and implement dynamic controls over GRC programs. You can map your policies and workflows to IT controls and better comply with internal and external governance requirements.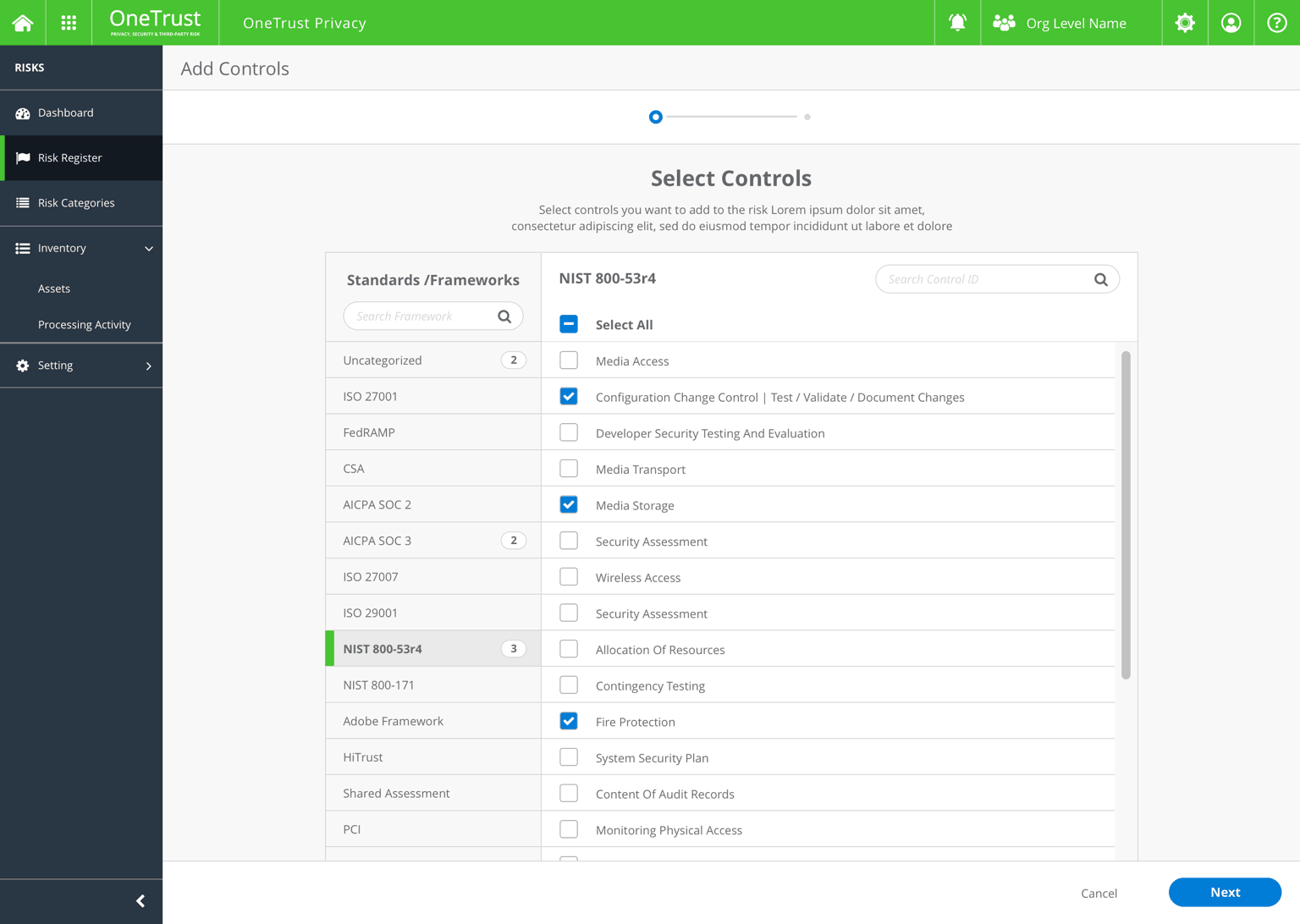 We want to make OneTrust GRC the best solution for you to manage your governance, risk and compliance programs, so we started a OneTrust GRC Customer Advisory Board where you can share your insights to help shape the OneTrust GRC product and roadmap. Make sure your voice is heard by requesting to join the OneTrust GRC Customer Advisory Board.
Interested in getting started with OneTrust GRC? Learn more about the solutions and request a demo today.