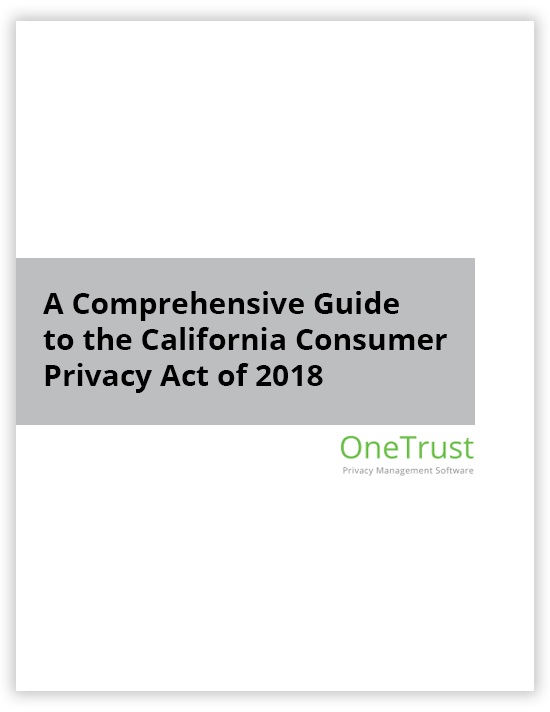 A Comprehensive Guide to the California Consumer Privacy Act of 2018
Post Date: July 11, 2018 | White Papers
The California Consumer Privacy Act of 2018 (CCPA) was passed by the California legislature on 28 June 2018 and signed into law later in the day by Gov. Jerry Brown. The CCPA was a surprise to many businesses and privacy professionals in the United States, in part due to the speed at which the bill was crafted and passed. This new law introduces new privacy rights for consumers forcing companies that conduct business in California to implement structural changes to their privacy program. Download the guide for a full overview of the following:
Scope: Who does it apply to?
Timeline for enforcement
New rights for consumers
Obligations for business
Modalities applying to handling of consumer requests
Remedies/Sanctions
Regulations to be adopted by the Attorney General
Privacy Notice
You can learn more about how we handle your personal data and your rights by reviewing our privacy notice.