First-Party Data: Solving Your Privacy + Personalization Paradox
1 hr September 29, 2021 11am EDT | 4pm BST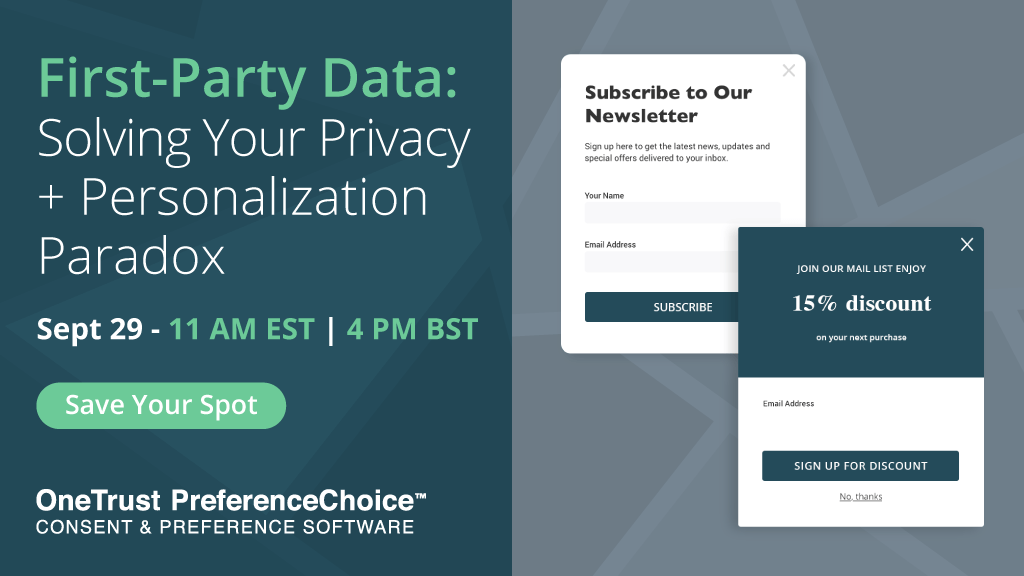 As consumer demand for privacy grows and third-party cookies phase out, it's time to step up your first-party data game.
Join OneTrust as we guide you through ways organizations can build optimal experiences for consumers. Learn how to enable customers to tell your brand explicitly what kind of personalization they want in a privacy-conscious way and sync real-time, reliable first-party data to your MarTech stack to ensure accuracy and permission-based remarketing.
We'll also share OneTrust's newest Preference Management enhancement that enables you to capture, centralize, and activate first-party data all in one platform to deliver privacy-first marketing campaigns and personalized experiences. If you want to learn more or get started, visit this link.
You might also be interested in
---