Irish DPC Cookies Fast Track Program
Get Your Implementation Started Today
With OneTrust's Irish Data Protection Commission (DPC) Cookies Fast Track program, organizations can easily create, customize and publish a cookie banner and preference center before the DPC's enforcement deadline of October 5, 2020. Simplify setup with implementation resources, guided webinars and 24/7 support.
In April 2020, the DPC published updated guidance on the use of cookies and tracking technologies, following an examination of how cookies and other tracking technologies were being used on a range of different websites. This update included a report which noted there will be an increase in enforcement against non-compliant business after the after the compliance grace-period, ending October 5, 2020.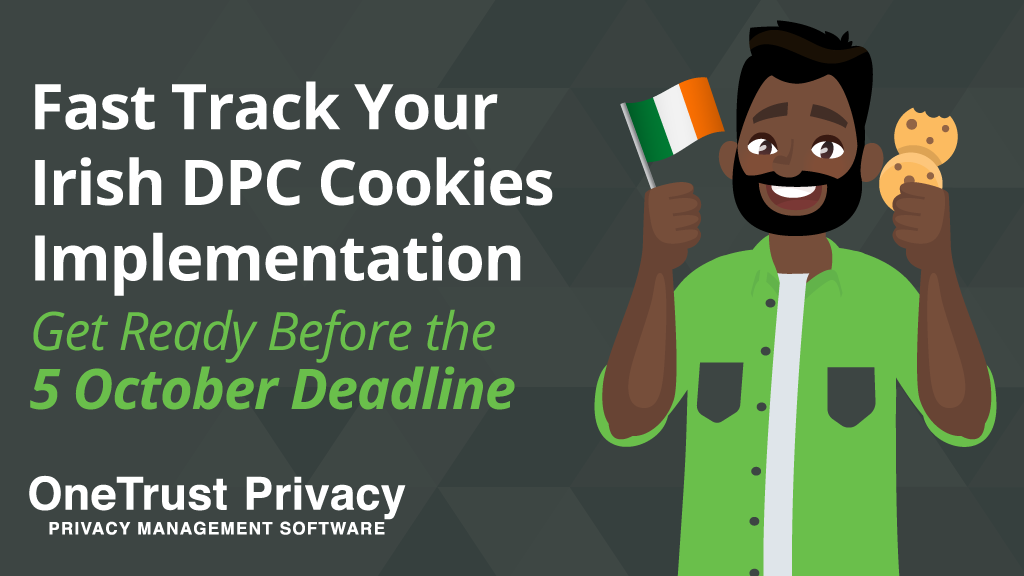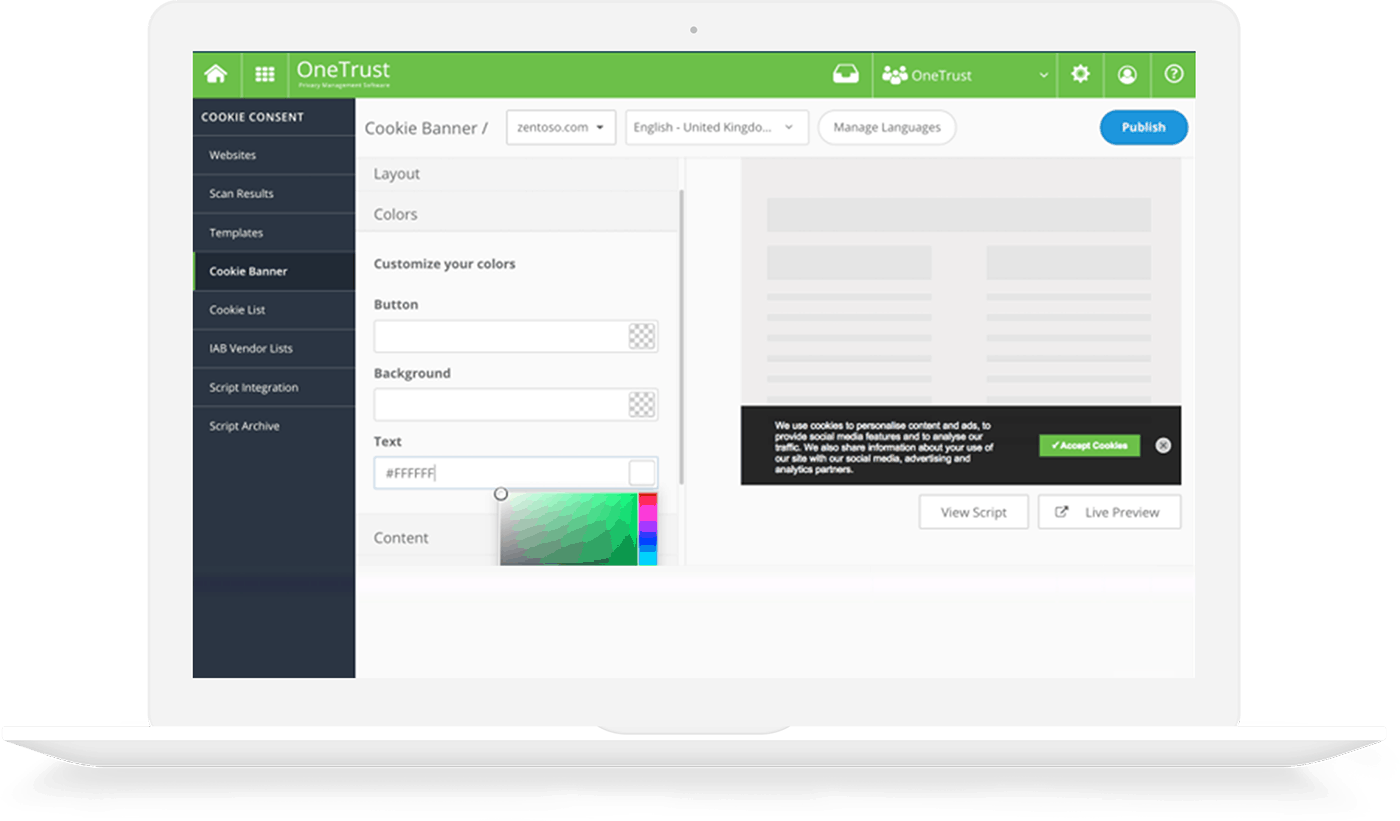 Accelerate Your Irish DPC Cookies Implementation
Looking to comply with the Irish DPC Cookies Guidance quickly? With the fast track program, you will be able to access OneTrust same day, with pre-configured templates. Dive into a full setup guide, register for our live implementation webinars and Q&A, and receive 24/7 support whenever you need it.
Immediately Access Irish Cookies Getting Started Resources
Setup Guides
Get up and running quickly with our simplified setup guide and product training. Tailored to support a step-by-step implementation with best practices.
Pre-Configured Templates
Skip the heavy lifting with our pre-configured cookie compliant templates focused on best practices and built by OneTrust privacy and security experts.
Implementation Webinars
Gain valuable insights on your Irish DPC Cookies implementation steps and ensure your compliance program is set up correctly with a OneTrust product expert led webinar and Q&A.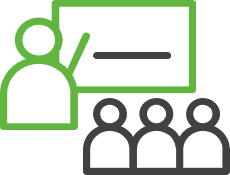 24/7 Support
Receive dedicated support to guide you through implementation and answer any questions you have.