September 23, 2022
Why Choose OneTrust for Third-Party Management?
Third-party management is not just about managing cybersecurity, rather all risk segments in the supply chain.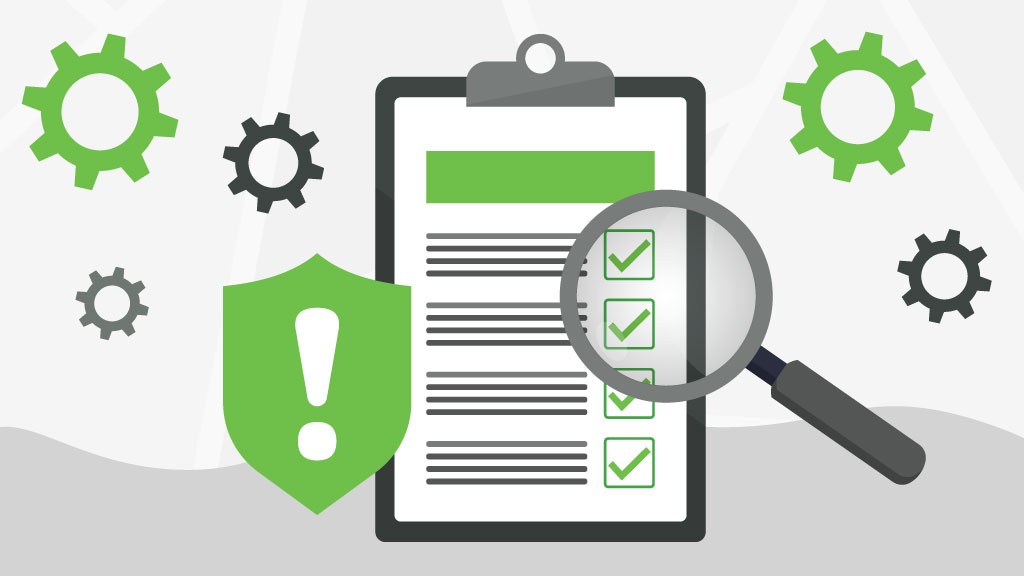 Leveraging third parties for mission-critical business activities creates significant value for today's leading enterprises. At the same time, these business relationships involve data sharing that is inherently risky to data security.   
Data breaches via third parties rose 17% in 2021, and 69% of CISOs anticipate having to manage one or more ransomware attacks in 2022.   
The increasing severity and scale of data security incidents — coupled with fragile global supply chains, geopolitical conflicts, and emerging human rights and environmental regulations — significantly impact reliability, compliance, and costs.  
Managing More Than Third-Party Cyber Risks
Breaches caused by third parties leaked the personally identifiable information of 1.5 billion users in 2021. While information security is critical amid these increasing cyber incidents, teams must also gain oversight on the implications related to privacy, ethics, and ESG (environmental, social, governance) to gain a holistic understanding of their third parties.   
These aspects speak to another core element of third-party risk management: Trust. 
Consumers, workers, and investors are increasingly discerning about the brands they choose to engage with. The most successful organizations are shifting their strategies to position trust as a key asset and manage it accordingly. Loss of stakeholder, customer, and employee trust is perhaps one of the most significant risks facing enterprises today.   
Maintaining trust with third parties is just as important as building it, and businesses agree there is a gap. According to Gartner Research, 92% of legal and compliance leaders indicated material risks could not have been identified solely through initial due diligence and that the only way to surface those risks was through actual engagement and ongoing risk identification over the course of the third-party relationship. However, many organizations do not have the internal programs and mechanisms to efficiently manage third parties throughout their relationships.  
The Shift to Third-Party Management
In response to the complex challenges presented by a greater reliance on third parties, many enterprises are transitioning from thinking solely about third-party risk management through the lens of cyber risk to broader third-party management (TPM). This strategic shift is helping teams unify their trust strategy across the business to represent the best interests of stakeholders, customers, employees, and third parties.  
TPM presents a wider lens to the scope and implications of third-party relationships, beyond just cyber security. For organizations looking to put trust at the center of all strategic initiatives, TPM merges the traditional risk domains of third-party risk with an enterprise's complete trust strategy. 
With this broader approach, enterprises can remain committed to cybersecurity while working with third parties that reflect strong alignments across all trust domains: security, privacy, ethics, and ESG. Successfully implementing TPM enables enterprises to unify stakeholders across disciplines, reduce redundancies and manual processes, and lay the foundation to build and sustain trust.   
Implementing TPM software offers the benefits of strengthened oversight, streamlined processes, and consistency across policy enforcement. Rather than managing third parties in a fragmented way, TPM software saves time and creates assurances for privacy, security, ethics, and ESG teams alike.    
Why OneTrust for Third-Party Management?
OneTrust simplifies third-party management by enabling greater control and visibility throughout the entire third-party lifecycle, helping you effectively manage third parties across your enterprise — and embed risk management into your enterprise trust strategy. Today, OneTrust is recognized as a leading provider to help organizations build and scale their third-party management programs.  
OneTrust enables greater visibility across security, privacy, ethics and compliance, and ESG, reduces blind spots across risk domains, supports effective onboarding and offboarding, and enhances overall business resilience.  
Key benefits include:  
Specialized Tools for Trust Domains:

Unified does not mean uniform. OneTrust offers domain-specific third-party management functionality, enabling business functions across security, privacy, ethics, and ESG with the tools they need to meet their goal

s –whether it's security and privacy risk management, third-party due diligence screening, or supplier sustainability tracking for ESG.

 

Consolidated Third-Party Lifecycle Management:

Centralize your vendors within a single inventory and track associated vendor engagements to easily (and more granularly) manage the third-party relationship from onboarding to offboarding.

 

 

Reduced Time Spent on Assessments:

Choose from our pre-configured assessment template gallery to streamline your assessment process. For an enhanced experience, dynamic assessments allow organizations to build tailorable assessments while providing vendors with right-sized questionnaires that applies conditional logic to only ask relevant questions.

 

 

Seamless Risk Mitigation:

Automated risk flagging and mitigation workflows enables you to address critical risks and assign next steps to the right business owner. Choose from built-in control frameworks or import your own to easily track mitigation and remediation efforts. 

 

 

Ongoing Monitoring:

Track changes to your third parties' risk posture over time. Monitor cyber, privacy, ethics, and ESG issues, integrate with dozens of pre-built plugins with automated workflows, or set up reassessment triggers using contract expiration dates, risk criticality, and other attributes.

 

 

Audit-Ready Reporting:

A built-in reporting template gallery enables easy report generation on your third-party management program, aligned to dozens of standards, laws, and frameworks. Custom reporting and dashboard configuration allows you to track the metrics that matter most to your business. 

 

 

Contract Management:

With OneTrust, you can easily extract and consume key contractual terms, as well as dynamically link contracts to key records, vendors, engagements, and assets. Continuous monitoring of contract performance and adherence enables the creation of triggers based on key contract dates, clauses, and SLAs. In addition, report on contract coverage, clause gaps, contract performance, and more. 

 
Is your third-party management program meeting your needs? Request a demo today.