October 21, 2022
Educate, empower, enable: The importance of cybercentric education
Protecting cyber assets is crucial for modern organizations, but teams must first understand risk and what it means.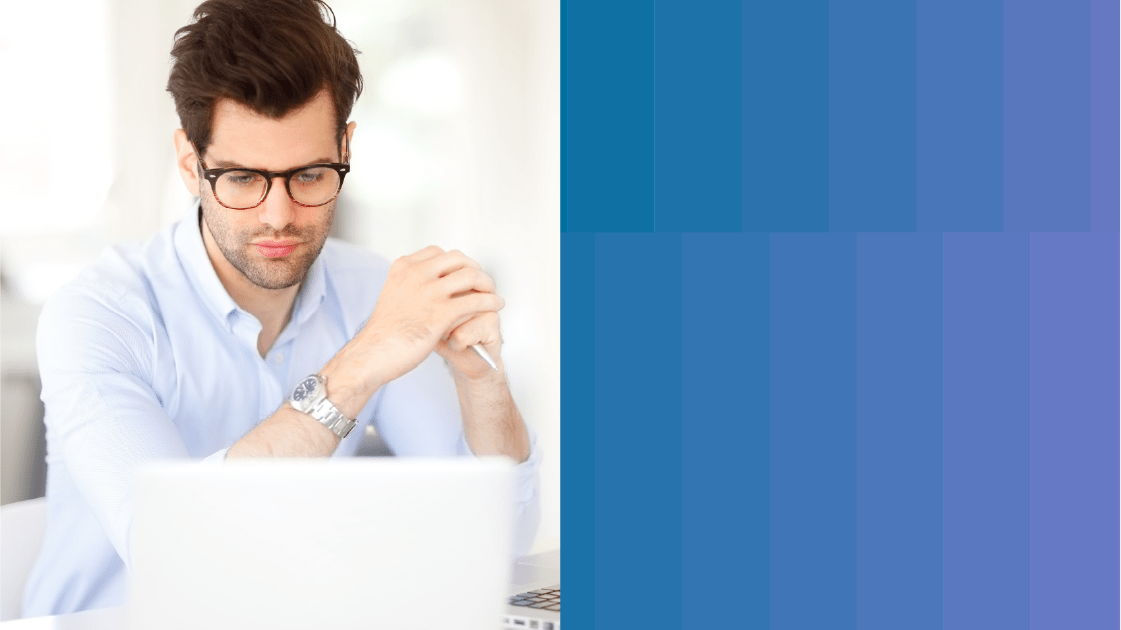 As the technological landscape continues to evolve, digital risk management needs are growing. Increased compliance obligations, digital transformation, and the proliferation of cloud technology are all trends that IT and security professionals across industries have felt pressure to address over the last year. As a result, the establishment and maintenance of a strong security program has become crucial to enabling trust and empowering all points of your supply chain to prioritize security appropriately.  
Let's take a deeper look into the importance of empowering your entire organization through cybercentric education.  
What is risk? 
Risk, or threat, is defined as an event or condition that has an adverse effect on your organization's overall security posture. The measurement of risk is often highly technical and owned by trained risk professionals, however it's important to educate the entire organization on risk, since each silo of an organization is responsible for risk management – even when it's high level – in some capacity. Risk and compliance leaders implementing a first-line friendly solution need to address the subjective nature of risk by:  
Clearly and concisely communicating risk with impact to the line of business. 

 

Assessing risk in real-time using plain language that your line of business understands. 

 

Accurately reporting and describing the business context of risk to leadership. 

 
Top-down education and enablement 
There are three ways to approach cybersecurity education and enablement throughout your organization – from the top-down, bottom-up, or a combination of both. Here, we focus on the top-down approach.   
A top-down approach to cybersecurity education refers to enabling a strong understanding of cybersecurity prioritization and best practices by setting the tone at the top of your organization. This means that board members, C-Suite executives, and senior management members are responsible for both setting examples of behavior that aligns with security best practices and sparking conversation about security in the workplace.  
Upper management can do the following to set the tone for the organization:  
Obtain and maintain certificates in your field of excellence to showcase to employees that education is for everyone, no matter what level of your career you're in.

 

Stay up to date on and encourage your team to complete internal training.

 

Be active in creating and maintaining internal cybersecurity policies across your organization. 

 

Understand current events in the cyber security landscape and open room for discussion of events across your team. This will encourage awareness and emphasize the importance of maintaining a strong security posture at all levels of the organization. 

 
Bottom-up education and enablement 
Next, we focus on the bottom-up approach to workforce cybersecurity education. A bottom-up approach to cybersecurity education in the workplace refers to focusing on educating your frontline employees and working your way up through all levels of the organization from there. A bottom-up approach emphasizes the need for holistic education in the organization by empowering an organization's first-line workers to understand the importance of cybersecurity at an organizational level.   
To get started on addressing cybersecurity from a bottom-up, or first-line friendly approach, focus on the following:   
Understanding risk, and what it looks like across the organization: 

Define what risk looks like from an organizational level and identify concrete examples of risk in every silo of your organization. Enabling employees to mitigate risk starts with empowering them to recognize it. 

 

Defining risk ownership across the organization: 

Communicate who owns what type of risk across the organization and make sure risk owners understand their action items for mitigation. 

]

Strategizing around risk actioning: 

While ensuring that risk owners understand action items for mitigation, it's important to have an organizational risk strategy that outlines action items, risk definitions, appetites, tolerance, and capacity for the organization. This is a top-down initiative that directly impacts the bottom-up approach to risk management. 

 
How OneTrust can help with common and emerging cyberthreats
It's important that cybersecurity teams take a proactive approach to risk mitigation by having a third-party risk management program in place to track and manage the security and compliance of your vendors. To address attacks on your third parties, cybersecurity teams need to implement appropriate contractual clauses and agreements to plan on potentional response plans and hold third parties accountable in the presence of a cyber threat. In addition to preemptive planning, it's critical for organizations to  continuously monitor and reassess their third parties as well as the vendors they use (4th parties).  
The OneTrust platform leverages expertise in third-party risk management, privacy, GRC, and many other categories to help organizations make trust a competitive advantage.   
Specifically, OneTrust Third-Party Risk Management provides a global community where you can access risk analytics and control gap reports on thousands of vendors via their third-party risk exchange, enabling proactive preparedness internally and externally.  
OneTrust enables you to gain visibility into all aspects of your organization's security structure by building your third-party risk management program from the ground up, providing insight into your vendor inventory, vendor lifecycle management, and risk assessments. Request a demo today.