February 3, 2022
4 Steps for Automating Your Privacy Program
Automating key elements of your privacy program can help to build accuracy and efficiency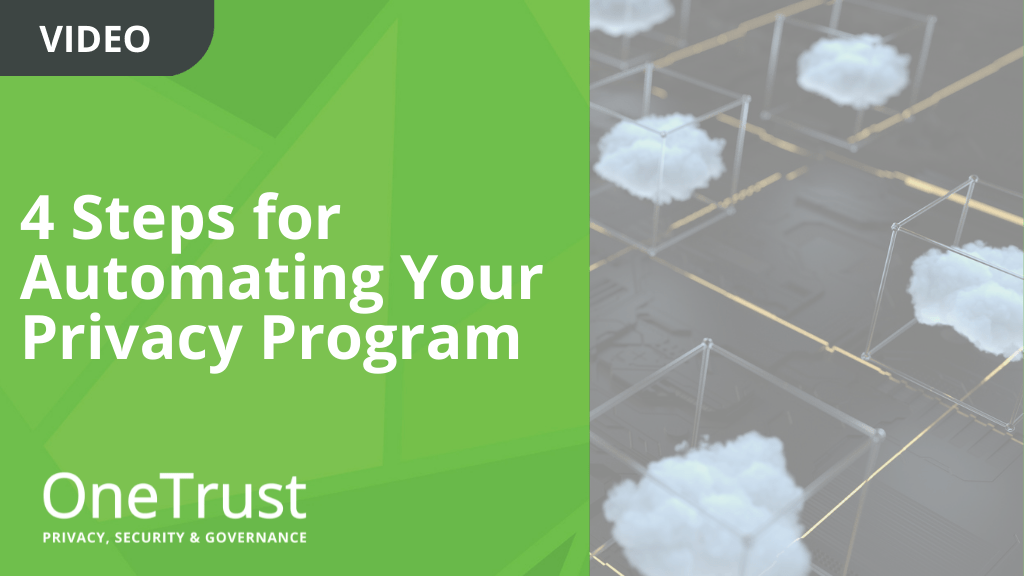 Automating your privacy program can help to solve some of the biggest challenges that privacy teams face today. Finding and understanding all of the personal data that their organization holds can become a challenge as volumes of data increase. 
Finding and understanding data are just the tip of the iceberg when building a strong, automated privacy program. Data mapping and privacy exercises such as DSARs, incident management, and risk assessments all have their own unique processes that can be time-consuming and difficult to navigate.
On top of this, there is an ongoing need to stay ahead of the regulatory curve. Privacy teams can soon find themselves feeling overwhelmed if they were to continue manually juggling the many different facets of a privacy program.
Automation is therefore a critical part of maturing privacy programs because manual processes simply cannot keep up with vast and ever-increasing quantities of data being collected and processed. 
This video takes a closer look at the four steps you can take to automate your privacy program.
Further resources for automating your privacy program:
Follow OneTrust on LinkedIn, Twitter, or YouTube for the latest on privacy automation.
Tags: