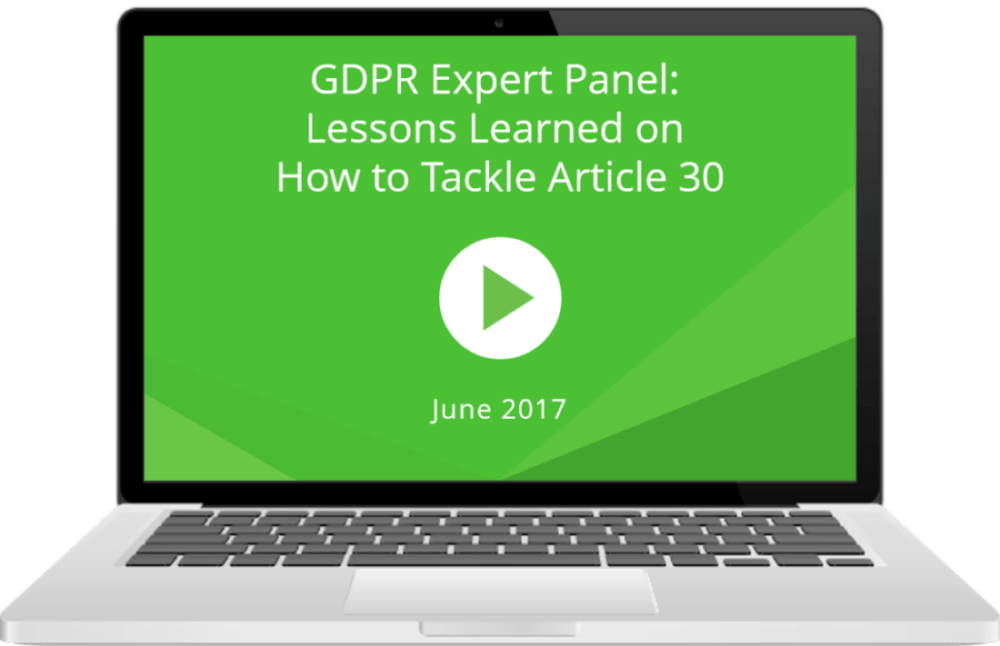 GDPR Expert Panel Webinar: Lessons Learned on How to Tackle Article 30
Post Date: June 28, 2017 | Webinars
This 60-minute webinar featured a panel of privacy experts who have valuable, hands-on experience building mature privacy programs and tackling the numerous specifications of the GDPR – specifically the Article 30 record keeping requirements.
Our privacy expert panel cited real-world examples to provide guidance and help you determine where to focus your efforts for the next year.
Key Takeaways:
• Real case studies from privacy experts that illustrate the process for building mature privacy programs
• Tips and tricks to help you take a more practical approach to tackle GDPR Article 30 requirements
• Advice about how and where to focus your efforts on key GDPR initiatives for the next year
Panelists:
• Dan Manolescu, CIPP/E, CIPM – Global Privacy Counsel & EME Data Privacy Attorney, Monsanto
• Matthew Fischer, CIPP/E, CIPP/US – Senior Director, Legal, Privacy and Product, Marketo
• Cynthia O'Donoghue – Partner, Reed Smith
• Kabir Barday, CIPP/US, CIPM, CIPT – CEO, OneTrust
Privacy Notice
You can learn more about how we handle your personal data and your rights by reviewing our privacy notice.