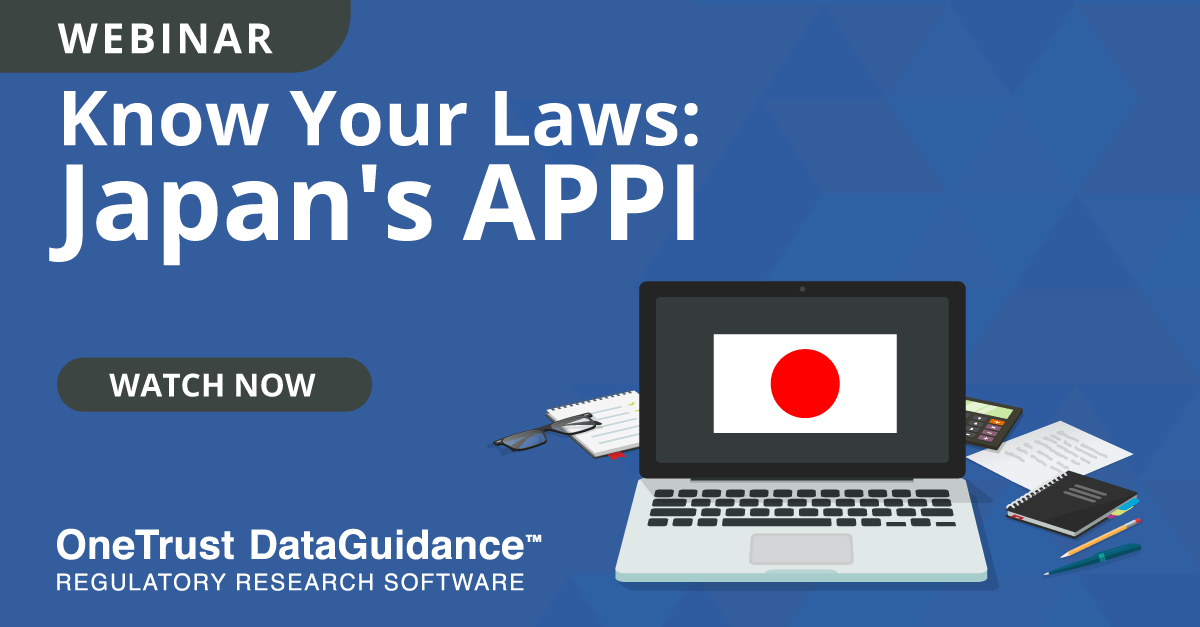 Know Your Laws: Japan's APPI
Post Date: March 10, 2021
Japan's APPI was one of the first data protection laws to be introduced in Asia. After significant amendments, a revised version came into force on 30 May 2017, allowing Japan to become the first country in Asia to be granted adequacy status by the European Commission. The APPI contains provisions for special or sensitive information, defines personal data as information that can be used to identify an individual, includes an extraterritorial scope, and establishes obligations for operators or controllers/processors who handle personal data.
Join the OneTrust DataGuidance privacy analyst team for a deep-dive webinar examining the APPI on March 18. In this 30 minute presentation we will explore the key provisions, definitions, and scope of the APPI, as well as looking at individuals' rights, controller and processer obligations, and enforcement.
Register now to learn more about Japan's APPI, including:
– Personal and territorial scope;
– The definition of personal data;
– Controller and processor obligations for data transfers and accountability;
– The right to Cancellation and the right to access; and
– Monetary penalties and supervisory authorities.